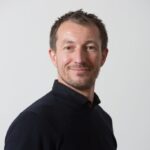 In this week's member guest blog post we caught up with Emmanuel Josserand, Sr Dir. Brand, Agency and Industry Relations, at FreeWheel. In this insightful piece Emmanuel looks at audience viewing habits in an ever-changing environment, reflecting on FreeWheel's new report. 
For more on the findings from FreeWheel's Video Marketplace Report keep reading.
As consumers' viewing habits shifted with the escalating costs of streaming video, publishers had to adjust to creating a new age of premium video, with ad-supported video on demand (AVOD) platforms growing to complement subscription video on demand (SVOD).
This has resulted in a hybrid approach where the lines between SVOD and AVOD are blurring. 
HVOD or Hybrid video on demand describes video on demand platforms that have a mix of offers – usually including a discounted subscription tier that contains ad-supported content as well as paid/free offers, with/ without subscription fees.
As subscription services move toward advertising options, premium video publishers must craft optimal viewer experiences across devices and content types. 
Our latest Video Marketplace Report (VMR) for the first half of 2023, explores the digital video advertising landscape for the US and EUR*, looking into audience viewing habits, current distribution of ad views by platform and devices, as well as updates on programmatic adoption. 
Key highlights: 
- Hybrid video on demand (HVOD) services are becoming more prevalent as subscription premium video platforms embrace ad-supported tiers. 
- Ad view growth has increased at a healthy rate in both the United States (6%) and Europe (15%), despite a period of industry-wide change and economic uncertainty.  
- Optimising the viewer experience is increasing in necessity as audiences are inundated with choices for watching ad-supported premium video content.  
Despite continued economic caution among marketers, ad view growth on premium video remained healthy in both the U.S. and Europe in the first half of 2023, with 6% and 15% growth respectively. There continues to be significant regional differences in viewing habits. Large screen viewing through Connected TV (CTV) and set-top-box (STB) platforms make up 80% of ad views in the U.S., while in Europe, audiences split their time between large (53%) versus small screens (47%).  
In the U.S., there is an 80% increase in ad placements that utilise audience targeting, part of a trend towards refining the viewer experience through a push for relevancy in the ads served to individual viewers. Whereas in Europe, due to stringent data regulations (such as GDPR) and less data fluidity, targeting is primarily based on demographics.  
U.S. ad views are evenly split across live and video-on-demand (VOD); in Europe — where free ad-supported streaming television (FAST) adoption is slower and linear remains strong — audiences are largely accessing video on demand (80%) to watch long-form content. The Live opportunity has not yet been realised, accounting for only 18% of ad views.
With available inventory increasing, particularly with the proliferation of HVOD services, optimising the consumer viewing experience is becoming a critical consideration for media companies now more than ever. 
Additionally, while programmatic is growing steadily in the U.S. representing 35% of premium video transactions, in Europe programmatic stands at 19% of transactions, half of them being guaranteed. 
The data set used for this VMR report is one of the largest available on the usage and monetisation of professional, rights-managed ad supported video content worldwide and is based on aggregated advertising data collected through the FreeWheel platform. This edition of the VMR, explores video advertising trends for the first half of 2023 (1H 2023) in the U.S. and Europe*. 
*European countries included: Belgium, France, Germany, Italy, Netherlands, Nordics countries, Spain and the United Kingdom