On the 18th of April, IAB Europe hosted its first hybrid Great Debate event of 2023 to discuss and debate Retail Media. 
This event brought industry experts together to discuss how the Retail Media market in Europe is developing, how a Retail Media solution can be developed, key measurement principles to consider, and how Retail Media investment can provide effective closed-loop measurement. 
In this post, you will find an overview of each of the sessions as well as links to the video recordings for you to view in your own time. Enjoy!
Keynote Presentation: The Retail Media Landscape in Europe with IAB Europe's Chief Economist Daniel Knapp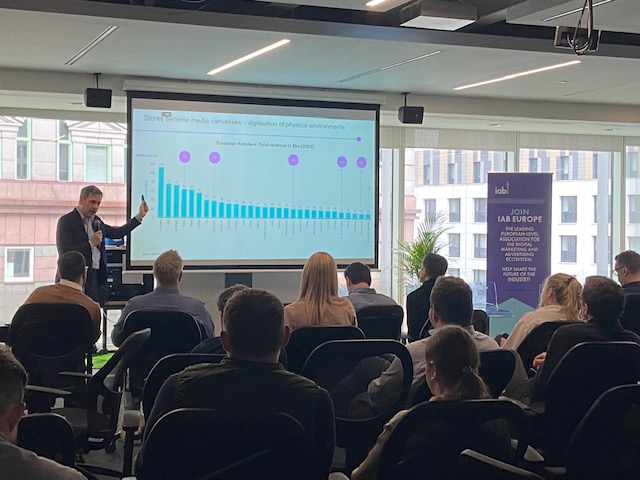 In this keynote presentation, Daniel shared the latest stats and facts on the Retail Media landscape and the opportunities available in Europe today. He shared why he feels too many marketers are still seeing retail media as nothing more than a dedicated channel and instead that it is "an infrastructure that will bring about great change in digital advertising". 
If you're a member of IAB Europe and would like to receive the presentation deck, please email Marie-Clare (puffett@iabeurope.eu) 
Watch the session recording here
Panel Discussion with Audience Q&A: The Retail Media Landscape in Europe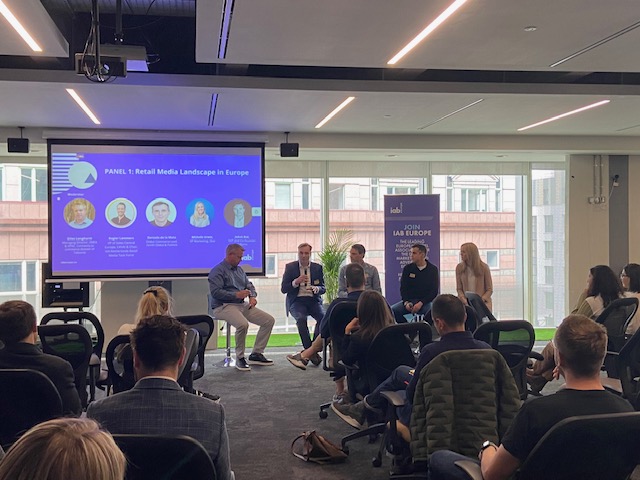 A panel of industry experts discussed the key trends and developments happening in the Retail Media market across Europe. They shared how Retail Media is brand safe and a win win win for advertisers, and how it is a good way to reach engaged audiences. They also addressed key challenges around transparency and technical implementations that still need to be overcome.
Giles Longhurst, Managing Director, EMEA & APAC, Connexity (e-commerce division of Taboola) moderated this session and was joined by:
Rogier Lammers, VP of Sales Central Europe, CAVAI & Chair, VIA Netherlands Retail Media Task Force

Gonzalo de la Mata , Global Commerce Lead, Zenith Global & Publicis

Michelle Urwin, VP Marketing, Skai

Jakob Bak, SVP and co-founder, Adform
Watch the session recording here
Panel Discussion with Audience Q&A: Retailer 101 – What You Need to Know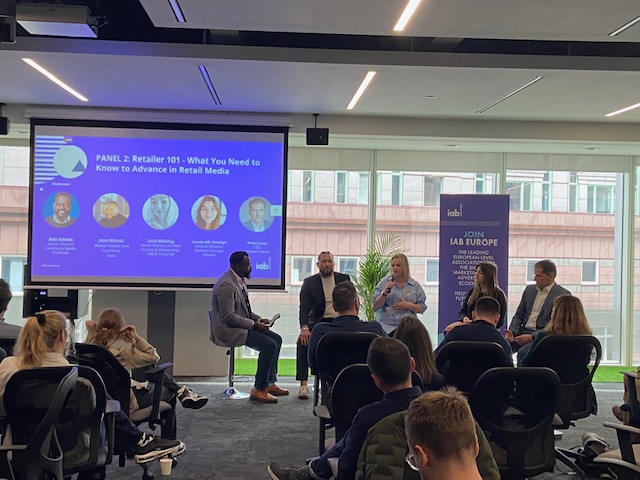 In this session, a panel of retail media experts came together to share insights and best practices from their own businesses. They discussed the need to be bold to monetise the retail media space, as there is such high demand for it, and the importance of opening up the opportunity to purchase and creating standardisaton to establish a successful retail media solution.  
Babs Kehinde, Senior Director, Commerce Media at PubMatic moderated this session and was joined by:
Robert Jozic, CEO, Schwarz Media

Jason Wescott, Global Practice Lead Commerce, Xaxis

 Laura Wakeling, Senior Director of Client Success & Onboarding – EMEA, Citrus Ad

Jemma Hill, Strategic Account Director, Northern Europe, Equativ
Watch the session recording here
Panel Discussion with Audience Q&A  – Closing the Loop – Retail Media Measurement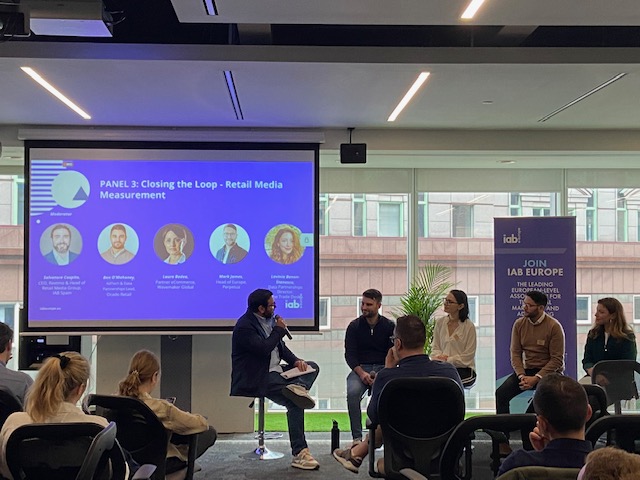 Our final panel of industry experts rounded up the above-mentioned conversations to discuss how Retail Media offers the promise of closed-loop measurement. They discussed the importance of first-party data for measurement, the advantages for advertisers being able to optimise in real-time - "By directly matching customer ID data with impressions, it is transforming how we are optimising our advertising budgets." Laura Badea, Partner eCommerce at Wavemaker - and the value of data clean rooms in this process. 
Salvatore Cospito, CEO, Reetmo & Head of Retail Media Group, IAB Spain moderated this session and was joined by:
Ben O'Mahoney, AdTech & Data Partnerships Lead, Ocado Retail

Laura Badea, Partner eCommerce Wavemaker Global

Mark James, Head of Europe, Perpetua

Lavinia Benon-Stanescu, Data Partnerships Director, The Trade Desk
Watch the session recording here 
If you'd like to find out more about our Retail Media event and access other available materials on the topic, please follow the links below: