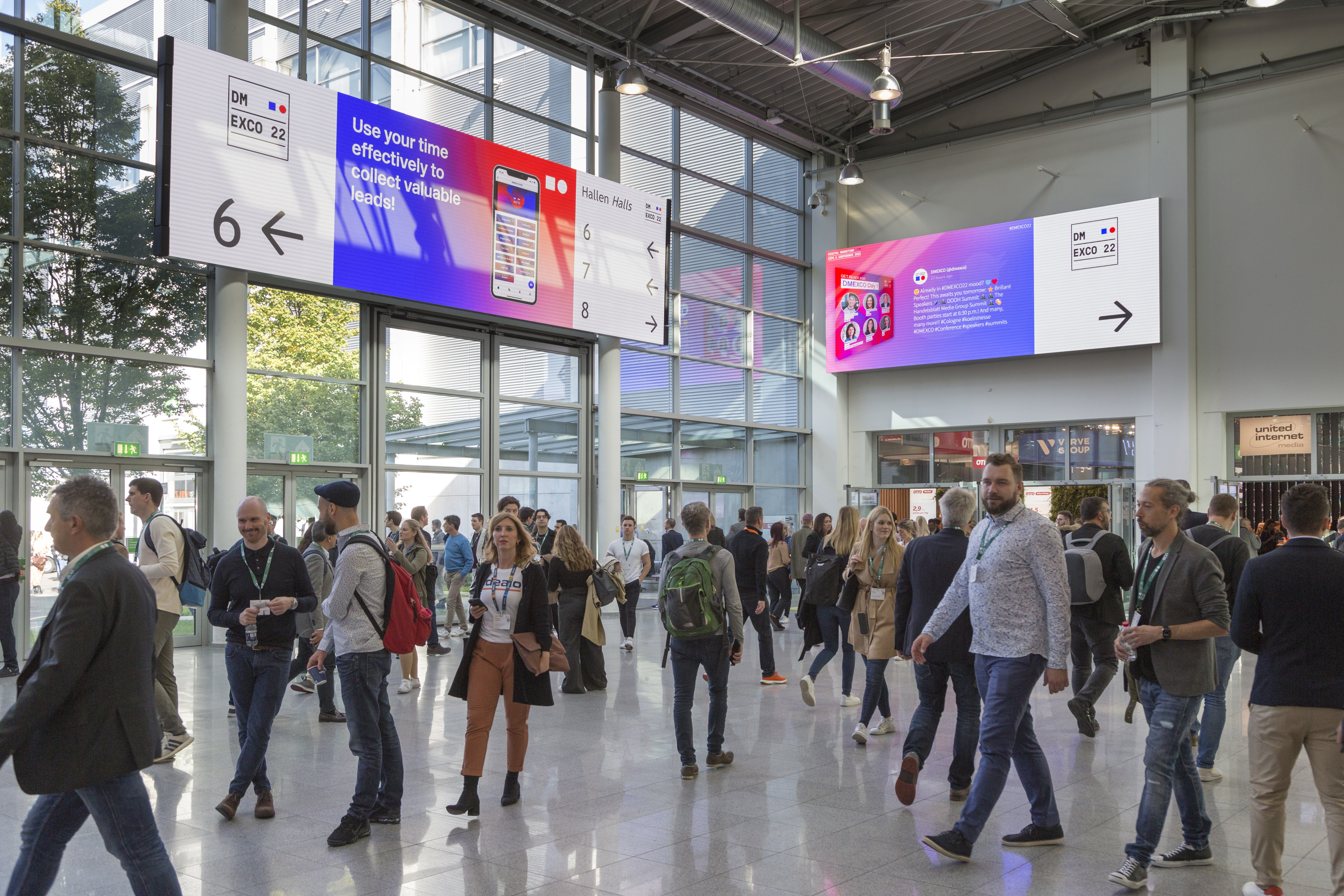 When DMEXCO opens its doors in Cologne on September 20 and 21, the big topics of the digital economy will once again be on the agenda. This year, Europe's leading digital marketing & tech event will take place under the motto "Empowering Digital Creativity" and will explore the question of what creativity can and must look like, in times of artificial intelligence, across numerous keynotes, panel discussions and sessions.
DMEXCO Worlds: Agencies, E-commerce, Media and Tech 
The four DMEXCO Worlds are dedicated to the sectors of the digital economy and offer a combination of networking area, conference and expo area - the ideal environment to exchange and network with like-minded people and gather exciting insights about tomorrow's trends.
New for 2023 - Experts Come Together at the Retail Media Summit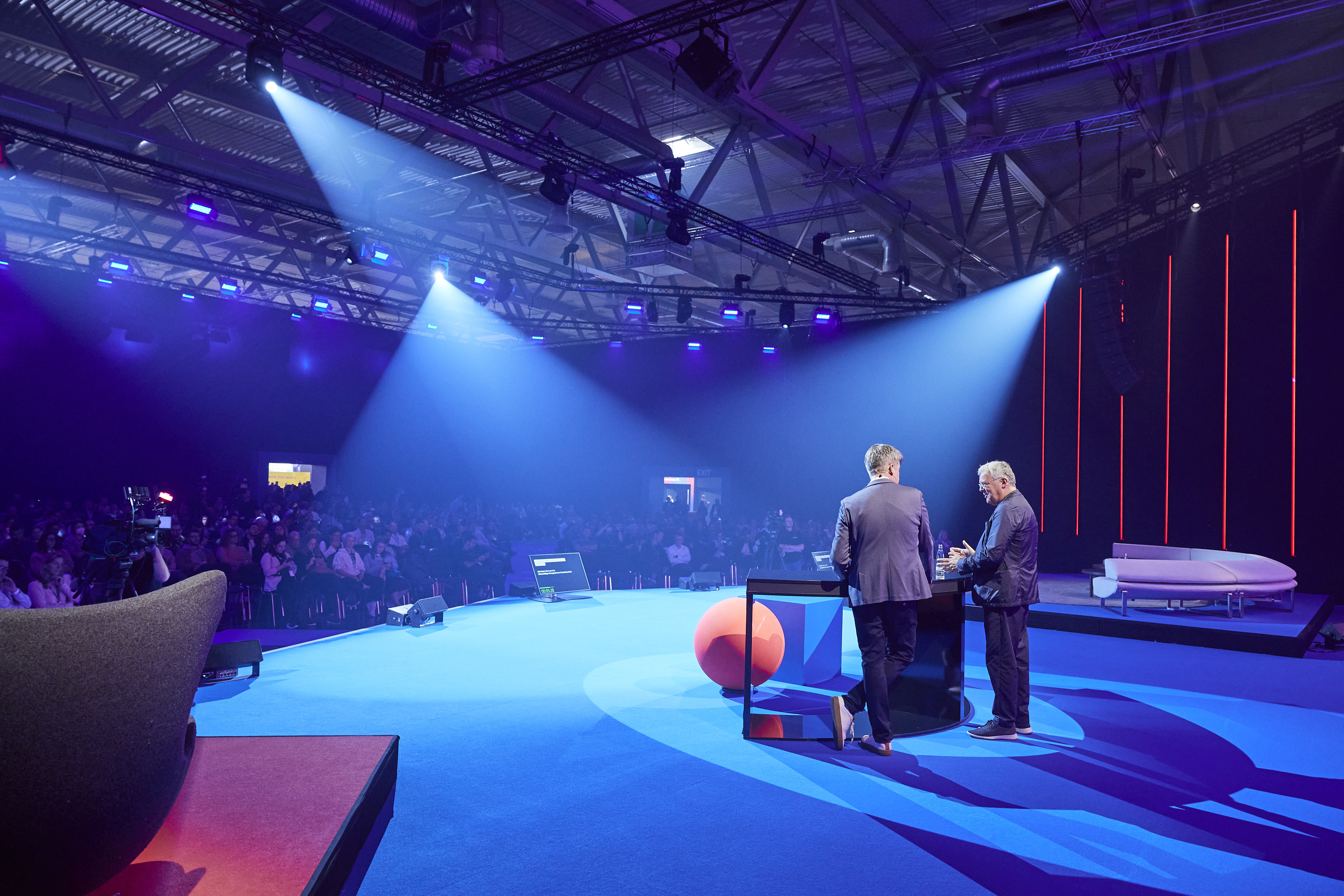 Retail Media is one of the hottest marketing trends and strongest growth areas of the year. Many experts see enormous potential for advertising measures with clear target groups and precise targeting thanks to first-party data. A new approach to data and the professionalisation of the sector play a major role. These are expressed, for example, through generally applicable standards and KPIs that make solutions measurable and comparable.
The topic of retail media already attracted attention at last year's DMEXCO, and the top voices of this discipline of online advertising are again expected at DMEXCO 2023. Among the speakers at the Retail Media Summit on September 20 will be Patricia Grundmann (Vice President Retail Media and Managing Director, OBI First Media Group), Jessica Koch (Director New Business & Retail Media, Douglas), Christian Raveaux (Head of Customer Insights & Media, REWE) and Maike Abel (Head of Media, CRM & Content, Nestlé).
IAB Europe's Chief Economist, Daniel Knapp, will also be hosting a lecture on Retail Media in Europe, where he will share the market sizing, and the investment opportunities for this new space. Find out more here. 
Digital Fashion in Cooperation with the Deutsches Mode Institut
It won't only be the eyes of the digital industry, but also the eyes of the fashion industry on Cologne this September. This is because Koelnmesse, Deutsche Mode Institut (DMI) and the German Association for the Digital Economy (BVDW) are organising the Digital Fashion - The Phygital Network event for the first time as part of DMEXCO 2023. The focus will be on digitisation in the fashion industry, which, among other things, can avoid overproduction and conserve physical resources.
Due to the possibilities of digitalisation, the fashion industry is facing an epochal upheaval. All professionals involved in the industry's digital value chain will find the right environment for networking and exchanging ideas about the challenges and opportunities of digitisation at "Digital Fashion." In this way, they can benefit from a diverse range of information and inspiration, prepare for the transformation in the best possible way, and play a decisive role in shaping the digital fashion industry.
w3. Vision Shapes the Future of the Internet
The legendary Web3 is the next stage of the Internet and digital culture that will permeate almost every fibre of our society. It's no wonder that DMEXCO is once again shining a spotlight on the new Web. After last year's successful debut, this September's event will once again feature w3.vision in cooperation with the w3.fund. The event will provide visitors with valuable insights into developments in the industry, bring together the international Web3 community and offer excellent networking opportunities. Topics include all Web3 building blocks from the metaverse to cryptocurrencies and NFTs.
The w3.vision offers many exciting speakers on both days of the fair. These include Philipp Weiling (Director Business Development EMEA, Polygon Labs), Laura-Marie Geissler (Racer, LMG-Racing), Peter Grosskopf (Co-Founder & CTO, Ultimate Money), Vicktoria Klich (Co-Founder, w3.fund), Jürgen Alker (Advisor Web3 Strategy, Highsnobiety) and Anne Greul (Co-Founder & CEO, Moonblock).
Deep Dive Sessions and Insights
On the DMEXCO stages, keynote speeches by experts provide the audience with insights and information from their business experience. The panels, in which leading heads of the digital industry discuss with each other, prove to be special highlights every year.
This year's program includes the hot topics "Change Ahead: Current Trends in the Media Industry" (Wednesday, 20.09.23, Center Stage) and "AI in Marketing - Is This the Revolution?" (Wednesday, 9/20-23, Center Stage).
IAB Europe at DMEXCO – Programmatic Advertising in Europe: Latest Trends, Attitudes and Growth Drivers
IAB Europe will be at DMEXCO on 20th and 21st September 2023. We will be hosting a masterclass on Programmatic Advertising in Europe that you don't want to miss on 21st September at 09:45-10:15 CET. Join this session to find out the latest insights on the development of programmatic advertising across Europe. Now in its 9th year, IAB Europe's annual industry benchmark survey, The Attitudes to Programmatic, reveals the latest  buy-side and sell-side drivers, barriers and strategies. The 2023  key findings will be presented and then discussed by a panel of industry European leaders. 
Tickets for DMEXCO 2023 Available Now 
Visitors can already secure their tickets for DMEXCO on September 20 and 21, 2023 in Cologne. This will give them access to two days full of insights, exchange and networking. More than 600 top speakers await them with over 200 hours of programming on 12+ stages. Three ticket options are available for Europe's leading digital marketing and tech event at the Koelnmesse exhibition centre: The standard option is the DMEXCO Trade Visitor Ticket, in addition there is the DMEXCO Young Leader Ticket for young talents up to and including 26 years of age and the DMEXCO Student Ticket for students and university employees.
Secure your ticket now for DMEXCO 2023 on September 20 and 21 in Cologne and be there when the course is set for the digital world of tomorrow!
27th April IAB Europe published an update to the In-Gaming guide first released in November 2018. In the last 18 months there have been tremendous developments within the industry. Access to buy via the open market, new formats and increased brand safety. 
Produced by the Brand Advertising Committee, it provides an overview of the opportunities for advertisers within In-Gaming. 
Download Below
Retail media competition is rising, and marketing organisations must continue to evolve their approaches and strategies to maintain performance in this growing channel.  Skai™ have spoken with their clients, prospects, and industry experts on this topic. Skai believe only by knowing where retail media is going can the industry develop the next generation of innovative technology to support practitioners' efforts. The State of Retail Media 2023 provides a valuable snapshot of how practitioners approach the channel. Read this complimentary report to learn how industry experts are approaching retail media.
Download below
An invaluable vault of insight and inspiration, and it's all yours for the taking. Stay one step ahead of the competition and feel empowered to do your best work.
A subscription to The Drum Plus includes access to everything beyond the paywall plus a wealth of benefits just for our subscribers:
Build a Brand - from branding essentials to the latest trends, our Build A Brand series arms you and your team with in-depth knowledge and unrivalled guidance that you won't find anywhere else.
Subscriber-only content covering all our core topics, from marketing and technology to creativity and media.
Exclusive newsletters and weekly briefings. Curated stories relevant to you, from our Global Editor Cameron Clarke.
Full access to the World Creative Rankings. Our definitive guide to the creative industry, celebrating the top people behind the very best work.
All eyes on Future50. Discover the best emerging marketers in the world who are shaping the industry today.
Lose yourself in our Awards Case Studies. The best work from around the world and the success stories behind them.
Dive into one of the world's biggest creative archives. Find inspiration in every corner of thedrum.com.
To get your one-month free trial to The Drum Plus click here
PubMatic recently produced a new Insights & Attitudes report, in association with ExchangeWire, that explores how sellers of goods and services within Europe are interacting with commerce media. It looks into the core drivers and barriers to increasing commerce media investment, and how retailers are working with technology partners to capitalise on opportunities within the sector. 
To dive into the results further we held an Industry Insider with PubMatic on the 15th February where we discussed the findings of this research, and a panel of experts shared how they navigate the commerce media ecosystem and shared some predictions for the next 12 months.
Watch the recording here
Download PubMatics slides below
The objective of this research was to understand how marketers view the importance of attention measurement and potential benefits of adopting attention measurement. 
The research found that 91% of UK marketers think that attention measurement is important, while 83% said it is an important factor in reducing the environmental impact of digital ads.
Teads and CensusWide polled 100 senior UK marketers employed across a variety of sectors and found:
58% thought the adoption of attention metrics provides a better online customer experience.

52% believe it improves accountability and transparency in the media ecosystem.

98% of all respondents were already at an advanced stage of attention measurement adoption.
Click below to download the full report.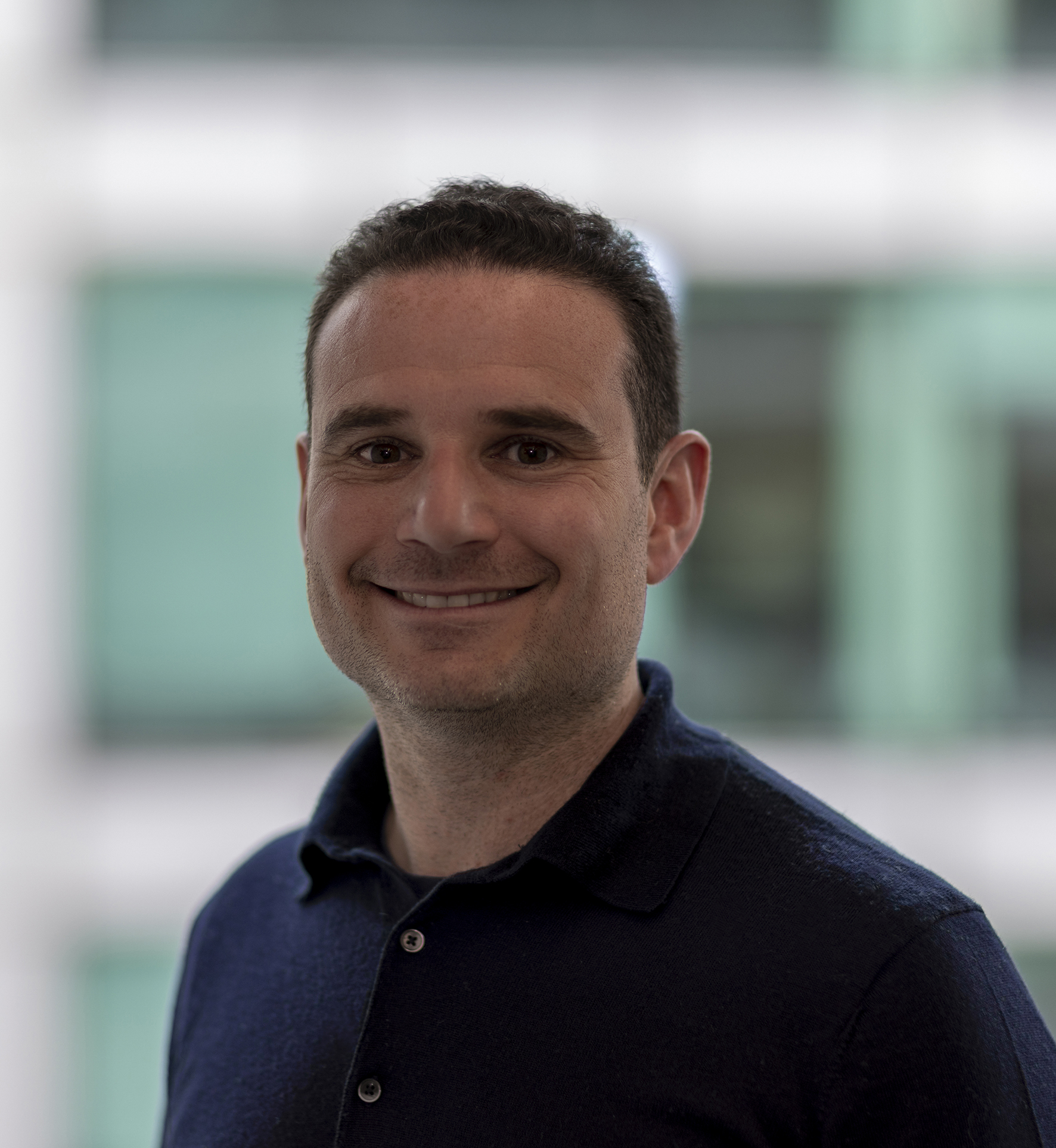 In this week's member guest blog post we caught up with David Wayne, Senior HR Business Partner at DoubleVerify.  David discusses the importance of creating a positive employee experience and shares ways in which companies can maximise their efforts. Keep reading to learn more:
Employee experience is becoming an increasingly important topic in the business world. It's directly correlated to the improvement of profitability, revenue, and employee well-being. 
But the benefits of a positive employee experience extend beyond just the company's bottom line. Our people are our customers' most important assets, and a positive employee experience can lead to increased customer results. 
At DoubleVerify, we understand that the positive experience of our employees is not just a nice-to-have, it's a business imperative. A positive and supportive work environment is crucial for attracting and retaining top talent, and for fostering a culture of engagement and productivity.
So how can businesses improve their employee experience? To create a positive employee experience, organisations must create an environment and values that personally connect with the employee, where the intersection of the individual's passions, values, and skills meet the organisation's vision, identity, culture, and brand equity. 
Growth opportunities are important, as it's incumbent on organisations to help employees improve and grow with and from their work. Organisations must develop a platform to enable positive risk, develop a framework for mental resilience training and encourage conversations that always start with positive intent. Sense of belonging is also important because it helps employees feel connected to and valued by the organisations. 
The impacts of the COVID pandemic, global recession, social injustice, and rise of mental health issues, has caused employees to shift their mindset to become more open and look for positive collaborative experiences. To meet this new demand, organisations are shaping their values to reflect a "Growth Mindset" that embraces challenges and change.
A positive employee experience can also be driven by investing in employee well-being. At DoubleVerify, we have implemented a variety of initiatives to support the well-being of our employees. From offering flexible working arrangements, to providing access to mental health support and resources, to promoting a culture of work-life balance, we are committed to creating a positive and supportive work environment for our team.
We also understand the importance of employee engagement and have implemented regular surveys to measure employee satisfaction and engagement levels, to ensure that we are providing the best possible work environment for our team.
In conclusion, creating a positive employee experience is essential for attracting and retaining top talent, fostering a culture of engagement and productivity and ultimately driving business results. At DoubleVerify, we are committed to creating a positive employee experience and we 
and we encourage other businesses to make positive employee experiences a priority.

If You Miss It, You Miss Out: EBE 2023 Agenda Released
With the E-commerce Berlin Expo being just a month away, the agenda for the event has recently been released. The one-day event will be packed with informative talks, presentations, workshops and panel discussions from notable industry players. It already appears to be the best agenda for this event that has ever been released and implemented.
Insightful knowledge hub and great networking platform is here for you! And while it might sound like an event that happens every single year, it's 2023 that brings a lot of new, fresh air to this well-established Expo and Conference.
Five stages full of knowledge
The five stages at this year's event promise to deliver insight and entertainment in spades. With a huge multitude of presentations, discussions and demonstrations on offer, there's guaranteed something for everyone. The organizers strive to be the beacon of e-comm knowledge!
The agenda was put together in a very international spirit, but with a strong local factor, too. What also pleases the eye is gender diversification: out of 70 speakers, 30 of them are female.
Let's take a look at a few spots on the agenda – just to whet your appetite:
Mercedes-Benz Online Vehicle Sales: Luxury Omni-Channel Experience [Olga Sapet - Mercedes-Benz]

How good buying advice works – COMPUTER BILD's take on value-added journalism and content commerce [Christian Wolf - Computer Bild]

We do it our way! Clinton Commerce with CAMP DAVID [Yaw Afram - Clinton] - First time on stage in 10 years!

How the sex toy brand AMORELIE empowers employees with OKRs to create sexually fulfilled humans everywhere [Marcel Bogumil - Amorelie & Noreen Reiter - EQOM]

How we are creating the most inspiring online shopping experience for musicians [Jöran Eitel & Ralph Cibis - Thomann.io]

From Clothes to Goals: How to sell Intention in Fashion [Anamika Datta - Zalando]
We could be listing presentations for days - the selection is simply too broad and diverse. Make sure to check out the full agenda on Expo website, as you don't want to miss out on any session. 
The full agenda is available here: https://ecommerceberlin.com/schedule.

Panel discussions are a valuable way to share information and gain insights – that's why you'll get quite a few of them served straight to your table this year.
Examples? Here you go!
S

ports merchandising & licensing panel discussion

with

BVB, Eventim Sports and Fanatics

Creating the Metaverse - United or Divided?

with Meta, Web3, ART+COM, Arvato Systems, and Digital Ventures
You can learn what it's like to combine fan-based e-commerce with working with an admired brand and selling tickets in a chaotic market from the above. You'll find out what the Metaverse is, who created it, and how to become a part of it - and it's all worth the effort, as you'll see. 
Creators of the Metaverse Fest sub-event
There's no time to get complacent, and the organizers work hard every year to surprise our audiences. As usual, this year is no different. 
During E-commerce Berlin Expo 2023, there will be a special program block dedicated to the Metaverse and how it can benefit your business.
Starting at 1:10 p.m., the Creators of the Metaverse crew will facilitate a series of talks and panels. Any time is a good time to visit their section in Hall 8!
Nothing like a panel discussion to round out this experience, right? There will be a very interesting discussion between representatives of the web3 community and Meta's representatives on stage!
Seeking more interactivity? Sign up for FREE Masterclasses
With the E-commerce Berlin Expo right around the corner, Hall 2 is going to be abuzz with Masterclasses. 
The organizers believe it is important to share knowledge for free, so the Masterclasses, along with the entire Conference, are free of charge. Simply choose the topic you're interested in and sign up on a special page to save your seat. 
There will be two tracks of five sessions each. If you come in crowds, the EBE crew will prepare more Masterclasses next year!
Space is limited, so make sure you reserve your spot today here: https://ecommerceberlin.com/masterclasses
See you in February
Leverage the opportunity to participate and deepen your knowledge of e-commerce: E-commerce Berlin Expo 2023 will be an amazing event that you won't want to miss!With five stages full of knowledge, Masterclasses to whet your appetite, and panel discussions, this agenda is packed with exciting topics and speakers that are sure to leave attendees with a much better understanding of e-commerce. It's a must-attend event for anyone interested in the e-commerce industry.
The EBE2023 is free to attend. Mark your calendars and book your tickets here: https://ecommerceberlin.com/visit
 Find out more about the E-commerce Berlin Expo 2023
The E-Commerce Berlin Expo will be taking place for the seventh time on the 23rd of February, 2023, at Station Berlin. Doors will open at 10 AM, and EBE2023 is expected to welcome more than 9,000 visitors. The annual fair has become a leading e-commerce event in Berlin with representatives from Google, Meta, YouTube, Zalando, Otto Group, Amazon and Alibaba Group as past participants. Learn more at https://ecommerceberlin.com 
For further questions, reach out on pr@ecommerceberlin.com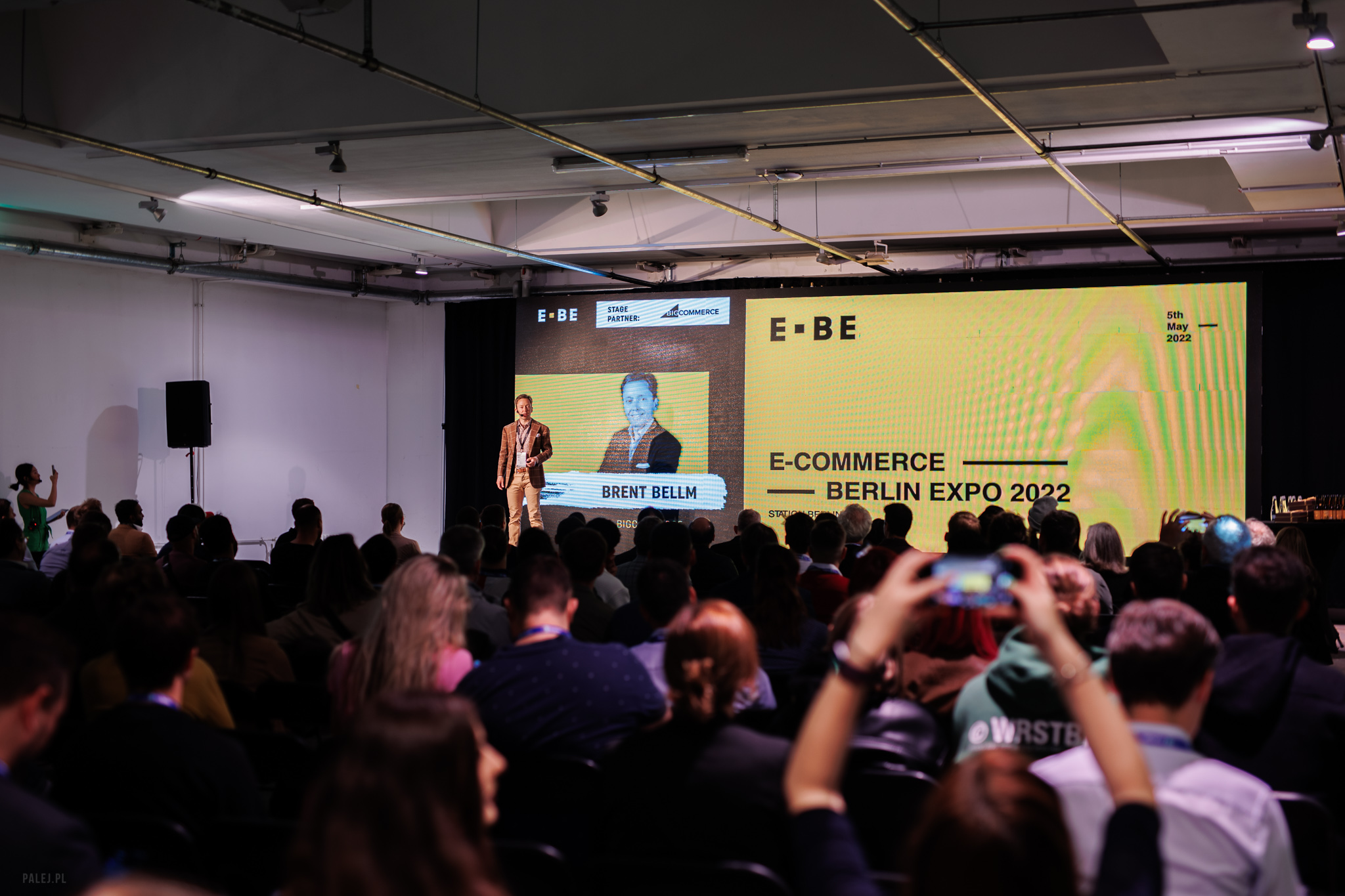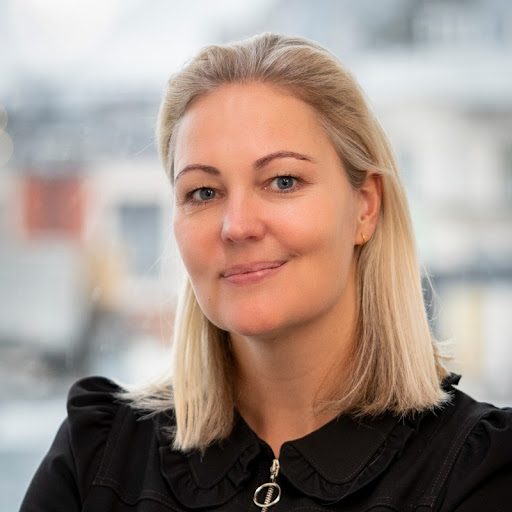 In this week's member guest blog post we caught up with Julie Selman, SVP, Head of EMEA at Magnite. In this all-inclusive piece Julie looks at Sustainability, Privacy and Transparency. For more on what she expects from a year of 'collaboration, innovation and transformation' keep reading.
The new year is here and we've been busy at Magnite, excitedly looking forward to what we think is to come in 2023. 
The media and advertising landscape that we all navigate is ever-changing, so as part of eMpower 2023 with Magnite, I asked some of our EMEA experts to reveal their key predictions and offer some insight. 
A Greater Emphasis on Sustainability
There is a growing determination across our industry to make significant changes for the good of the planet. Over the next year, we expect to see a continuation and activation of initiatives that bring about greater awareness amongst brands and consumers. 
In 2023, consumers will place an even greater demand for the brands they love to operate more climate-consciously. There will be a stronger focus on putting ESG policies into action, enabling brands to align with consumers' expectations.
Finally, sustainability will become less intimidating as our knowledge increases, which will pave the way for significant and positive change in behaviours. 
Ad-Supported Streaming Becomes the Norm
Consumers are looking for ways to enjoy a wide variety of content while not taking on additional costs. This is clear from the sheer amount of consumers transitioning from paid-for streaming services to ad-supported ones.
Our MD, CTV in EMEA, Sam Wilson, says, 'In the current environment, consumers don't want to give up watching quality content, but they are looking for ways to limit monthly outgoings. This shift will mean advertisers can find their audiences more easily in a premium environment in 2023.'
Sam believes 2023 will be the year of hybrid viewing. Media owners will offer more choice and flexibility through improving their ad offering, and audiences will have a wider variety of services and a better user experience. 
This transition opens a whole world of opportunities for sellers and buyers to reach audiences who were once unreachable programmatically. 
Transparency and Efficiency Will Remain Paramount
The industry is gaining a better understanding of Supply Path Optimisation and the value it brings, but there is still room to improve. 2023 will be a continuation of educating and implementation for agencies, clients and publishers.
By shifting the focus to transparency, and reducing tech partnerships to a carefully curated list,  Graeme Lynch, Head of Demand, EMEA, believes agencies and brands will benefit from more control of their own supply management.
'A stronger emphasis on determining costs will mean an increase in clients wanting a more direct relationship with tech partners so they can drive efficient media buying,' Graeme says.
Higher Focus on Privacy-Centric Products
The eventual deprecation of third-party cookies means the focus on finding alternatives to identity resolution is higher than ever. The development of solutions like Seller Defined Audiences (SDA) and Magnite Audience Segment, demonstrate meaningful growth in privacy-centric identity products. 
The industry has been talking about context for a while now, but with improved content classification, sessions can now be targeted with incredible detail, with reduced reliance on user data.
Pete Danks, VP of product, says, 'I have two asks for the industry. Firstly, from the supply-side, lean into this tech. It's important that we embrace it and work together. And for buyers, we need meaningful test budgets, because that's what will drive success in 2023.'
There is plenty to look forward to in 2023. Sustainability will remain a top priority for the industry as a whole. The shift to ad-supported streaming services will continue, and the transparency that SPO brings will continue to benefit buyers. Finally, we can expect to see an increasing emphasis on privacy-centric products that put the power back in the hands of the publishers. 
Wishing you all a happy, healthy and successful 2023!
If you'd like to see the full library of eMpower 2023 predictions click here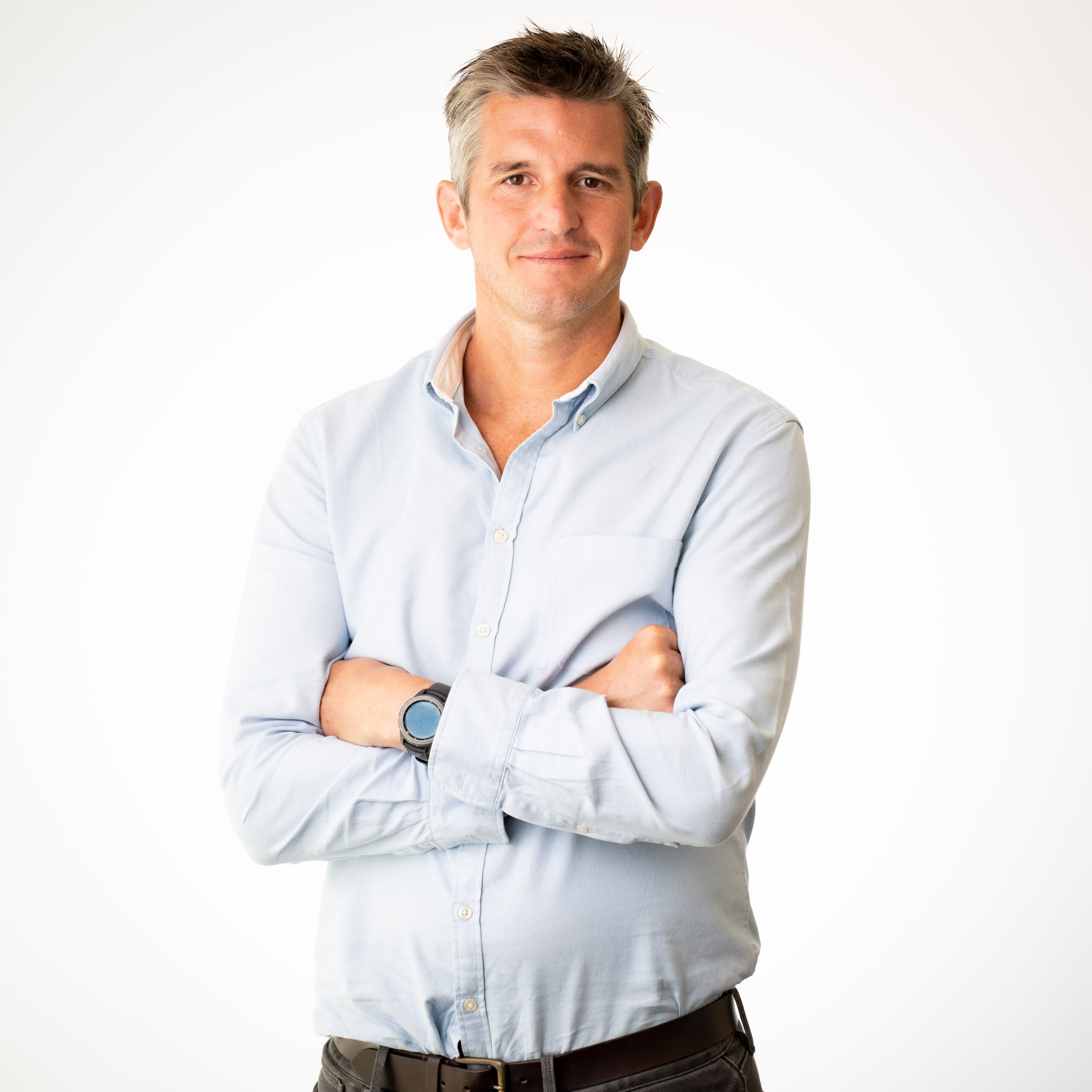 In this week's member guest blog post we caught up with Andy Jones, Head of  UK Sales at Samsung Ads Europe. In this very exciting and informative piece Andy looks at the common misconceptions within CTV and uses his expertise to demystify these. 
In 1996, Bill Gates coined the phrase Content is King. It's now clear just how right he was. The internet has changed everything - even the TV set.
Our TV experience is now made up of more than linear channel hopping - we go to different providers for different needs across smart TVs. Personally I use live TV for sports, YouTube for my fix of international news, Disney+ for family viewing and Samsung TV Plus for the variety of lean-back TV content. The market has changed so quickly that it is difficult for publishers, agencies and advertisers alike to keep their finger on the pulse.
At Mediatel's The Future of TV Advertising Global event at the end of last year, I explored the current TV landscape, addressing misconceptions of TV advertising in the age of streaming.
Misconception #1 - There's no quality content in CTV
AVOD and FAST channels do not yet have the same reputation among advertisers for high quality content. This is a competitive space. Amazon spent $432 million producing the blockbuster Rings of Power and forayed into live sports by securing rights to select Premier League matches.
But new FAST players are subverting the narrative. FAST, for those new to the concept, is Free Ad Supported Streaming TV: think scheduled content within streaming channels. Such services in Europe - which include Pluto TV and Rakuten TV - offer between 45 and 150 FAST channels across France, the UK, Germany, Italy and France. These countries have been our priority with our own FAST service Samsung TV Plus -  securing partnerships with regional broadcasters like Spain's RTVE, allowing Spanish audiences to view La Liga matches and DAZN launching its first FAST channel exclusively for German Samsung TV Plus viewers, featuring exclusive live sporting content. FAST channels give audiences access to some of the most popular shows in the country for free. Our Samsung TV Plus service  gives Europeans free access to an exclusive catalogue of BBC programming including  giving French, German, Italian and Spanish audiences access to classic Doctor Who episodes. Alternatively, for the US TV lovers, Samsung TV Plus features America's Got Talent and American Idol. Similarly, Pluto TV gives MTV fans the chance to enjoy some of its flagship programmes - such as Catfish: The TV Show and Teen Mom - nonstop.
Misconception #2 - It's hard to manage ad frequency
With so many options for viewing content, advertisers are right to be cautious around the possibility of under- or overexposure. This is where the advanced targeting capabilities made possible via CTV come into play. Combining modelled data such as BARB with deterministic data, like Samsung Ads' ACR data, advertisers get both a trend based holistic view of the market and target specific viewers who have not been exposed to campaigns via linear TV.
Innovation in programmatic on Connected TV (CTV) is continuously developing tools for improving the CTV experience for viewers and advertisers alike. The growing adoption of OpenRTB 2.6 is one example of the evolution, which likens the buying and selling of inventory to linear TV through ad podding. Podding allows publishers to deliver several ads in a single ad slot, mimicking the experience viewers are familiar with in linear TV ad break settings. It also allows advertisers to maximise ad revenue through queuing up a customisable sequence of the most relevant ads within a certain ad slot.
As more consumers make the shift away from linear to streamed content, incremental reach becomes an important tool. Eurovision exemplifies this shift. Youtube recorded a 50% YoY increase in the number of people enjoying the music through this platform in the 2022 competition compared to the previous year. Increasingly audiences are opting to stream the big ticket, live TV events rather than accessing them via traditional linear platforms.
Misconception #3 - The quality of the viewing experience is not the same as it is on linear.
Experiences are more streamlined on CTV.
The need for additional devices is declining rapidly. On Smart TVs, everything is built in the TV, for the TV. It's like comparing a modern smartphone to a handset from the 90s - technology within TVs is more powerful than ever. Gone are the days of buffering and clunky experiences. Viewers have embraced streaming, and the simplicity of the technology in this space. And it will continue to be the job of the OEM or Operating System to aid user navigation and content discovery.
Bringing all content strands under the roof of one OS isn't the same as linear - it actually makes it even easier and more convenient.
Misconception #4 - Ads on CTV are perceived differently to linear.
Some people believe that ads on CTV are perceived differently than those on linear channels. However, research has shown that advertising is generally viewed similarly across platforms.
We commissioned a study earlier this year with VERVE, to better understand viewers' engagement with advertising across viewing platforms and understand if there was a difference across streaming vs linear across those five EU countries. The results showed that broadly viewers are just as likely to watch an ad on streaming vs linear – even a  little more likely to watch them on AVOD. 
Consumers appreciate the value exchange in viewing ads. A recent Seedtag report found 57% of  consumers in the EU5 are willing to watch ads in exchange for free content. In fact 58% of respondents to the survey would choose a hybrid or ad-supported model instead of a paid for service. The TV landscape is no exception.
Consumers today understand and are open to the value exchange of free content in exchange for ads, as long as those ads are relevant, which the data led approach of CTV advertising delivers.
Challenge assumptions
As an industry, we need to challenge and re-evaluate our own preconceptions.
Technology is changing the world quickly. Take the Qatar FIFA World Cup last year. The British broadcaster ITV reported its coverage was streamed 146 million times. This is 100 million more streams than the Russian FIFA World Cup in 2018. 
As Bill Gates predicted - content is king. But now we can see that data is the kingdom. The insights Smart TVs offer advertisers are shining a light on the reality of the CTV landscape - and empowering brands to get closer to audiences through these channels.
Vidmob's recent case study used Corona's Free Range Humans campaign. This was an eight- part digital content series celebrating eight brave pioneers who left behind a conventional life indoors in pursuit of more fulfilling lives outside. Utilising content from this series within ads across YouTube and Facebook, Corona UK sought to drive increased awareness focusing on View Through rates as the core performance metric.
Download Vidmob's Case Study below.
Welcome back and hello to 2023!
Last year, IAB Europe's committees and task forces produced some incredible outputs including key Guides to Ecommerce and Identity, insightful research and whitepapers and the latest policy updates for the industry. 
This year we have exciting work ahead, including key focuses on channels and formats, such as  In-Gaming, DOOH, and omnichannel, as well as a continuation of all of the great and essential policy work we have achieved to date. We will also be diving into topics such as The Attention Economy, Data and Ethics, and Brand Safety to name a few. 
Our new Sustainability and Retail Media groups will also be working on important research and definitions, metrics and measurement, as well as delving into how best to support the industry in these key areas. For this and so much more get involved today! 
We have a range of committees and taskforces that every IAB Europe member can join. Below, we've put together a summary of our committees so you have all the information you need to sign up today!
Why join a Committee?
Being a part of a committee will help you to expand your knowledge, network and provide valuable education and guidance to the wider community. You can stay up to date on the latest regulatory affairs and public policy initiatives that promote self-regulation, best practice and industry standards. Most of our committees organise events so you have the opportunity to become a speaker or moderator at large events which bring together hundreds of industry peers. Finally, being a part of a committee means you can influence the work we are doing to drive forward the future of our industry.
What's involved? 
Each committee has a monthly conference call with a quarterly face to face meeting. The committee Chair and Vice-Chair lead each session and proactively involve members to get the very best from each meeting. The latest projects and outputs will be discussed so members can decide what they'd like to get involved with and work on. Most committees will focus on two to three key projects each quarter which could range from producing a white paper or discussing the latest policy situation to conducting industry research and market insights. For any output you are involved with, you and your company will be cited in the report and have the opportunity to be involved in subsequent PR or events.
What Committees can I join?
Please see below for an overview on the committees you can join.
Policy Committee

– IAB Europe's Policy Committee represents the interests of Europe's digital marketing & advertising industry to ensure that future EU policy and regulation enables continuing innovation and sustainable media, while maximising the industry's potential to contribute to Europe's digital economy.

Programmatic Trading Committee

– The Programmatic Trading Committee is a multi-stakeholder group which aims to increase understanding of the programmatic ecosystem and the impact it is having on digital advertising and influence industry initiatives to improve the ecosystem.

Brand Advertising Committee

– The mission of IAB Europe's Brand Advertising Committee is to drive brand investment into digital by providing Brand Advertisers with a reliable and trusted Brand Advertising Framework for the converging digital and traditional media environment. The Framework is composed of a set of initiatives designed to be compatible with global programmes.

Research Committee

– The Research Committee provides strategic insight to drive digital advertising investment by overseeing and inputting to all of IAB Europe's research activities and formulating an annual research plan.

Sustainability Standards Committee

-

The Sustainability Standards Committee will bring the industry together to create new standards for the delivery of digital advertising. These standards will help and direct all industry participants to reduce the amount of energy consumed and carbon emissions produced through their use of digital media. To tackle these numbers, the committee will produce a 'Green Media standard' which is composed of practical and measurable steps that participants can implement to decarbonise their digital media. 

Retail Media Working Group

-

Retail Media Working Group will bring stakeholders from across this exciting space together in order to enable collaborative conversations, provide education and insights and create recommendations and standards to shape and define this new exciting advertising space.

TCF Steering Group

- The IAB Europe Transparency and Consent Framework (TCF) is the only GDPR consent solution built

by

the industry

for

the industry, creating a true industry-standard approach.

The TCF Steering Group was created as an advisory group, holding IAB Europe as the managing organisation (MO) of the TCF, to account for the delivery of policies that will adhere to GDPR requirements. IAB Europe members who are members of the

TCF are eligible to join this group which has several working groups to discuss policy, framework signals and DPA outreach. 
For more details on the committees with details on the Chairs, work-plans and contact details, please click here.