ID5, the market-leading identity provider for digital advertising, in partnership with global media agency Havas Media Group, enabled multinational telecommunications company, Telefónica, to reach audiences in cookieless environments and reduce CPA by 54% through ID5's next-generation universal identifier.
Download the case study here to find out more 
When it comes to identity, it's time to bridge the knowledge gap between buy-side and sell-side stakeholders.
"Identity: Decoded" by Verve Group is the ultimate resource for navigating the complex discussions around identity — a must-read in today's ad-tech environment.
Whether you're a publisher or an advertiser, you'll find timely, actionable ideas and insights in this in-depth eBook.
What You'll Learn
How to evaluate and select identifier alternatives
What to expect in the next 12 months, and beyond
Buy-side, sell-side, and consumer perspectives on identity
Frameworks for understanding six primary concerns for alternative identifiers:

Privacy
Scale
Tech implementation
Interoperability
Targeting
Measurement
What is the state of digital identity in 2022? ID5 turns to the industry once again by surveying 164 participants to find out how far publishers, brands, advertisers, and platforms have come with their cookieless preparations.
Some of the key results gathered include 87% of advertiser respondents believing that they are missing out on the opportunity of reaching cookieless audiences today, and 59% of publisher respondents reporting having less than 10% of users logged in.
The third edition of The State of Digital Identity report provides valuable insight into today's identity landscape, including how successful testing has been for different parties, which solutions are coming out on top, and what is holding some companies back from acting on cookieless.
Click here to download the full report.
ID5, in partnership with technology pioneer MediaMath,  announced that they enabled IBM to reach and retarget 1.4 million B2B users in Safari.
Check out the case study below 
ID5, in partnership with Amobee enabled boutique wine brand Gusbourne to expand its reach by 76% and achieve a conversion rate of 95% while reducing CPA by 23% for a recent direct-response, cross-device display campaign.
Download the case study below 
This Guide has been developed by experts from IAB Europe's Programmatic Trading Committee (PTC) to prepare brands, agencies, publishers and tech intermediaries for the much-anticipated post third-party cookie advertising ecosystem. The first edition was released in May 2020. The second edition was released in February 2021. 
This updated edition of the guide was released in March 2022. It povides brands, agencies, publishers, and tech intermediaries with all the information we need to know today to prepare for the impending post-third-party cookie era.
The updated edition of the guide provides the latest insights into the many alternative solutions that are being developed to replace third-party cookies when they are depleted in 2023, including context, identity, the use of telco data, and the Google Topics initiative, and expands into new challenge areas to answer questions around measurement and attribution.
Overall, the extensive Guide provides a comprehensive and complete deep-dive into the following key themes:
The three main contributing factors to the depletion of third-party cookies

The impact on stakeholder usage of proprietary platforms

The impact on measurement and ad verification

A detailed overview of the current non third-party post-cookie solutions

Information on how stakeholders can contribute to the ongoing development of these solutions
This guide will continue to be updated to reflect the changes and developments within the industry.
Thank you to the following people who contributed to the Guide:
Alex Berger, Senior Marketing Director, Buy-Side Products, Adform
Xara McDonald, Solutions Engineer, Amobee
David Goddard, Vice President Business Development, DoubleVerify
Emmanuel Josserand, Sr Dir. Brand, Agency and Industry Relations, Freewheel

Ben Geach,

Consulting Lead, gTech Professional Services,

Google
Jamie Penkethman, Identity Prodct marketing, Index Exchange
Elżbieta Kondzioła, Online Sales Director, LOVEMEDIA representing IAB Poland
Łukasz Włodarczyk, VP of Programmatic Ecoystsem Growth & Innovation, RTB House, representing IAB Poland
Ines Talavera de la Esperanza, Public Policy Officer, IAB Europe
Ryan Afshar, Head of Publishers, UK, LiveRamp
Tim Geenen, Managing Director, Addressibility Europe, LiveRamp
Garrett McGrath, Senior Vice-President, product Management, Magnite
Ferdinand David, VP, Product Policy & Compliance Lead,  MediaMath

James Kerr,

Regional Counsel and Data Protection Officer, EMEA and APAC,

MediaMath
Tanya Field, Co-Founder & CPO, Novatiq

Rémi Lemonnier

, Co-Founder & President, Scibids
Patrick Jähnichen, Global Director Product, Data and Machine learning, ShowHeroes Group
Zuzanna Zarebinska, Strategy Analyst, Yieldbird
Florian Lichtwald, Managing Director, Chief Business Officer, Zeotap
In March 2021, FreeWheel published their whitepaper on how identity management and privacy can coexist. 
Please see below for an introduction by Freewheel to the guide. 
Introduction: As the technology and legislation around data in the world of TV and premium video has evolved, the need for more robust identity management that addresses user privacy requirements is clear. To deliver more relevant and effective advertising, publishers are focused on the fine balance between connecting identity mechanisms across platforms, while ensuring consumers understand how their data is processed and that their privacy choices are addressed through transparency and control.  There have been positive signs of progress, particularly from some premium video stakeholders who have brought consumer privacy to the forefront of their strategy. This thought leadership report from the FreeWheel Council for Premium Video (FWC) addresses the evolving state of identity management in the world of premium video advertising.
You can access and download the report here - FreeWheel Identity Management Whitepaper March 2021
For further information, please visit - Putting the Consumer at the Heart of Data Strategy - FreeWheel

On 15th April, IAB Europe hosted an Industry Insider with Adform.
The webinar was hosted live and you can watch the recording here. 
Synopsis: There has been a lot of talk and guesswork in the industry on new identity solutions. In this session, we moved the focus onto numbers and tangible results. We asked: what are the most prominent IDs? What is the current adoption rate? What impact do they create?
Jakob Bak, one of Adform's co-founders and an industry expert on identity, shared answers to these questions based on what Adform sees across borders, publishers, and advertisers. He was joined by guests from the buy-side and publisher side, Thomas Lue Lytzen, Head of Adtech at the largest Danish publishing group, JP/Politiken and Peter Loell, Director from OMD. They  looked at case-specific numbers based on their move from third-party cookies to first-party IDs.
Watch the session recording here.
Speakers:
Ninon Vagner, Privacy & Compliance Manager, IAB Europe moderated the panel and was joined by: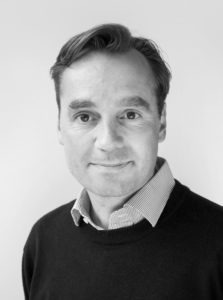 Jakob Bak, SVP and Co-Founder, Adform 
Jakob is currently SVP and co-founder of Adform and served as Chief Technical Officer through 2020. As one of the leading technology architects of the platform, Jakob developed his long-standing expertise working with ad serving, web analytics, and business intelligence and plays a key role in developing cutting-edge products and features. He is also heavily involved in shaping global advertising policies as a member of leading industry bodies and work groups and is one of the prominent experts on GDPR. Before co-founding Adform, Jakob was a management consultant at The Boston Consulting Group and worked at the Technical University of Denmark focusing on financial statistical modeling of bond prices. Jakob holds a master degree in engineering from the Technical University of Denmark.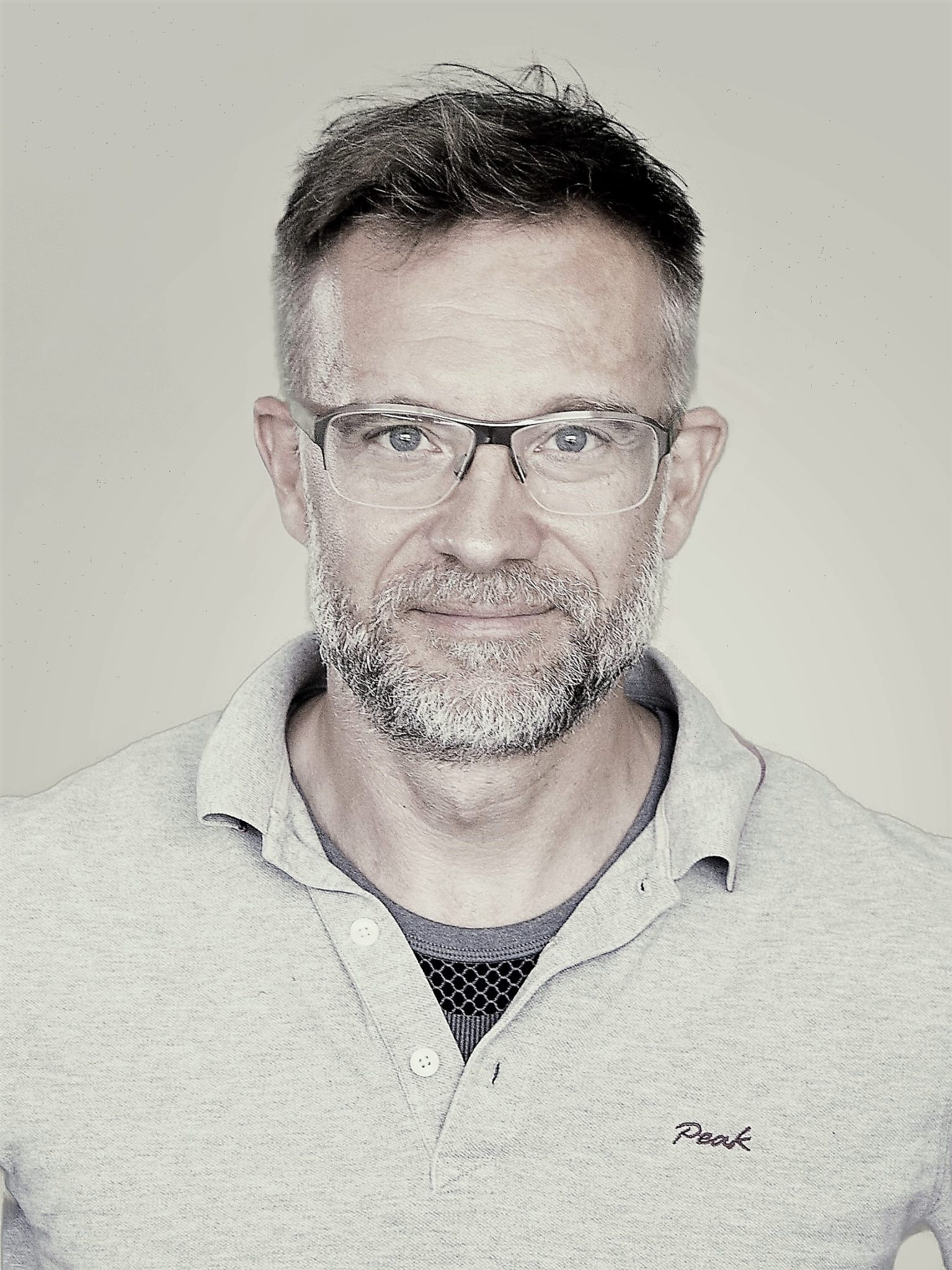 Peter Loell, Director, OMD
More than 25 years in the media industry: in Television, advertising- and media-agencies, most recently into the realm of Math Men & Data. Working with planning and data activation, across media and platforms, which also involves a lot of "plumbing" and janitorial work.
Thomas Lue Lytzen, Head of AdTech, JP/Politiken
Thomas is Head of Product Development, Ad Sales & Tech, at Ekstra Bladet, Denmark's leading online new outlet. He is responsible for product strategy and development within the areas of advertising and data bridging tech and development teams and sales. Thomas Lue Lytzen is also responsible for ad related privacy across the JP/Politiken Media Group. In various roles spanning from marketing to commercial and editorial management, Thomas Lue Lytzen has worked in the media business for more than 10 years. Before that he was Head of Communications and Marketing for ten-times Danish football champions Brøndby IF. He holds a BA in Media Science from University of Aarhus and a MSc in Information Technology from the IT University of Copenhagen.
On 8th April, IAB Europe hosted an Industry Insider webinar with PubMatic.
The webinar was hosted live and you can watch the recording here. 
Synopsis:
Scalable audience addressability is one of the cornerstones of success in digital advertising. Now is the time for publishers and advertisers to knuckle down and define their strategy and roadmap for identifying, targeting, and engaging audiences in a compliant, brand-safe way that not only doesn't compromise the user experience but actually enhances it.
This Industry Insider event featured a great lineup of industry leaders, from the buy-side to the sell-side. The guests shared their best practices and took audience questions in a compelling, fast-paced session. In a time when ROI and monetisation matter more than ever, the audience walked away with solid strategies for engaging consumers in a post-cookie world.
Watch the session recording here.
Speakers: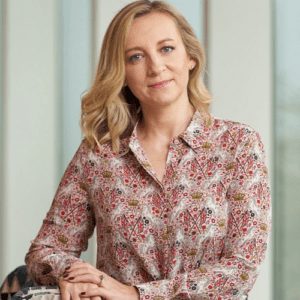 Emma Newman, CRO EMEA, PubMatic
Emma Newman has served as a pioneer in the digital media space with 20 plus years'
experience in all marketing disciplines, digital communications and business development.
Emma joined PubMatic in 2014 as a Senior Director of International Marketing, was
promoted to Vice President of International Marketing and later took on a commercial role as
VP, UK. Emma was promoted to Chief Revenue Office, EMEA in August of 2019.
Prior to PubMatic, Emma spent 10 years at MSN in several marketing roles before
transitioning to lead their business excellence function across EMEA. She then served as
AOL's Senior Director of UK Marketing. Emma later joined the team that launched the
Huffington Post in EMEA and sat on the board of Clear Channel UK as their Marketing
Director.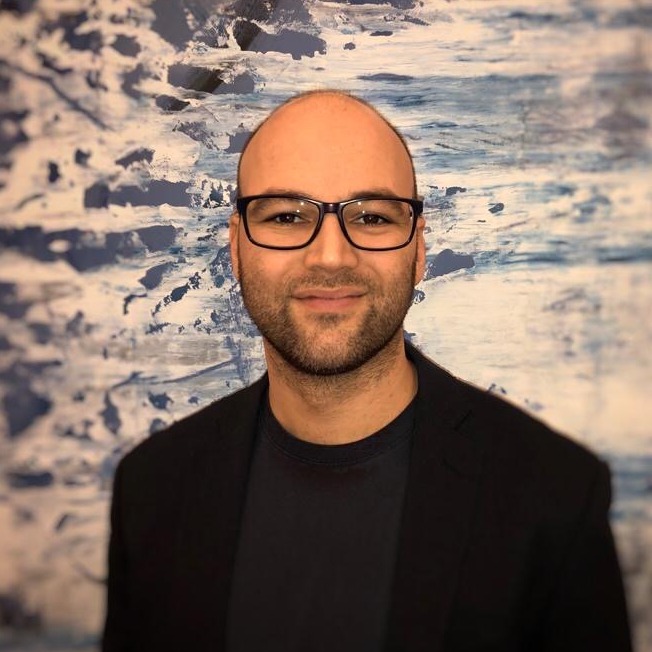 Denis Palmer, Global Director Channel Partnerships, Zeotap
Denis is focused on expanding Zeotap's global partnerships and the adoption of best practice data usage and identity resolution. Prior to this he was at LiveRamp, where he oversaw business development, having been initially involved with launching LiveRamp in the UK back in 2016. He was previously at Amazon, where he worked on the adoption of advertising solutions underpinned by data across Amazon's online portfolio and the wider web through Amazon DSP.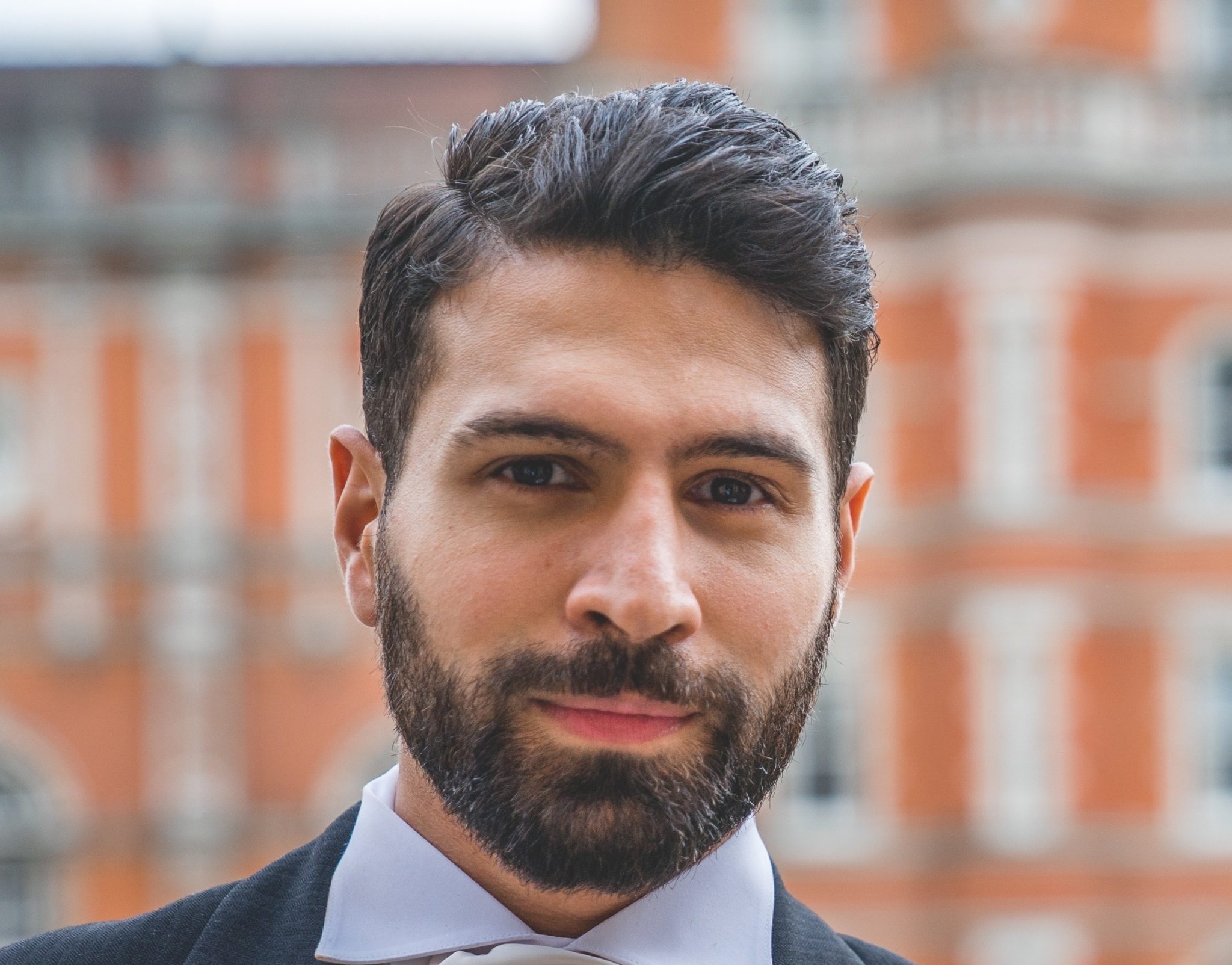 Stefan Kurkic, Data Strategy Director, Mindshare
With nearly 7 years of experience in the programmatic and data landscape Stefan has been leading the global data strategy at Mindshare for the last 2 years. This includes creating first class guidance on how to leverage 1st party data across 80+ markets and working on multiple workstreams to prepare for a world without 3rd party cookies such as, ID solution testing, clean room adoption, and enterprise data collection to name a few.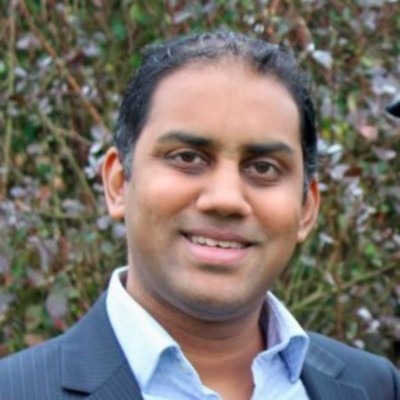 Jay Fowdar, European Director of Product, Samba TV
Dr. Jay Fowdar is the Product Director for Europe at Samba TV, where he is responsible for developing and executing the go-to-market strategy for Samba TV's European business. Jay has over ten years of experience in digital, mobile, and advanced television advertising at companies such as Yell.com, Advertising.com, and Byyd. He holds a Ph.D. in Artificial Intelligence, giving him a deep understanding of research techniques and machine learning.