In a world driven by innovation and advancement, it's crucial to stay ahead of the curve. That's why our Retail Media Working Group has taken the lead in defining Retail Media and sharing key expertise in this new comprehensive 101 Guide to Retail Media. 
What is Retail Media?
Retail Media is rapidly reshaping the digital advertising landscape, and understanding its intricacies is paramount. This 101 Guide provides an extensive overview, breaking down on-site, off-site, and in-store definitions. These definitions, crafted in collaboration with National IABs across Europe, offer a clear understanding of the various dimensions of Retail Media.
Empowering Success Through Retail Media
Navigating the evolving digital advertising landscape can be challenging, but with this 101 Guide, you'll be equipped with the knowledge to thrive. Designed to empower both buyers and sellers, this guide provides a roadmap to making informed decisions that drive advertising success through Retail Media.
What to Expect:
Discover how to purchase campaigns seamlessly, maximising your advertising impact

Uncover the essential role Retail Media plays in enhancing brand presence and reach

Gain insights into available measurement and targeting options, allowing you to tailor campaigns 

Understand how we are paving the way for standardisation in Retail Media
A huge thank you to all members of our Retail Media Working Group who contributed to the Guide:
James Allison,

Director, Partnerships, Advertima

Nick O'Connor,

Global Marketing Director, Citrus Ad

Mark Bausinger,

Business Development Director, DoubleVerify

Jessica Koch,

Vice President, New Business and Retail Media, Douglas

Esme Robinson,

Director Platform Solutions, Epsilon

Lucie Laurendon,

Head of Product Marketing, Equativ

Antoine Thievenaz,

Strategic Business Analyst, Equativ

Jason Wescott,

Global Practice Lead, Commerce, GroupM Nexus

Salvatore Cospito

, Chair of the Retail Media Committee, IAB Spain

Kina Demirel,

Managing Director, Mimedia and member of IAB Turkey Retail Media Working Group

Gamze Balik,

Head of Analytics & Insights,

IAB Turkey (Mimedia)

Catherine Cribbin (on behalf of the IAB UK Retail Media Working Group),

Head of Partnerships, IAB UK 

Nate Pinkston,

Head of Growth,  RetailMedia, Microsoft Advertising

Ben O'Mahoney,

Ad Tech & Data Partnerships Lead, Ocado Retail

Zachary Willis,

Retail Media & Ad Tech Lead, Ocado Retail

Rutmer Faber,

Lead Marketplaces & Retail Media, Publicis Groupe

Michelle Urwin,

VP Marketing, Skai

Tim Abraham,

Senior Data Partnerships Director, The Trade Desk

Nik Dutt,

Product Marketing Manager, The Trade Desk

Alexandra Klimashevich,

Senior Product Marketing Manager, Verve Group

Babs Kehinde,

Senior Director, Commerce, EMEA, PubMatic 
IAB Europe has released an initial 'Guide to Improving Sustainable Business Decision-Making' to assist businesses in the digital advertising ecosystem navigate the ever-evolving landscape of sustainability and responsible business practices. 
In recent times, terms such as 'sustainable', 'green', 'net-zero', and 'carbon-neutral' to describe technology, services, and products in the digital advertising industry have increased in traction making it increasingly important for businesses to understand the validity of such claims. 
With the rise of greenwashing practices, where false or misleading claims are made regarding environmental efforts, it is crucial for businesses to exercise due diligence when evaluating sustainability claims and when looking to choose the partners they wish to work with. Government regulators are also intensifying their focus on combating such practices, and businesses need to ensure that their decisions align with genuine sustainability goals.
The guide was written by members of IAB Europe's Sustainability Standards Committee and offers valuable insights and practical tips to help organisations make more informed choices when looking to achieve sustainability in the digital advertising industry.
The guide will be further supported by the development of more in-depth business reports and playbooks and sustainability scorecards that will enable market participants to consider ESG factors as well as economic benefits. 
Key areas covered in the guide include tips and guidance on:
Environmental considerations

European legislation and guidelines

Anti-greenwashing principles

Social considerations

Economic benefits of sustainable decision-making
Download the guide here and check out the press release here.
A big thank you to the following contributors of this guide:
Adeline Gabay, Head of the Sustainability Committee, Alliance Digitale 

Anna-Lena Mikoteit-Zerb, Head of Digital, Bauer Advertising, & Lab Lead Sustainable Digital Advertising, BVDW

Beatriz Bilfinger, Program Manager Digital Responsibility & New Work, BVDW

Laura Wade, Global Head of Sustainability Strategy, EssenceMediacom

Andrew Hayward-Wright, Programmatic & Sustainability Advisor, IAB Europe and Group Commercial Director Strategic Partnerships, SeenThis

Audrey Danthony, Co-Founder & Chief Product Officer, IMPACT+

Monica Dacres, Account Executive, Microsoft Advertising 

Steffen Johann-Hubert, Associate Director & Sustainability Lead, ProsiebenSat.1

Anne Coghlan, Co-Founder & COO, Scope3
This report The Evolution of Digital Audio Advertising in Europe Report 2023, conducted in collaboration with GroupM Nexus, is packed with invaluable insights, offering a comprehensive overview of the current trends and investment strategies in the digital audio advertising landscape. Brace yourself for a glimpse into the promising future that this dynamic channel holds for marketers across Europe.
Download the report today and discover the key insights such as the below along with much more:
Enhancing Wider Media Plans
According to our findings, 65% of European buyers consider audio's ability to enhance wider media plans as the top driver for investment. This shows the critical role that digital audio advertising plays in the broader marketing mix, solidifying its position as a strategic tool for capturing audience attention.
Rising Investment in Digital Audio
The report reveals a remarkable surge in the interest surrounding digital audio advertising. An impressive two-thirds (66%) of media buyers surveyed expressed their intention to invest more in digital audio within the next 12 months. 
Key Drivers for Digital Audio Spend
Our report identifies the key drivers behind the increased spending on digital audio advertising. The top three factors include incremental reach, innovative activation techniques such as dynamic creative ads optimisation (DCO), and improved targeting efficiencies. 
For an in-depth analysis of the current audio investment landscape, the key drivers behind advertisers, agencies and publishers, as well as the challenges they face, download the full  Evolution of Digital Audio Advertising Report here.
In the rapidly evolving landscape of digital advertising, it is crucial to have guidelines and standards in place to ensure a seamless and user-friendly experience across different formats and channels. The Interactive Advertising Bureau (IAB) is at the forefront of developing and providing these guidelines through its IAB Tech Lab. Below, IAB Europe has compiled a collection of the current guidelines for the different digital advertising formats and channels. 
In addition to format guidelines, at the end of this page is an overview of IAB Tech Lab's technical guidelines. These technical standards and solutions were developed to support a healthy and sustainable digital media and advertising industry. This includes addressing consumer privacy and identity, advancing advanced TV, combatting ad fraud, and ensuring transparency and security within the supply chain.
By adhering to these guidelines, advertisers, publishers, and other stakeholders can enhance their digital advertising strategies, provide a seamless user experience, and build trust with their audiences.
IAB Ad Format Overview - Comprehensive guide for Digital Advertising
The IAB Tech Lab released the IAB New Ad Portfolio in July 2017. The New Ad Portfolio guidelines replaced all previous creative display guidelines for desktop and mobile—including rich media units, Universal Ad Package (UAP), and other ad units related guidance.It provides comprehensive recommendations of advertising experiences across diverse digital landscapes including websites, mobile apps, social media, communication, and messaging experiences as well as new digital experiences like virtual reality and augmented reality. It includes best practices and ad specifications for a range of creatives:
The guide also includes LEAN principles for user intent and use privacy that represent a guideline for a complex of Lightweight, Encrypted, AdChoices supported and Non – invasive advertising and express the following attributes: Respect, Control and Choice.
Since the publication back in 2017, an FAQ document has been created to include any new updates.  
With the surge of growth in Connected Television (CTV) in recent years, In 2022, the IAB Tech produced an updated version of the Digital In-Stream Video and CTV Ad Formats guidelines to account for the growing use of CTV products as part of the video ad landscape. The specifications outlined in this document have been updated to support the growth of CTV in the digital video marketplace, as well as the advances of new technologies that have emerged. With cross-screen ad execution in mind, provisions have been made for various file types and video qualities.
Publishers should use these guidelines as a resource for providing creative submission requirements for video ads. Video Ad developers should use this document as a reference for baseline ad development specifications. Creative agencies, studios and video ad technologists, as well as video ad-serving partners should use this document as a reference for digital video ad specifications.
Digital Video In-Stream Ad Format Guidelines
The digital video marketplace includes platforms that extend to mobile, television, and an array of other technologies and devices. The specifications outlined below have been updated to support cross-screen ad execution, and provisions have been made for varied quality files that improve "intelligent" selection in vendor-served ads (3rd party) and server-side ad stitching practices. Supporting the need for high-quality video files has also been a key focus in this update. 
In order to simplify the digital video advertising buying and selling process, the Digital Video Committee of the Interactive Advertising Bureau (IAB) has developed these guidelines and best practices for the most common current in-stream ad formats, including: Linear video ads; Non-linear video ads and Companion ads. There are three types of recommendations contained in this document for each ad format: Ad Format guidelines; Common creative submission recommendations and Additional best practices.
The Games and Esports Advertising Framework
In 2021, IAB worked with its members and industry partners from the UK, Europe and US to create a unified advertising framework for gaming and esports. The aim of this framework is to enable further growth of the gaming ad market in a sustainable and efficient way, ensuring that key terms are standardised and that there is shared understanding within the industry. 
The framework can be used by anyone who is currently buying, selling or looking to buy/sell gaming ad inventory. Its primary use will be for brands, agencies and publishers - who may not currently use gaming-related terms every day - but will increasingly need to communicate with one another as the gaming ad industry grows and becomes a more important part of their businesses. The framework is numerically coded and split into 'user' and 'viewer' categories, then via sub-categories. This enables you to quickly scan sub-category headings to identify terms that you are looking for. If you're brand new to the gaming space, it may be useful to read through the entire framework to understand what options, categories and capabilities are available. If you have experience of the gaming ad market, specific terms are defined here which have been agreed upon to become common language for the space.
IAB Tech Lab - Technical Standards
IAB Tech Lab produces global technical standards and solutions to build and support a healthy and sustainable digital media and advertising industry.
Their key areas of focus are:
Creating a portfolio of technical standards to balance consumer privacy and addressability through our work related to identity

Developing technical standards that are needed to accelerate the ongoing growth of Advanced TV

Advancing and producing technical standards to combat ad fraud, supply chain transparency, and security
Here you can find their full suite of digital ad standards, initiatives and products mapped to their area of focus.
This guide to attention in digital marketing has been developed by experts from IAB Europe's Brand Advertising Committee as both an introduction to the topic and as a means of sparking wider industry debate around how attention measurement should develop over the next few years.
Still a nascent field, this guide provides an overview of what attention is in digital advertising and why attention measurement is gaining interest now. The guide also reports a suggested framework for measuring attention and outlines implementation best practices, as well as case studies from real-world deployments of attention measurement tools.
In short, this guide attempts to answer key questions brands are currently asking about attention measurement including:
Why is attention important?

What tools are available to measure attention?

What are the use cases for these tools?

How can I best integrate attention into my digital advertising campaigns?
A big thank you to our contributors for helping with this Guide:
Sebastiano Cappa, Managing Director, Outbrain & Board of Directors, IAB Italy

Rob Gedge, Global Solutions and Innovation Manager, Xaxis

Alison Hawkins, Integrated Solutions Director, Northern Europe, DoubleVerify

Emmanuel Josserand, Sr Dir. Brand, Agency and Industry Relations, FreeWheel (Comcast)

Andy Brown, CEO, The Attention Council

Harpreet Kallah, Senior Marketing Manager EMEA, PubMatic

Luca Masiello, Advertiser Partnerships, Northern Europe, Microsoft

Ekaterina Vagner, Sr. Regional Marketing Manager, EMEA, Verve Group

Gabriele Vileikyte, Product Manager, Eskimi

Justin Adler, Director of Product Strategy - Quality and Compliance, Mediamath

Phil Sumner, VP Research Operations, Teads

Boriana Velikova, Executive Director, IAB Bulgaria

Juha Halmesvaara, Head of Strategy & Insight, Dentsu Finland, representing IAB Finland

Duncan Southgate, Senior Director, Creative and Media Solutions - Insights Division, Kantar

Luis Falcao, Director of Operations, IAB Portugal

Simon Thomas, Global Director - Audiences Research and Media Investment Management, GroupM

Silvia Gorra, VP Marketing EMEA, VidMob

Louis Bocket, Lead, Product Marketing, Scibids

Jacques Cazin, Senior Advisor, Viznet & Vice Chair of IAB Europe's Brand Advertising Committee 

Kay Schneider, SVP Global Product and Business Development, ShowHeroes Group

Elizabeth Lane, Head of Research Measurement, IAB UK
Download below:
Looking for simple explanations on different industry topics, challenges and emerging trends from those most in the know? 
'IAB Europe Explains' video series brings together industry experts from across our membership to provide overviews and explanations that will help you make sense of the latest topics and trends in our ever evolving and changing ecosystem. 
From the latest Economic Outlook to Retail Media, Sustainability, Disinformation and more, find out everything you need to know in our video series below: 
The videos are between 5 to 15 minutes long, so sit back, grab a coffee and become an industry expert in no time.
Sustainability is now a key focus for the digital advertising industry. Last year, it was estimated that a typical ad campaign emitted around 5.4 tons of CO2, with a programmatic ad impression producing around one gram of Co2 emissions. When the number of ad impressions transacted on a regular basis multiplies over time, it is easy to see how this has become an imperative problem for the industry. 
In order to gain insight into how the digital advertising industry is tackling sustainability and what measures individual companies have in place, IAB Europe's Sustainability Standards Committee developed the State of Readiness – Sustainability in Digital Advertising survey. The survey attracted 256 respondents from across the digital advertising ecosystem with the vast majority coming from Ad Tech, Agency, and Publisher businesses, as well as Advertisers. 
Key Findings:
55% of respondents believe that their company has started or made significant progress on its journey towards CO2e reduction. However, 18% have not yet started or thought about it yet.

In terms of what those companies are doing, 50% have done or are doing a sustainability audit, 46% have a dedicated sustainability lead and 46% have created a checklist.

When asked what the top three challenges were for businesses, sustainability is one of the top 3 challenges, ranking just below cookieless targeting and measurement.

The measurement of CO2e was cited as the top action needed to drive CO2e reduction in digital advertising (35% of respondents cited it as the most important focus), closely followed by the creation of consistent standards (33%) and providing tools and solutions that can reduce the CO2 emissions produced by digital ads today (25%). 

51% of respondents stated that their companies currently do not measure the emissions produced by the delivery of digital ads. 
Download the full report below
Find the supporting infographic here
This one sheet provides a handy summary of the key opportunities, current challenges & solutions and measurement considerations for In-Game Advertising. For more information please see IAB Europe's latest Guide to In-Gaming.
The worlds of TV and Digital have been coming closer together for some time. With the rapid adoption of smart TV, streaming apps and devices the convergence is accelerating at a dizzying pace, radically transforming the media landscape. There has been rapid interest from broadcasters and buyers alike in finding new ways to enable more programmatic execution of advanced TV.
IAB Europe's Buyers Guide to CTV was originally written by experts from the Brand Advertising Committee in 2020 to help planners and buyers of media, across both linear and digital backgrounds, navigate the opportunities that this new living room platform creates for marketers. Since the CTV landscape in Europe continues to evolve, the Committee has provided updates to the Guide to ensure it continues to provide clarity to the often confusing advanced TV market and align all industry players on clear and concise pan-European definitions. It looks at the overall European CTV landscape providing local market data. It also offers some key considerations and best practices to ensure that advanced TV environments are being optimised.
To bring further clarity to the Connected TV landscape, IAB Europe has also updated its list of CTV definitions. In order to ensure this clarity is not blurred across borders, IAB Europe has aligned with IAB UK on these definitions. 
Thank you to all contributors who helped us to create and share this useful guide.
Download the updated Guide and Definitions below!
On 25th and 26th May 2022, IAB Europe hosted its flagship annual event in Madrid!
We finally got the chance to bring leaders from across the digital advertising and marketing ecosystem together! Thanks to the support of our sponsors and media partners, and the wonderful team at IAB Spain, we enjoyed two days of keynote speeches, panel discussions and networking under the central theme of 'Driving the Next Decade'. 
You can find the presentations and recordings for each of the sessions below:
Day One (25th May) 
European Digital Ad Spend – All the Latest AdEx Benchmark Study Insights
We started, as we always do, with a keynote presentation from IAB Europe's Chief Economist, Daniel Knapp around the latest AdEx Benchmark Study results.
IAB Europe's AdEx Benchmark report is the definitive guide to the state of the European digital advertising market. Daniel Knapp unpacked the channels and formats that contributed to the digital advertising market value in 2021. Daniel was then joined by Charlotte Bricard, Editorial Director, and Lisa Humphreys, COO, GroupM for an in-depth fireside chat on the results.
The Workday Consumer Has Logged in with Asha Dinesh, Senior Consultant at Forrester EMEA Consulting Group
Next up, Asha Dinesh, Senior Consultant at Forrester EMEA Consulting Group took to the stage to deliver her keynote presentation.
In the anywhere-work world, the boundaries between employees' work and personal lives have blurred, with many people switching between employee mode and consumer mode during work hours. This collision of work and personal life has led to the rise of the Workday Consumer, and brands have an opportunity to capitalise on this. They must update their persona-design assumptions and rethink their online targeting strategies to attract, convert, and retain the Workday Consumer and other emerging personas. Asha's talked about this and other key findings from a global study conducted by Forrester Consulting on behalf of Microsoft Advertising.
Keynote Presentation with Thomas Servatius, Co-CEO, MD Platform & Technology, Smartclip – AdTech Built for Europe's Largest Broadcaster Group
After a quick lunch break, Thomas Servatius joined us to deliver his keynote presentation.
RTL Group has decided to pursue it's own, fully controlled adtech approach. Thomas explained the rationale for this decision and gave an overview of the current key initiatives.
The Evolving Retail Media Opportunity in Europe and How to Tap into it
The afternoon continued with some Retail Media Introductory comments from Daniel Knapp, Chief Economist at IAB Europe, which was closely followed by a panel discussion around The Evolving Retail Media Opportunity in Europe and How to Tap into it.
Keynote Presentation – The Metaverse: Building for the Future with Carrie Timms, Director, Global Business Marketing EMEA at Meta
What is the metaverse? What marketing opportunities does the metaverse offer today and tomorrow? In our penultimate presentation, Carrie Timms explored how the metaverse will help brands tell more immersive stories, create more meaningful connections with people, and drive business results. She shared Meta's latest thinking on the next major technological shift, and what it means for you.
Keynote Presentation with Anastasiya Baydachenko, CEO, IAB Ukraine – The New Role of Industry Associations During Crisis
And finally, we had our closing keynote from Anastasiya Baydachenko, CEO, IAB Ukraine – The New Role of Industry Associations During Crisis. This incredible keynote can be watched here.
For those would like to help, IAB Europe has created a document, intended to help IAB Europe members, including European IABs, and the members of European IABs, to identify actions they can take to support our colleagues in Ukraine and the people of Ukraine. Find the document here.
Day two (26th May)
Open for Business: The Value of the Premium Publisher Business Model in Digital Advertising –  Keynote presentation with Anthony Crocker, Head of Commercial Success, Digital Innovation, The Telegraph
We opened with an engaging keynote presentation from Anthony Crocker, Head of Commercial Success, Digital Innovation, The Telegraph, who talked all about the role advertising plays in a subscription-first strategy.
With the impending deprecation of the third-party cookie, he looked into the value of first-party data and the part it plays in future-proofing advertising delivery, how premium publisher insights can encourage advertising investment in quality journalism and shared the key success metrics in a premium publisher environment that you need to know today.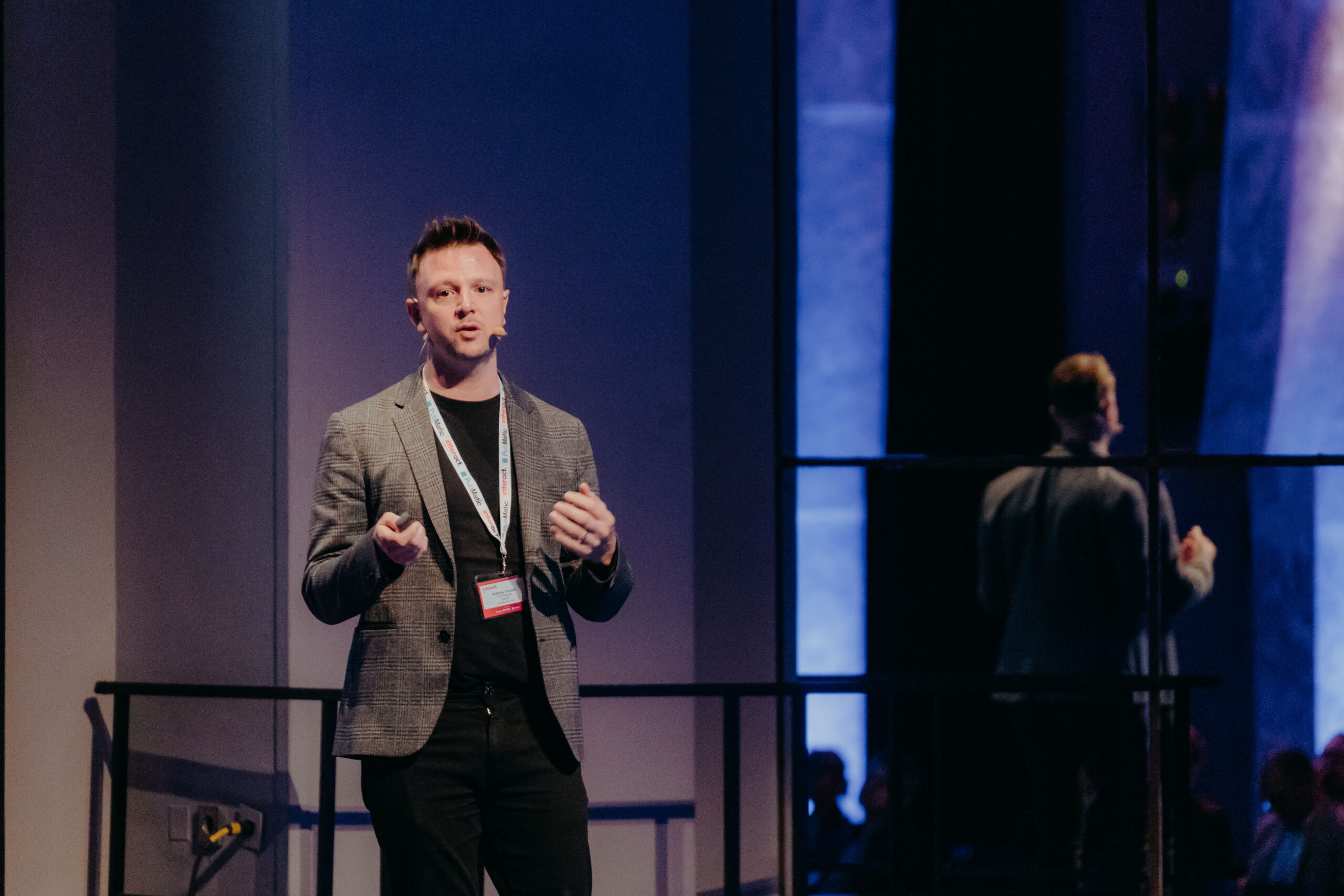 Connecting the Dots in a Digital Age: Reboot, Reconnect and Re-engage, the AI way – Keynote Presentation with Artur Semionov, Director of Product & Innovation at Xaxis EMEA
The digital advertising landscape is still very much a fragmented ecosystem, with new platforms, channels, and wall gardens. To deliver outstanding outcomes/performance you have to be the best at connecting the dots: between platforms, between channels, between media and creative…it can be a daunting task. What is the best way for brands to deliver an impactful customer journey, and how can AI help transform performance metrics to a higher quality value intrinsic to the planning stage?
In this session with Artur Semionov, Director of Product & Innovation at Xaxis EMEA, will reboot your thinking of AI.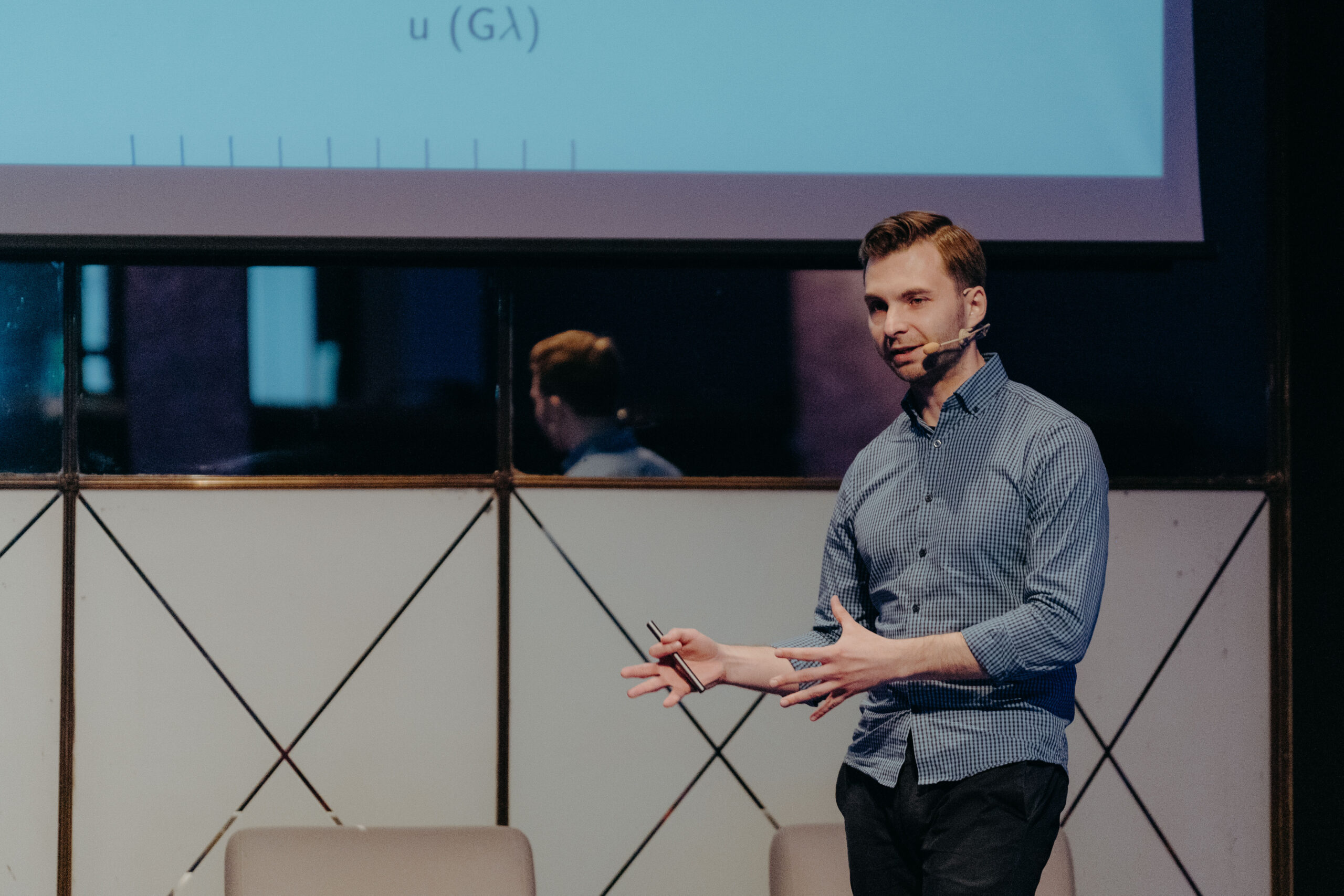 Building the Next Generation of Personal Data Platforms – Keynote presentation with Roberto González, Senior Researcher and Data Scientist at NEC Laboratories –
In this session, Roberto walked us through EasyPIMS: A privacy preserving data platform.
EasyPIMS is an experimental platform that allows any citizen using the Internet to obtain benefits (prizes, sweepstakes) by sharing their personal data in a transparent and privacy-friendly way. It connects companies and organisations that need data with people who want to give their data in exchange for prizes.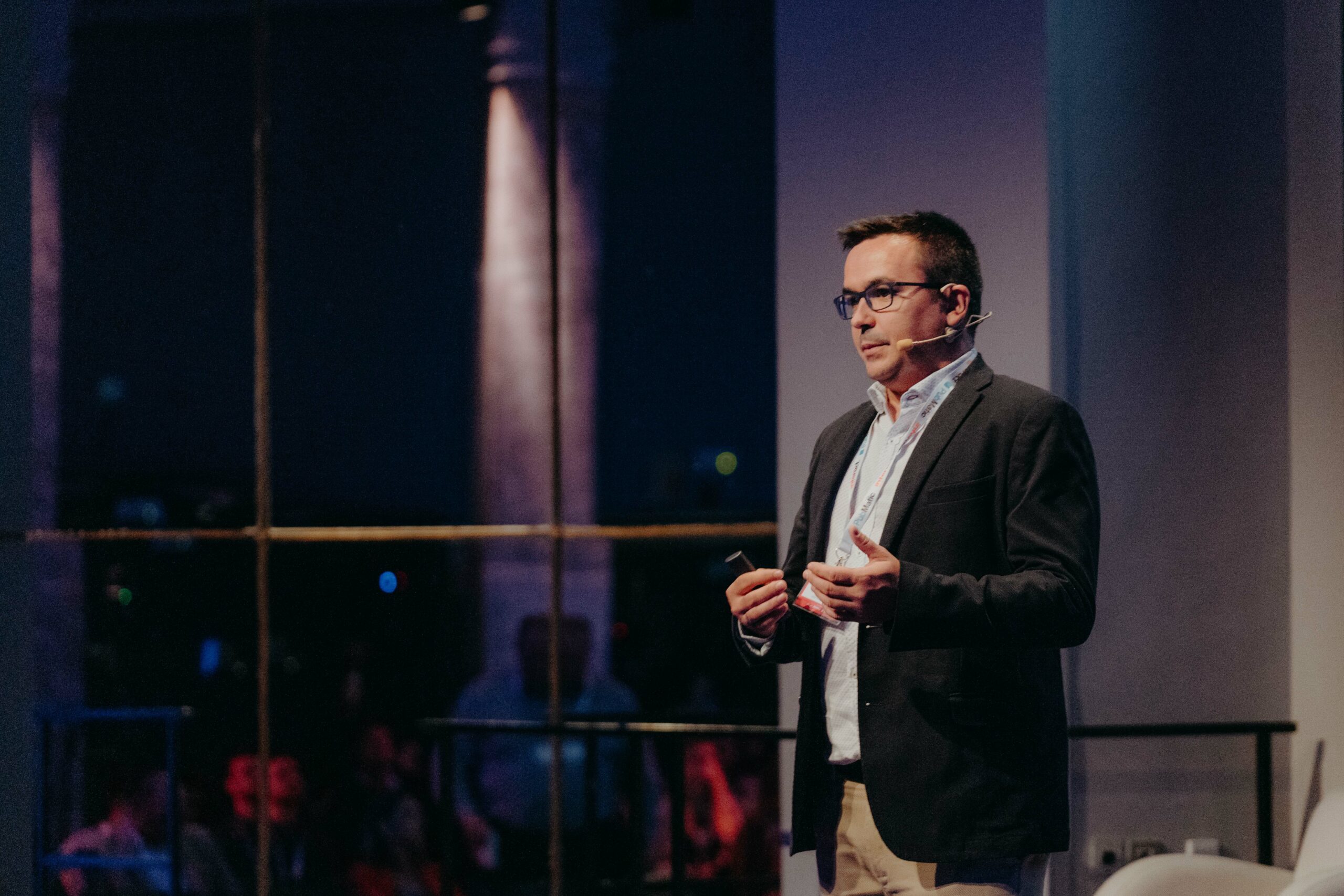 Introduction to Sustainability
Partnerships Director at SeenThis & Programmatic Advisor at IAB Europe, Andrew Hayward-Wright, gives us an insightful introduction to sustainability. A topic we cannot and will not avoid.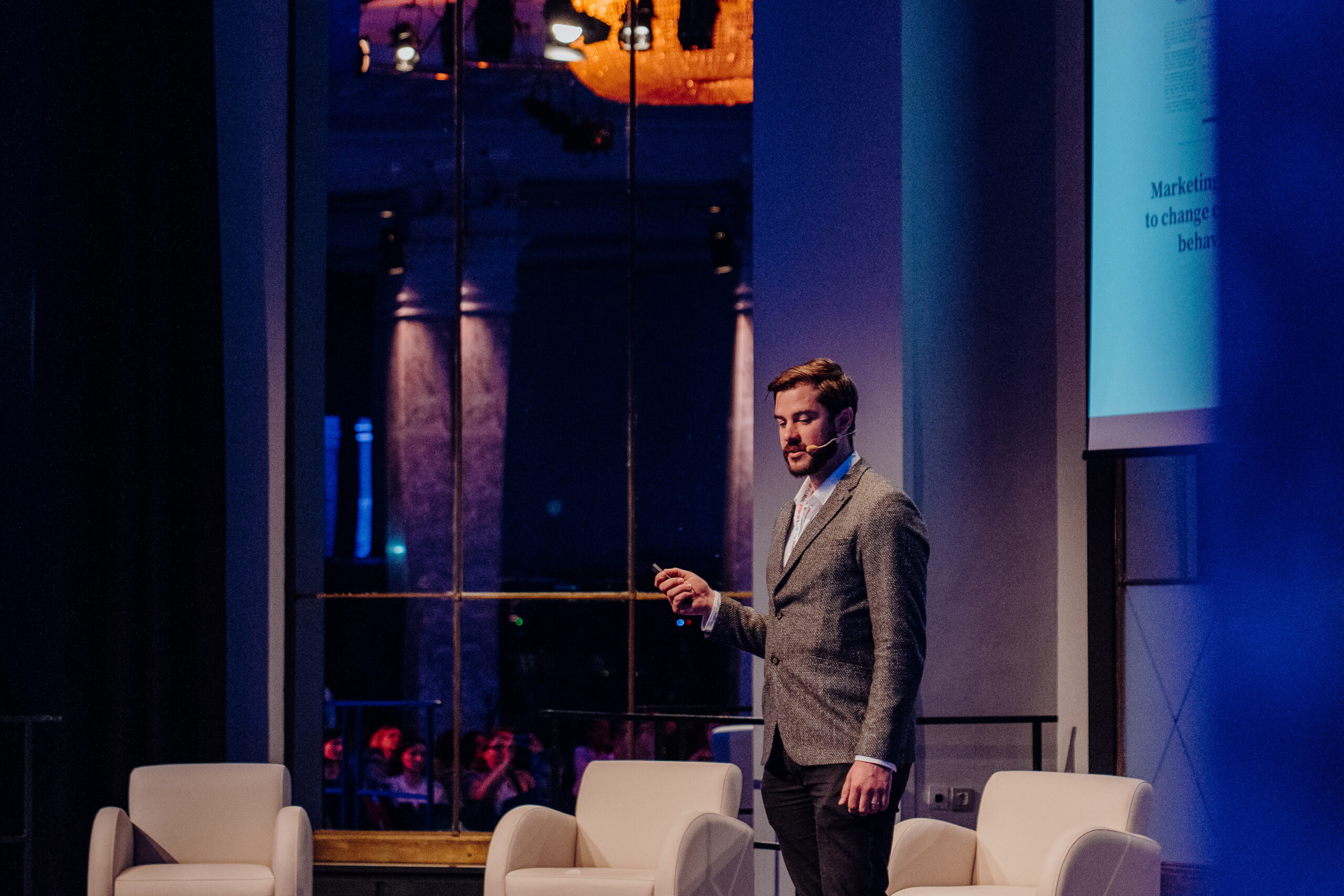 This Guide has been developed by experts from IAB Europe's Programmatic Trading Committee (PTC) to prepare brands, agencies, publishers and tech intermediaries for the much-anticipated post third-party cookie advertising ecosystem. The first edition was released in May 2020. The second edition was released in February 2021. 
This updated edition of the guide was released in March 2022. It povides brands, agencies, publishers, and tech intermediaries with all the information we need to know today to prepare for the impending post-third-party cookie era.
The updated edition of the guide provides the latest insights into the many alternative solutions that are being developed to replace third-party cookies when they are depleted in 2023, including context, identity, the use of telco data, and the Google Topics initiative, and expands into new challenge areas to answer questions around measurement and attribution.
Overall, the extensive Guide provides a comprehensive and complete deep-dive into the following key themes:
The three main contributing factors to the depletion of third-party cookies

The impact on stakeholder usage of proprietary platforms

The impact on measurement and ad verification

A detailed overview of the current non third-party post-cookie solutions

Information on how stakeholders can contribute to the ongoing development of these solutions
This guide will continue to be updated to reflect the changes and developments within the industry.
Thank you to the following people who contributed to the Guide:
Alex Berger, Senior Marketing Director, Buy-Side Products, Adform
Xara McDonald, Solutions Engineer, Amobee
David Goddard, Vice President Business Development, DoubleVerify
Emmanuel Josserand, Sr Dir. Brand, Agency and Industry Relations, Freewheel

Ben Geach,

Consulting Lead, gTech Professional Services,

Google
Jamie Penkethman, Identity Prodct marketing, Index Exchange
Elżbieta Kondzioła, Online Sales Director, LOVEMEDIA representing IAB Poland
Łukasz Włodarczyk, VP of Programmatic Ecoystsem Growth & Innovation, RTB House, representing IAB Poland
Ines Talavera de la Esperanza, Public Policy Officer, IAB Europe
Ryan Afshar, Head of Publishers, UK, LiveRamp
Tim Geenen, Managing Director, Addressibility Europe, LiveRamp
Garrett McGrath, Senior Vice-President, product Management, Magnite
Ferdinand David, VP, Product Policy & Compliance Lead,  MediaMath

James Kerr,

Regional Counsel and Data Protection Officer, EMEA and APAC,

MediaMath
Tanya Field, Co-Founder & CPO, Novatiq

Rémi Lemonnier

, Co-Founder & President, Scibids
Patrick Jähnichen, Global Director Product, Data and Machine learning, ShowHeroes Group
Zuzanna Zarebinska, Strategy Analyst, Yieldbird
Florian Lichtwald, Managing Director, Chief Business Officer, Zeotap
The AdEx Benchmark report is the definitive guide to advertising expenditure in Europe covering 28 markets. Following on from the release of the study highlights in May, this full report details the formats and channels that contributed to digital advertising's annual growth of 6.3 percent in 2020, culminating in a market value of €69bn.
Measured against the severity of the COVID-19 outbreak and the subsequent economic deterioration, only three markets recorded a decline in investment for 2020. Even some of the largest markets like Italy, France, and The UK posted solid performances. Digital now commands more than 50% of all media ad spend in 13 out of 28 markets included in this study. 
Read the press release here.
Download the 2020 AdEx Full Report here