7th June | Register Here
In times of war, the civilised world's support is critically important to Ukraine. The digital advertising industry has no geographical boundaries, it has to ensure a viable regime even during martial law, serving customers around the world, paying taxes, and supporting jobs. For the vast majority of economies, military action equals the greatest business risk, forcing the termination of contracts. However, isn't it time to reconsider this approach? Why does hybrid war force us to transform the form of cooperation, and not terminate it? How can the global ad tech community help Ukraine now? Join this webinar, streaming live from Kyiv as a panel of experts discuss these important questions and more. 
29th of June | 15:00 CET - Register Here
Media is fragmented and it's hard to know what works across different platforms and formats when trying to reach your target audience.
Fortunately, AI-powered technologies can help bridge creative intuition and data for better-performing ads. In this webinar, Vidmob will outline how you can use AI to augment your creative decisions by translating performance ad data into actionable data that positively impact your bottom line.
Join Jeremiah Zinger, Senior Partner Manager at VidMob as he presents how to use AI to your marketing advantage. He will be followed by Anthony Lamy, VP EMEA Client Partnerships for a fireside chat with an exclusive partner to discuss how they are taking advantage of AI to turbocharge their creativity and performance.
Key Takeaways:
How to systematically unlock the Anatomy of an ad thanks to AI technology to inform creative making decisions.

Why creative analytics is more than just measuring clicks.

Understanding how the impact of signal loss will make it increasingly important to develop ads with creative data.
7th June | – Register here - In-person: 8:30am BST / Live stream: 9:25am BST
Results, ROI and bang for your buck… Today is all about how you set yourself up for the best outcomes from your ad investment, which comes down to how you protect it, measure it, track it and optimise it.
Join in-person or virtually for Campaign's exclusive event, in partnership with DoubleVerify, to explore the next frontier in digital marketing and address questions around attention metrics and verification such as:
How can better media quality and verification drive performance and ROI? 

How can attention inform campaign performance and drive business outcomes? 

What are the main challenges and opportunities in the European Connected TV space?
The conversation will feature two cross-industry expert panels including our own CMO Helen Mussard and two inspiring keynotes. 
Venue address: RSA House, 8 John Adam Street, London WC2N 6EZ
To find out more click here
9th & 10th May | – Register here
On May 9 and 10, 2023, Hamburg will once again welcome movers and shakers from across the digital and marketing space for the OMR Festival. Attendees can expect an eventful two days of keynotes by key industry actors and international stars on multiple stages, Masterclasses, Side Events, Guided Tours, Expo Halls and concerts at the Festival grounds and all across the Hanseatic City of Hamburg
To find out more click here
30th & 31st May | – Register here
This year's theme of IAB Forum is:
2023 says: Call! What strategy for "interesting times"?
Join IAB Poland in Warsaw for their two day event looking at what strategy is best to face the newly changed climate. Click here for more information. 
Recent years have seen waves of events causing significant changes in the world. Living and working in the new normal has become a challenge — but certainly not the last we'll have to face in the near future. The perspective of economic recession and growing unemployment, the cost of operations or the low consumption rate are just some of the factors that affect business and the industry in general. The war taking place right next door, so to speak, is an additional concern.
This is yet another test for the marketing, communications, creative industries as well as for the creators of tools for the digital world. We've learned to cope with change and transformation on steroids. The industry's growth has accelerated, digital spending has surpassed TV, and hybrid work has opened up a range of new opportunities.
In 2023, let's say it out loud: Call! We'll see if we have become resilient enough in the areas of business, strategy, technology, media, interpersonal relations in recent years — and if we are managing this energy the right way. We'll talk honestly about what has turned out to be a typical hype or a catchy buzzword, and what has actually brought long-term change, had a positive impact on business, and what helps the online industry grow. About what we think will work in these "interesting times".
This is all the more important because we all ask ourselves the same questions: Which strategies work in business? Which areas are the foundation of today's development? Do we keep business alive or strive for growth? Who bears the cost of change? Is the industry ready? Has digital reached maturity yet? Is the marketer mature enough to cope with the dynamics of change? 
Should we increase marketing activity? Should we focus on survival or development? Should we nurture loyalty or perhaps actively look for prospects? Which online channels make the industry grow? How to optimise media spending? Do we go back to our roots or experiment? 
Is omnichannel harmful or helpful? How do you keep activities and operations consistent? What approach to communication works? What should we convey in communication? Can we speak of a return to classic marketing strategies and digital fatigue? TV reinvented? Can everything be moved to the online world? 
How do you fight for attention in the digital environment? How to maintain brand authenticity? How to address the changing expectations of customers? What is the condition of democracy in society? Can we speak of stratification of society or an emergence of new social classes? How do we make marketing sustainable? 
Is the pressure to grow without increasing consumption real? Is ESG a choice or a must? How big is the scale of greenwashing in the industry? Are the existing technological solutions appropriate to the changes taking place? What do we need from technology? Automation or "carbon-based" assets? What about industry security in the new era?
Who is the leader for "interesting times"? Relationship versus loyalty. Can we speak of an employee's market in the industry? Work quality — at home versus in the office. A loyal employee — meaning? Employer forcing employees to work from the office or one with a flexible approach? Team relationships built only online or rather in person? How to address the issue of employee well-being?
We would like you to provide us with a submission addressing one of the following seven areas of the marketing industry. Let's take a closer look at the commonly used or ready-to-use strategies for functioning in "interesting times". Let's bust the myths and focus on what really works. Let's show what drives the marketing (online?) industry and its creators and let's consider the direction in which it will evolve.
Thursday 20th April| 16:00 CET  – Register here
An overview of the changes to the TCF technical specifications between v2.0 & v2.2. This session is to help CMPs and Vendors navigate the different technical resources.
Speakers
Heinz Baumann,

Product & Engineering consultant,

IAB Europe

Julien Delhommeau, Staff System Architect, Microsoft

Rowena Lam, Sr Director of Product, Privacy and Data, IAB Techlab

Ninon Vagner, Privacy Director, IAB Europe
Thursday 20th April| 15:00 CET  – Register here
An overview of the main differences in policies between v2.0 & v2.2. This session is for all TCF stakeholders.
Speakers
Christoph Zippel, Senior Legal Counsel, RTL

Elena Turtureanu, VP Legal and Privacy, Adform

Jan Winkler, CEO, Consentmanager

Peter Craddock, Partner, Keller and Heckman LLP
Thursday 27th April | – Register here
From Connected TV to streaming apps on mobile devices, the TV industry is thinking about how to manage and deliver Video Everywhere, across every channel. Join IAB Tech Lab in London on April 27th for their second event of the Advanced TV: Binge Series. They'll focus on topics such as modernising standards like OpenRTB to support new video use cases like Ad Pods and Ad Break Management, Server Side Ad Insertion (SSAI), and viewability across ALL screens.
The 'Binge' Series of events will bring experts from the TV, digital video, and measurement industries to showcase and debate the current solutions in use and the technologies that promise the future of television interoperability. 
They will discuss TV across different delivery channels like AVOD, FAST, MVPD, Addressable Linear, and Broadcast over CTV and other devices, and discuss how buyers can streamline interoperability and reconciliation across all of these. 
Attendees can expect candid and contentious debates on technologies like universal ad ids, reconciliation across screens, and facilitate ways for any advertiser buying video to get the best performance form across their video ad portfolio. It aims to communicate the vision for universal and interoperable buying and selling of Video Everywhere. This event series is in-person, only.
We can also share with you code ' IABEUROPE249' to get a discount on your tickets.
For more information on Video Everywhere: Binge Series – London click the link and to buy your ticket here
Thursday 20th April| 12:00 CET  – Register here
What can today's trending conversations tell us about tomorrow's opportunities? Like all good stories, this one's got layers. Meta's Culture Rising Report distills 20 trends, to help you respond to changing values, needs, and desires in a way that creates relevance, meaning, and growth. 
Claire Davies, Head of Programmes at Meta will present the trends report. She will then be joined by IAB Europe's Chief Economist Daniel Knapp for a fireside chat on the results.
Join us to understand what's shifting, what's sticking, and what's next.
Speakers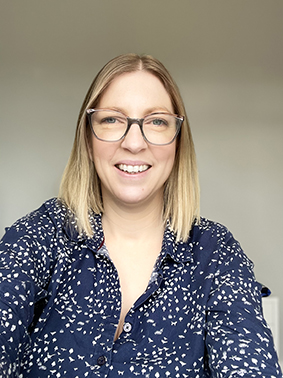 Claire Davies, Head of Programmes, Meta
Claire Davies leads a series of Meta's B2B marketing programmes in EMEA, including insights and thought leadership, via Meta Foresights. The Meta Foresight team tracks the trends and topics that 3.6 billion voices care about. They field studies, conduct surveys and talk to big thinkers both inside and outside Meta, in the hope of understanding what those signals mean for the future.
Claire spent the early part of her career as a broadcast journalist, before switching to digital and working at The Press Association - the UK's national news agency. After PA, Claire joined Google and was responsible for helping to launch Think Insights in the UK. Then she worked as Head of Content at Kantar, where she built a global content team - launching web and social channels in markets including: UK, China, North America and Brazil.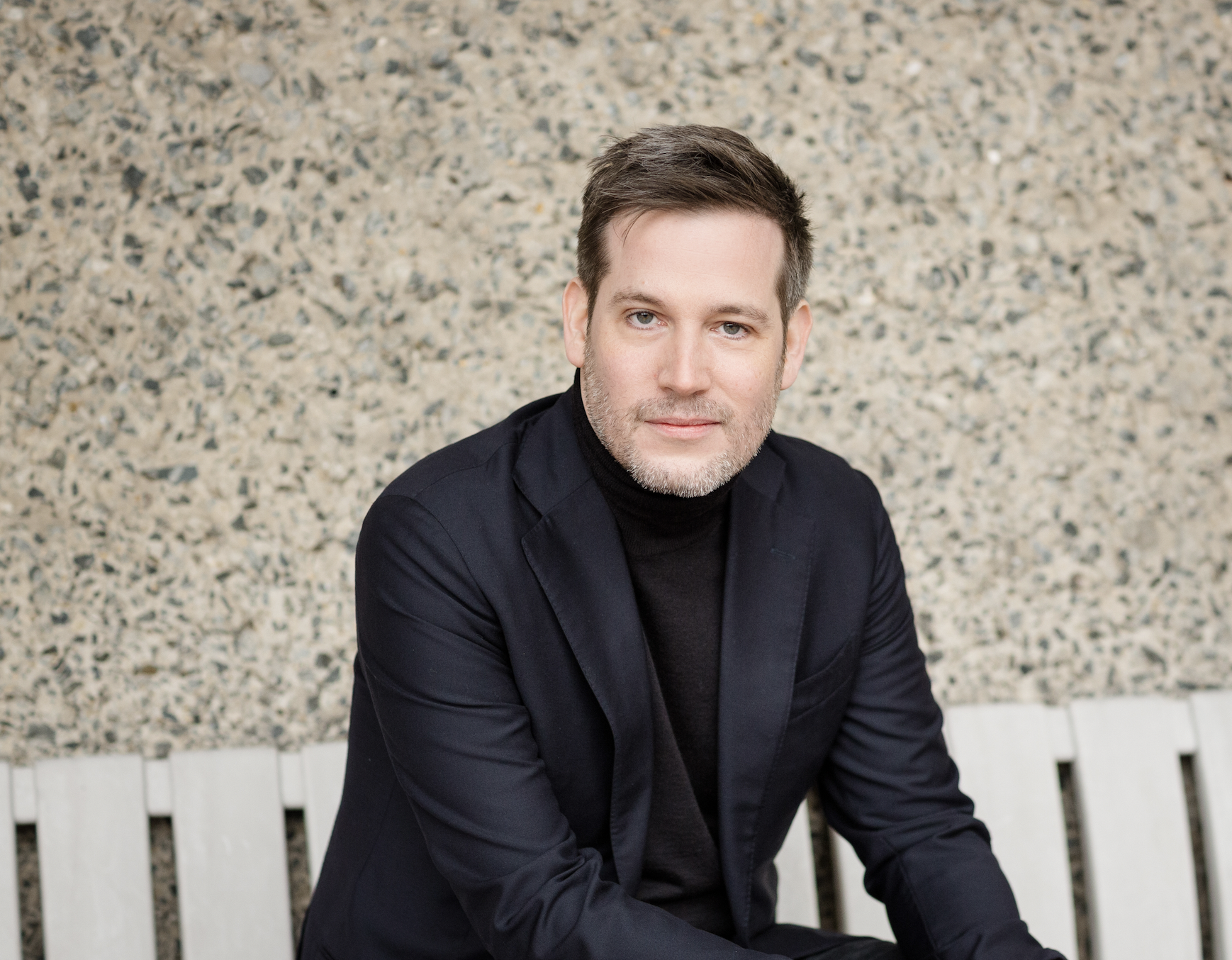 Daniel Knapp, Chief Economist, IAB Europe
Daniel Knapp is an advertising, media and data expert with more than 15 years of international experience. He has served in leadership roles spanning market analysis, strategic advisory, and business intelligence.
Currently, he serves as Chief Economist at IAB Europe, and a partner at Redefine Digital, a data science and strategy boutique that develops tools for media and advertising businesses to get insights from information and data.  Daniel has worked with leading publishers, Fortune 500 brands and regulators to reverse-engineer complex data flows and auction dynamics in the programmatic advertising supply chain.
Join the Programmatic Pioneers Summit on the 25th & 26th May in London - Register Here
The Programmatic Pioneers Summit is Europe's biggest programmatic and digital media event for brands, agencies, publishers and tech companies. 
With 30+ insightful sessions led by 60+ senior programmatic media experts from some of Europe's biggest brands, you'll gain practical insights that address your biggest priorities to help you future-proof your programmatic strategy. 
The Programmatic Pioneers Summit is the only place you can learn from and network with Europe's leading brands and key players to address your biggest programmatic and digital media priorities.  
Programmatic Pioneers Summit 2023 Agenda Themes Include: 
 

Harnessing the power of new DOOH, CTV, Audio, Mobile Video ad opportunities to better reach your audience with the right message at the right time 
For more information about this unmissable event, and to find out how to register, click here
Join DoubleVerify for their Sustainability in Advertising event on the 8th February at 16:00 GMT. 
The way a brand expresses its values is becoming as important as the products it sells. Brand values impact reputation, consumer buying decisions, loyalty, and advocacy – all of which will play a very important role in the anticipated economic downturn. Advertising is one major way a brand manifests its values – aligning where you spend your media dollars with your values, including your social and environmental impact objectives. One of the key areas of concern for brands is sustainability. Increasingly, consumers are putting pressure on brands to eliminate or reduce their carbon footprint, including the emissions generated by their digital advertising. According to a recent Microsoft/Dentsu study:
84% of global consumers are more likely to buy from a company that practices sustainable advertising.

77% of global consumers say in 5 years time they'll only want to spend money with brands practicing green & sustainable advertising.
And consumer concerns about the carbon footprint of digital advertising are warranted. According to Scope3's measurement, the average video/display impression emits 1 gram of CO2 when measuring its complete supply chain – meaning 1M impressions equals a metric tonne of emissions.
In this session, we're bringing together top brands and industry leaders – including our partner Scope3 – to speak about how brands are addressing sustainability and tracking environmental impact of their supply chains. We'll answer such questions as:
How big an issue are carbon emissions in digital advertising?

In what ways are brands able to align their media strategy with their company's values and commitment to environmental impact?

What role does sustainability play in media planning and strategy?

What steps can brands take to measure and reduce their carbon footprint through advertising?
For more information about this unmissable event, and to find out how to register, click here
E-commerce Germany Awards is a unique platform to recognise the excellence, creativity, and achievements of e-commerce companies in the German market. It is primarily designed to serve as a platform for participants to network, share experiences, and integrate. Additionally, the event provides an informal opportunity for clients, competitors, and partners to meet. 
There are two parts to the E-commerce Germany Awards: a contest topped with an award ceremony (gala) and a networking party. The next edition of the event will take place on the 22nd of February 2023 in Berlin. 
There are 12 categories in which e-commerce business owners, service providers, and agencies can submit their entries:
#1 Best Omnichannel Solution

#2 Best Product Content Creation Tool 

#3 Best Sales Generation Tool 

#4 Best Customer Communication Tool

#5 Best Solution for International Expansion

#6 Best Logistics Solution

#7 Best Platform / Shop software

#8 Best Payment Solution

#9 Best Analytics / BI solutions

#10 The Best Agency

#11 Best IT and infrastructural solution

#12 Best innovation / New development in E-commerce
For the entry to be considered, the submitting company needs to be present & active on the German market, contribute to the e-commerce industry in the DACH region, or provide solutions that benefit the sector as a whole.
The competition has two stages: public voting and expert jury (with representatives of brands such as BASF, Google, Bosch, Picnic, Xing, Zalando, Facebook, Mercedes-Benz, Beiersdorf, and Mytheresa) evaluation.
Awarded companies gain additional visibility in their industries, develop brand awareness with potential clients and competitors, motivate their teams, and make their organization the destination for top talent!
The Awards will be held for the sixth time in 2023. Since its inception, the competition has become one of the most prestigious e-commerce events in Germany, attracting countless submissions and entries. Almost 1200 companies have participated in the contest since its launch in 2018! You can be there, too!
Submissions start on the 1st of December, 2022. Promote your brand across the e-commerce industry. Join the E-commerce Germany Awards for an unforgettable night of networking and fun.