8th November 8:30 - 12:00 GMT | Invitation-Only Event 
We will be hosting a networking breakfast and a packed agenda of sessions at Meta's Brock Street office in London to learn about the industry's efforts to promote sustainability across digital advertising and push for further progress.
Together with Meta and supported by Ad Net Zero, we bring you this in-person industry event at a moment that marks the one-year anniversary of our Sustainability Standards Committee. We will spotlight some of the great work being done, and importantly address some of the barriers to further progress with a view to driving more action.
Spaces are limited and reserved for members of IAB Europe's industry committees. For more information on this event and the work of IAB Europe's Sustainability Standards Committee please contact Lauren here - wakefield@iabeurope.eu
Confirmed speakers:



4th & 5th October - Barceolna | Register here
Growth Labs is a conference for people who want to profitably grow their eCommerce business. As competition continues to heat up in the eCommerce space, focusing on strategies that move that needle in terms of efficiency and profitability is how smart advertisers will come out on top.
Join us with Perpetua at Growth Labs where they'll be bringing together some of the industry's leading experts to discuss where you should be focusing your resources and budget to take your advertising to the next level.
Why should you attend Growth Labs?
Expand your network by connecting with other eCommerce professionals and leading industry figures
Build on your industry knowledge by attending exclusive keynote presentations hosted by experts from Amazon, Perpetua and more.
Develop new skills by taking part in practical hands on workshops
Reward yourself by enjoying a range of fun networking events including a welcome reception and a closing party with live entertainment
Our Marketing and Insights Director Marie-Clare will be speaking on the 5th October on 'Retail Media through a European lens' . Retail Media has emerged as a powerful digital advertising tool in recent years, but as with any emerging technology or solution it encounters its fair share of challenges. In this presentation, Marie-Clare will provide an update on the European Retail Media market, shedding light on the existing challenges and opportunities. Additionally, she will dig into the need for standardisation in this space and how the industry can work together to support the future of Retail Media.
Find out more and register here.
Tuesday 29th August | 16:00 CET  – Register here
IAB Europe in collaboration with Google is hosting a webinar on Privacy Sandbox which focuses on how companies can get involved in testing and which tools are available for testing and which allow you to check how prepared you are for the deprecation of 3P cookies.
Chrome started the rollout of the Privacy Sandbox APIs to all Chrome users in July and plans to deprecate 3P cookies in the second half of 2024. With the deadline nearing quickly, this webinar provides a unique opportunity to all companies in the digital industry to learn more about how they get involved in testing and how to best prepare for the future.
Privacy Sandbox Survey
If you're involved in the testing of the Privacy Sandbox APIs, or plan to get involved, please spare 5 minutes of your time to complete our survey here. 
Participants' responses will be aggregated to identify common questions and concerns, and ensure our panelists offer you meaningful support and insights during both upcoming sessions. Individual responses will be kept confidential by IAB Europe. The deadline to participate in this survey is the 29th August.
Wednesday 27th September| 12:00 CET  – Register here
The Great Debate - Trust & Transparency will look at new key areas of the digital advertising industry and how we can build Trust and Transparency into the DNA. This year we will focus on sustainability and how we can use transparency to build trust through the supply chain, AI and how important Trust & Transparency is in this emerging area. We will then look at our annual Brand safety Poll and discuss the current state of Brand Safety before looking at Policy and what's to come. 
Panel 1 - Transparency into Sustainable Digital Advertising Processes - 12:10 - 12:40
Moderator: 
Nicky Spooner

, Senior Director, Agency and Brand Partnerships at PubMatic EMEA, Pubmatic
Speakers: 
Joe Wilson, VP Global Accounts, GroupM Nexus

Luca Masiello, Senior Manager, Advertiser Partnerships, Microsoft

Steffen Hubert, Associate Director & Sustainability Lead, ProsiebenSat.1
Panel 2 - Building Trust in Future Innovations - 12:40 - 13:10
Moderator: 
Speakers: 
David Caragliano, Senior Manager, Government Affairs & Public Policy, Ads Content, Google

Chloe Nicholls, Head of Adtech, IAB UK

Cecile Blanc

, Global Head of Growth, GroupM Nexus

Nate Pinkston, Head of Growth, Retail Media, Microsoft Advertising
Panel 3 - Current Status of Brand Safety  - 13:10 - 13:40 CET
Moderator: 
Speakers: 
Amber Hunsaker

, Senior Product Manager, Triton Digital

Francis Stones, Head of Brand Safety and Industry Relations, Europe and Israel, TikTok

Sarah Bakai,

Head of Safety and Integrity Solutions Marketing, Meta

Alex Thomas, Director Brand Safety & Responsible Investment, GroupM
Tuesday 22nd August| 16:30 CET  – Register here
Explore the latest advancements in the TCF v2.2 User Interface (UI) with Consentmanager, OneTrust and Sourcepoint. Join this webinar for insightful demos and best practices as we look to help you seamlessly transition to the latest version of the TCF. The session will also conclude with an audience Q&A, so there will be plenty of opportunities to ask and clarify any questions you have. 
Speakers: 
Jan Winkler, CEO, Consentmanager

Josephine Fenwicke, Senior Client Services Director, UK, Sourcepoint

Andrea Sorge, Privacy Associate, OneTrust
4th October | – Register here
Join Ecommerce Summit 2023  at the INTERPRED - WTC in Sofia, Bulgaria 
E-commerce is one of the most dynamically developing sectors of the economy.
According to Statista.com, e-retail sales will reach $6.3 trillion this year globally compared to $5.7 trillion in 2022 and $1.33 trillion in 2014. This means that in 10 years, the volume of sales on a global scale increased by nearly 5 times.
According to forecasts, in 2026 online sales worldwide will reach 8.15 trillion dollars, and the leading markets for e-commerce are China, USA, Great Britain, South Korea and Denmark.
In some markets with lower penetration of online commerce, the growth potential is even higher. This makes online operations a must for any trader who aims for long-term development in the sector and expansion in national and international markets.
Mobile commerce, social commerce, chatbots and other applications of artificial intelligence and virtual reality in the sector are increasingly mandatory to ensure growth and to capture market positions.
If you want to learn the latest trends in the field of e-commerce, the eCommerce Annual Summit 2023 is the event where you will see and hear from industry experts with many years of experience in the field.
11th July | 11:30 CET - Register here 
Join Comscore for 'Targeting Gen Z in the UK market', a deep dive into Comscore data around what makes this consumer tick.
Toby Crisp, Vice President Client Insights alongside Ira Xhelili, Senior Sales Director will share new insights on understanding, reaching, and engaging with this audience, live.
Find our more and secure your space here.
11th & 12th October | – Register here
eCom Business Live is the leading global event to accelerate your online business sale with endless opportunities to sell within the eCommerce marketplace. The event is an amazing opportunity to any retail professionals, digital entrepreneurs and online business owners who want to elevate their business to the next level! Taking place on 11th & 12th of October, Messe Frankfurt, Germany will be transformed into an ultimate hub to boost exponential growth of ecommerce sector sales!
They will bring you the latest eCommerce industry trends and strategies in an exciting pivot for every online seller to help you scale your business successfully. Thousands of visitors will learn from world top industry speakers at our seminar sessions about the hottest marketing solutions and much more.
Hear from the below experts and many more:
Chief Digital Officer of L'OReal
President of Ecommerce Europe
Head of Sales of Kaufland
Global Marketing Manager of Zalando
Head of Retail of META
Get ready to discover hidden secrets to rank high online!
At the event you will have a unique opportunity to listen and learn from 150 industry experts, who will share their profound knowledge required to embark on a digital trade endeavour! We are proud to announce that at this unforgettable show you will have an extraordinary chance to attend the speed networking area, to get to know top sector professionals who will unlock juicy 2024 ecommerce insiders and highlights. Not to mention our Business Connection Wall, where you will be able to meet buyers, business owners and key leading brands. Don't miss out on our exclusive Live Innovation Awards to be inspired and listen to speakers from the world's best brands!
Secure your FREE ticket via the website!
10th & 11th October | – Register here
eTail Nordic  is the Event for Heads of eCommerce, Digital & Marketing from the Leading Nordic Retailers and Brands
With Nordic customers being digitally mature and regularly shopping online, retailers and brands must reimagine their digital capabilities to offer shoppers the device agnostic buying experience they now expect across a mix of platforms.
Through inspirational keynotes, small-group interactive learning, networking events and hundreds of peers to connect with, only at eTail Nordic will you discover how leaders from the Nordic's top retailers and brands are:
Optimising omnichannel strategies to transform your customer journeys

Super-charging customer experiences to build loyalty and attract new audiences

Aligning the digital and physical worlds to meet and exceed rising consumer expectations

Leveraging the latest fulfilment tech to revolutionise your post-purchase experience

Embracing digital innovations to deliver hyper-personalised customer experiences
Use IAB Europe's exclusive discount code ETNIABE23 for a discount on your ticket
7th June | Register Here
In times of war, the civilised world's support is critically important to Ukraine. The digital advertising industry has no geographical boundaries, it has to ensure a viable regime even during martial law, serving customers around the world, paying taxes, and supporting jobs. For the vast majority of economies, military action equals the greatest business risk, forcing the termination of contracts. However, isn't it time to reconsider this approach? Why does hybrid war force us to transform the form of cooperation, and not terminate it? How can the global ad tech community help Ukraine now? Join this webinar, streaming live from Kyiv as a panel of experts discuss these important questions and more. 
29th of June | 15:00 CET - Register Here
Media is fragmented and it's hard to know what works across different platforms and formats when trying to reach your target audience.
Fortunately, AI-powered technologies can help bridge creative intuition and data for better-performing ads. In this webinar, Vidmob will outline how you can use AI to augment your creative decisions by translating performance ad data into actionable data that positively impact your bottom line.
Join Jeremiah Zinger, Senior Partner Manager at VidMob as he presents how to use AI to your marketing advantage. He will be followed by Anthony Lamy, VP EMEA Client Partnerships for a fireside chat with an exclusive partner to discuss how they are taking advantage of AI to turbocharge their creativity and performance.
Key Takeaways:
How to systematically unlock the Anatomy of an ad thanks to AI technology to inform creative making decisions.

Why creative analytics is more than just measuring clicks.

Understanding how the impact of signal loss will make it increasingly important to develop ads with creative data.
Speakers: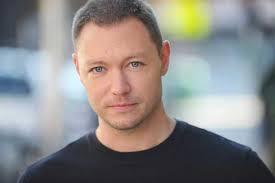 Jeremiah Zinger, Senior Partner Manager Senior Partner Manager, Vidmob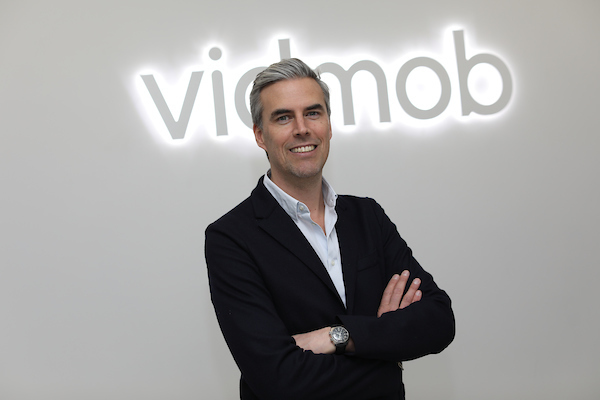 Anthony Lamy, VP EMEA Client Partnerships, Vidmob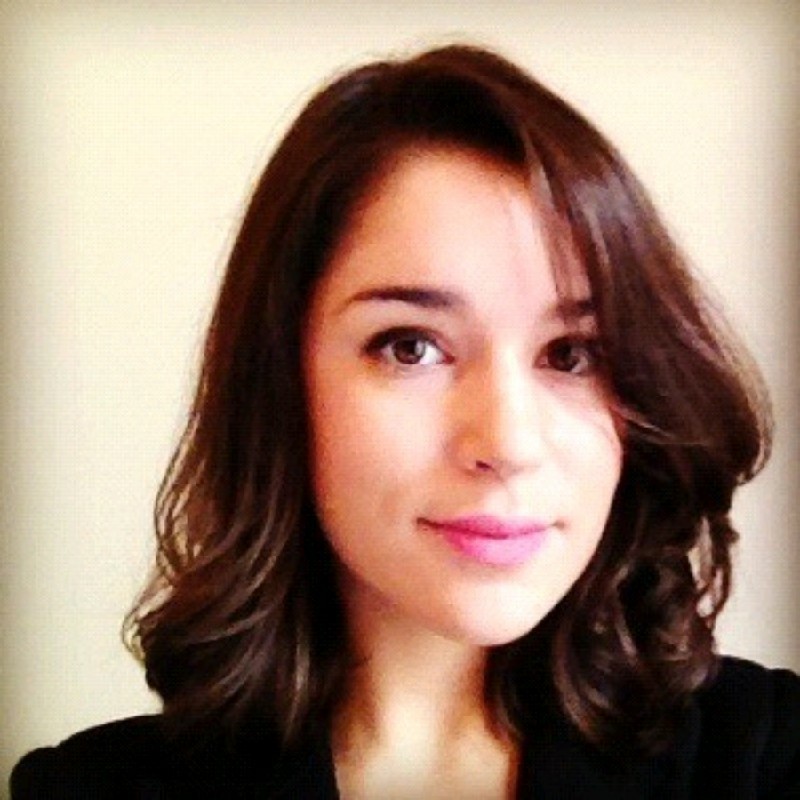 Jennifer Haie, Client Partner, Vidmob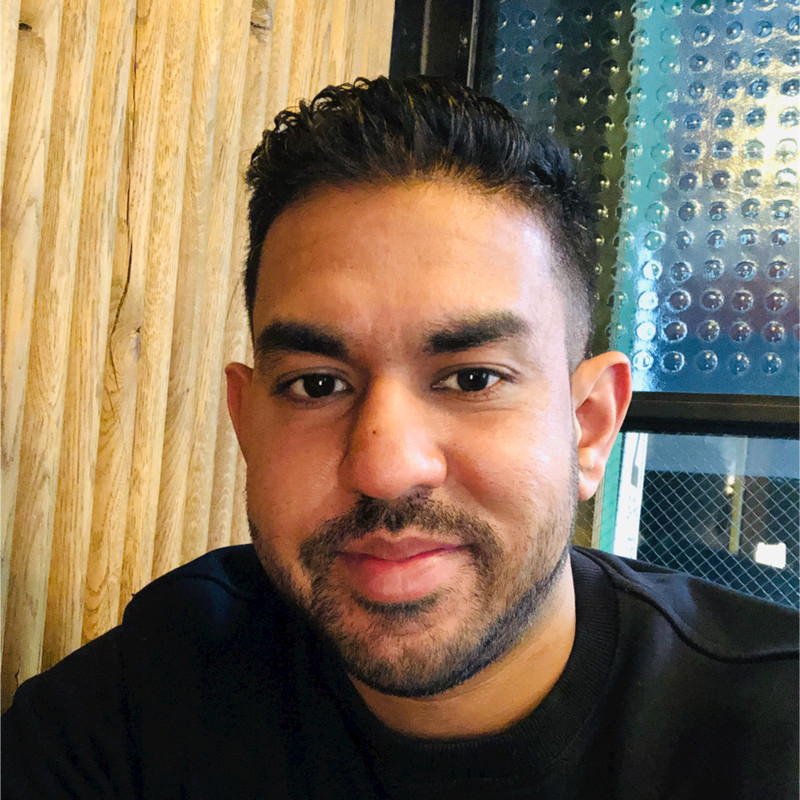 Andrew Jude Rajanathan, Media & ROI Lead, EMEA at Johnson&Johnson
7th June | – Register here - In-person: 8:30am BST / Live stream: 9:25am BST
Results, ROI and bang for your buck… Today is all about how you set yourself up for the best outcomes from your ad investment, which comes down to how you protect it, measure it, track it and optimise it.
Join in-person or virtually for Campaign's exclusive event, in partnership with DoubleVerify, to explore the next frontier in digital marketing and address questions around attention metrics and verification such as:
How can better media quality and verification drive performance and ROI? 

How can attention inform campaign performance and drive business outcomes? 

What are the main challenges and opportunities in the European Connected TV space?
The conversation will feature two cross-industry expert panels including our own CMO Helen Mussard and two inspiring keynotes. 
Venue address: RSA House, 8 John Adam Street, London WC2N 6EZ
To find out more click here