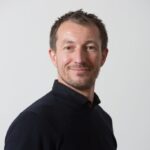 In this week's member guest blog post we caught up with Emmanuel Josserand, Sr Dir. Brand, Agency and Industry Relations, at FreeWheel. In this insightful piece Emmanuel looks at audience viewing habits in an ever-changing environment, reflecting on FreeWheel's new report. 
For more on the findings from FreeWheel's Video Marketplace Report keep reading.
As consumers' viewing habits shifted with the escalating costs of streaming video, publishers had to adjust to creating a new age of premium video, with ad-supported video on demand (AVOD) platforms growing to complement subscription video on demand (SVOD).
This has resulted in a hybrid approach where the lines between SVOD and AVOD are blurring. 
HVOD or Hybrid video on demand describes video on demand platforms that have a mix of offers – usually including a discounted subscription tier that contains ad-supported content as well as paid/free offers, with/ without subscription fees.
As subscription services move toward advertising options, premium video publishers must craft optimal viewer experiences across devices and content types. 
Our latest Video Marketplace Report (VMR) for the first half of 2023, explores the digital video advertising landscape for the US and EUR*, looking into audience viewing habits, current distribution of ad views by platform and devices, as well as updates on programmatic adoption. 
Key highlights: 
- Hybrid video on demand (HVOD) services are becoming more prevalent as subscription premium video platforms embrace ad-supported tiers. 
- Ad view growth has increased at a healthy rate in both the United States (6%) and Europe (15%), despite a period of industry-wide change and economic uncertainty.  
- Optimising the viewer experience is increasing in necessity as audiences are inundated with choices for watching ad-supported premium video content.  
Despite continued economic caution among marketers, ad view growth on premium video remained healthy in both the U.S. and Europe in the first half of 2023, with 6% and 15% growth respectively. There continues to be significant regional differences in viewing habits. Large screen viewing through Connected TV (CTV) and set-top-box (STB) platforms make up 80% of ad views in the U.S., while in Europe, audiences split their time between large (53%) versus small screens (47%).  
In the U.S., there is an 80% increase in ad placements that utilise audience targeting, part of a trend towards refining the viewer experience through a push for relevancy in the ads served to individual viewers. Whereas in Europe, due to stringent data regulations (such as GDPR) and less data fluidity, targeting is primarily based on demographics.  
U.S. ad views are evenly split across live and video-on-demand (VOD); in Europe — where free ad-supported streaming television (FAST) adoption is slower and linear remains strong — audiences are largely accessing video on demand (80%) to watch long-form content. The Live opportunity has not yet been realised, accounting for only 18% of ad views.
With available inventory increasing, particularly with the proliferation of HVOD services, optimising the consumer viewing experience is becoming a critical consideration for media companies now more than ever. 
Additionally, while programmatic is growing steadily in the U.S. representing 35% of premium video transactions, in Europe programmatic stands at 19% of transactions, half of them being guaranteed. 
The data set used for this VMR report is one of the largest available on the usage and monetisation of professional, rights-managed ad supported video content worldwide and is based on aggregated advertising data collected through the FreeWheel platform. This edition of the VMR, explores video advertising trends for the first half of 2023 (1H 2023) in the U.S. and Europe*. 
*European countries included: Belgium, France, Germany, Italy, Netherlands, Nordics countries, Spain and the United Kingdom  
Today, IAB Europe published a summary of the solution approach for supply chain standards which has been created to help online platforms meet supplementary advertising transparency requirements imposed on them by the EU's Digital Services Act (DSA).   
Under the DSA, online platforms must provide users with certain information about every ad carried on their sites or apps. The information must be available for each ad. IAB Europe's DSA Ads Transparency Taskforce has developed a specification for an industry solution to enable the collection and delivery, and facilitate user-facing disclosures, of the required information. The document we are now sharing is a summary of product requirements and solutions, explaining how the standardised protocol will work and what different participants in the ecosystem will need to do to help responsible parties comply with these new DSA transparency requirements.
The protocol is a complete solution in that it provides the minimum elements necessary to facilitate communication between parties of the information necessary to make DSA-compliant disclosures. Implementers will then have the flexibility to render the DSA Transparency to end-users using their own preferred methods. Our protocol leverages existing mechanisms already in place in the supply chain, including the OpenRTB bid request/response. This is not a self-regulatory program
While not all content publishers meet the definition of online platform under the DSA, there are many, diverse, ad-supported content providers that do. 
The DSA requires that, in conjunction with ads served on online platforms, the platform is responsible for disclosing certain information about an ad:
The fact that it is an ad

On whose behalf the ad is shown

Who paid for the ad, if different

Meaningful information about the main parameters used to determine the recipient of the ad, as well as information about how to change those parameters
Given the nature of the digital advertising ecosystem, it is common, even typical, that online platforms do not themselves have all of the data needed to populate the information disclosures. Therefore, IAB Europe set out to standardise a protocol for compiling and delivering the required information through the ad supply chain such that it could be received by the online platform, or another party acting on its behalf, to make the disclosures to users.
In July 2022, IAB Europe convened a stakeholder taskforce for this purpose. The taskforce is made up of  companies from diverse segments of the industry. Experts from these companies have met approximately weekly to develop and finalise an initial version of our industry solution for delivery of DSA ads transparency. Now with partnership with IAB Tech Lab, the IAB Europe Taskforce can fully focus on policy/legal questions so that IAB Tech Lab can focus on technical questions.
Our mandate for the taskforce was to produce a minimum viable product that would facilitate implementation of the ads transparency disclosures. Our anticipation was that, although standardisation was not absolutely necessary, Platforms could work organically with their partners to develop their own approaches to gathering the necessary information. Without a standardised protocol, it would be a chaotic and friction-filled process to navigate. With some standardisation, companies could be more effectively aligned. 
One of our guiding principles was that our protocol should be adaptable to the many diverse circumstances in the ecosystem; there is no one-size-fits-all approach. 
In the same spirit of flexibility and adaptability, our view is that platform publishers, since they are legally responsible under the DSA, should have control over (and visibility into) disclosures being made to their users, if they want it. But we also aimed to support optionality such that the disclosures could be made from within the ad creative. We explicitly sought to make it possible for platforms to put the information behind the widely-used AdChoices icon.
Other principles that guided our work were:
Adhere closely to the law (including by avoiding doing anything that might in effect opt non-platforms into scope)

Build an industry solution that facilitates compliance via collaboration and communication

Account for multiple parties in the ad chain contributing parameters to ad selection

Be technologically neutral and future-proof

Support a consistent user experience for users of an online platform

Minimise disruption of the user experience

Align the data surfaced within the supply chain to choices that users may be able to make via other standards implemented on the site or app (e.g., the Transparency & Consent Framework (TCF))
The attached Summary Document is not the full specification. The full specification will be published soon in collaboration with IAB TechLab. It will will become an official part of TechLab's corpus of standards and specifications that define how the industry operates. 
The Summary Document explains how the protocol works, and in many areas, the reasons why it is designed as it is. It provides enough information for companies to begin implementation. In our view, the bulk of the work of implementation falls into two areas:
For relevant intermediaries: internal product work to gather the required information and prepare it, and working with buyer partners to acquire the required advertiser information

For Platforms: determining whether they will make their own disclosures or delegate to intermediaries, and designing their disclosures if the former

For all together: communicating among partners to coordinate implementation
These tasks can be started while awaiting the final technical specification. IAB Tech Lab will now steward the draft specification in order to undergo Tech Lab's Working Group processes to update and finalise. 
The Summary Document also suggests areas for future work, which IAB Europe looks forward to taking on in collaboration with TechLab. 
If you have questions about the taskforce or the DSA specification, you may direct them to dsateam@iabeurope.eu. We look forward to continuing to support the industry in advancing transparency and choice for internet users.
Download the Summary Document here
IAB Europe Launches new Retailer Only Council to Advance its work on Retail Media in Europe
Since IAB Europe's multi-stakeholder Retail Media Working Group launched in October 2022, members have been busy working on a number of initiatives to help educate and advance the retail media landscape including creating European level 'agreed' definitions, producing a 101 Guide and the development of market insights. The next phase for the group is to turn its attention to standards. A recent IAB Europe survey of over 100 Retail Media buyers and sellers found that over two thirds of buyers (70%) think the lack of standards for Retail Media is a barrier to investment. 
To help advance the groups work on creating standards, it is key to have buy-in and support from retailers. IAB Europe has therefore created a new exclusive council for retailers. 
This new Council will sit alongside the existing Working Group as a forum for trusted exchange between retailers in order to enable collaborative conversations, develop standards and enable retail media in Europe to thrive. Retailers who operate in at least one European market are eligible to become members of IAB Europe and join the Retailer Council as well as the multi-stakeholder Retail Media Working Group. 
Meeting on a regular basis, the Council will review and input to IAB Europe's key work tracks on retail media including the development of standards. Members of the Council will also have the opportunity to exchange best practices, share insights and innovations in a closed 'retailers only' forum.
According to the World Meteorological Organisation (WMO), the last 8 years have been the hottest on record. The signs are clear: global warming is well and truly here.
Since the 1980s, each decade has seen global temperatures higher than the last due to record levels of Greenhouse Gas (GHG) trapping heat in the atmosphere.
While that's probably not news to you, the impact that digital technologies are having on climate change might be.
Despite the illusion that digital technologies are 'clean', their environmental impact is in fact massive.
Take digital advertising as a case in point: Since the early 2000s the space has experienced quasi-exponential growth. With spending on digital ads having risen from $10B to $378B in the last 20 years, according to eMarketer, it's now the largest advertising medium in terms of investment globally.
The sheer growth of the digital advertising industry has had a clear and measurable impact on climate change.
Ready to Take Action?
So what's the answer?
At IMPACT+ we believe digital advertising can be more sustainable.
And we've recently published a new whitepaper that provides everything you need to get started making your digital ads campaigns more sustainable.
The whitepaper sheds greater light on the true carbon footprint of the digital advertising industry and provides actionable solutions to reduce it.
Read through the five takeaways below, and download the in-depth white paper for more.
5 key Takeaways to Help Reduce the Carbon Impact of Digital Advertising 
The digital advertising industry needs to adopt the right environmental performance indicators. Our white paper discusses the need for the industry to adopt a consistent measurement approach centered around two types of indicators:

The total volume of carbon emissions - making it possible to manage the reduction in absolute value over time.
A unit value - making it possible to compare campaigns, activations, actors or contexts with each other, independent of the volume of advertising.

Advertisers must better 'eco-design' their creatives and websites. The white paper discusses the fact that, in the case of digital advertising, the work of the creative teams who produce the graphic elements and the click-through website is key.
Advertisers should consider their ad-tech stack with the environment in mind. The more technology involved in ad serving, the more resources used and the more carbon emitted. Our white paper discusses considerations around building media plans and the need to limit waste when buying or selling programmatically.
Reducing energy loss due to advertising waste is low hanging fruit that could make a big difference. An ad that does not reach its target creates a dead energy loss and therefore unnecessary carbon emissions. The white paper details how to raise the quality standards of advertising distribution by optimising the viewability of advertisements and thus lower the rate of energy-sapping, wasted impressions.
There are easily implementable steps to measuring the impact of your advertising actions against counterproductive effects. Our white paper details how an effective action in one context is not necessarily effective in another. The same action can have a positive or negative impact depending on the nature and parameters of the campaign, and this is an important consideration when it comes to driving sustainability in digital advertising.
Download the Whitepaper
Don't miss out on these invaluable and actionable insights.
Click here to download our white paper and join the movement towards more sustainable digital advertising practices.
Plus join us on 28th September at 12:00 CET for IAB Europe's 'Digital Innovation: Start-Up Spotlight Webinar' where we will dive into the whitepaper and this topic in more detail. Find out more and register here.
More About IMPACT+
IMPACT+ award-winning sustaintech solution (trusted by leading global brands including L'Oréal, Heineken, AXA, BMW and Danone) enables digital advertising players to evaluate and reduce their environmental impact without sacrificing performance.
In essence, IMPACT+ builds new performance indicators and tools to help the digital advertising ecosystem use greenhouse gas (GHG) emissions and electricity consumption to inform their digital advertising strategy.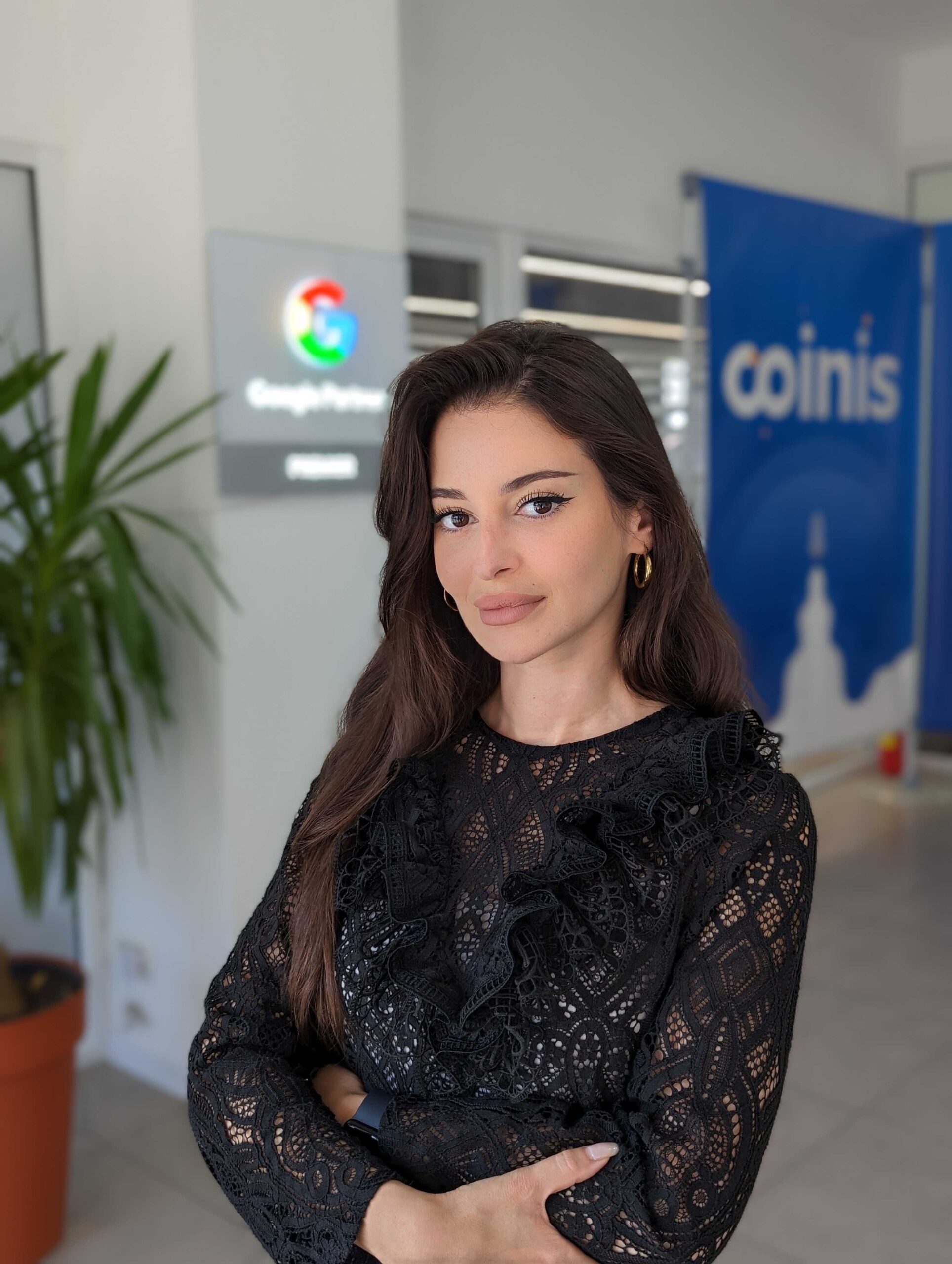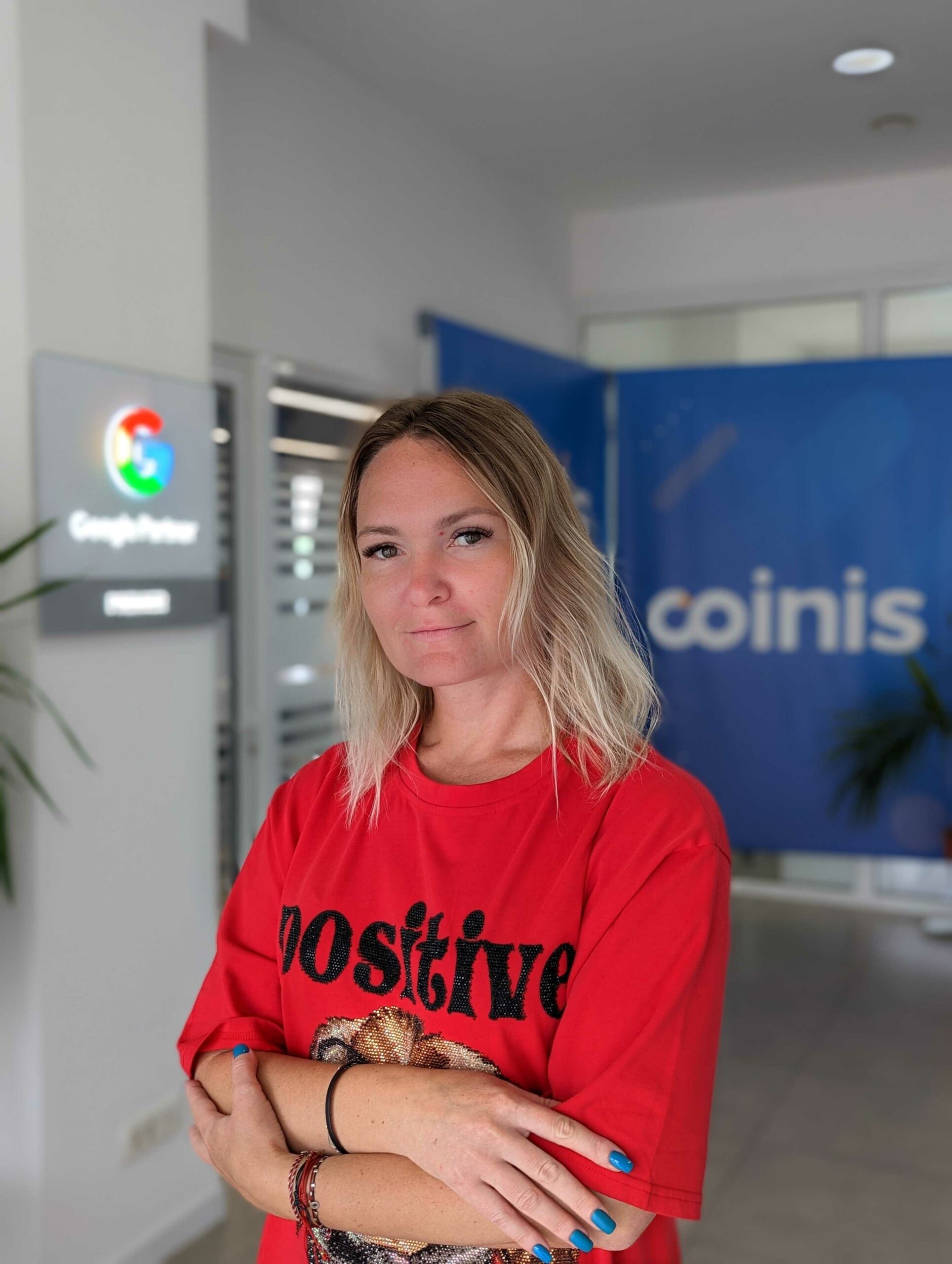 In this week's member guest blog post we hear from Tamara Jelic, Head of Business Development, and Anastasia Loseva, Head of Affiliate Programs at Coinis as they dive into the value of Affiliate Marketing
What is Affiliate Marketing?
If you are new to this topic, I am not going to bomb you with a dictionary definition but a more relatable situation. Ever stumbled upon a recommendation for a product on your favorite influencer or portal, clicked on it, and ended up thinking about buying a product that was advertised on it, or bought it immediately? You are in luck -  you've been part of an affiliate marketing chain! 
In simple terms, affiliate marketing is like a digital "word-of-mouth" where individuals or businesses recommend products or services. If someone makes a purchase based on that recommendation, the recommender gets a commission (earning by sharing). Imagine earning each time someone clicks on a movie recommendation you made or buys that super secure VPN you wrote about. Interesting, right? This is the magic of affiliate marketing: turning passions into paychecks without the heavy lifting.
Myths and Legends of Affiliate Marketing
There are certain points that you should be aware of before jumping on the train so I will present you with a few myths about affiliate marketing
Myth 1: The Overnight Profits
There is a misconception that many newcomers to affiliate marketing are sold on the dream of passive income, envisioning a scenario where they set up a website or a campaign and immediately start generating massive amounts of money. This misconception often arises from overly optimistic marketing pitches or testimonials that don't represent the average experience.
Imagine Sarah, who bought an online course claiming she'd start earning thousands within a week. She set up a basic website and waited. A week later, her earnings were negligible. Sarah realised that without a proper strategy, research, and consistent effort, this dream was far from reality.
Myth 2: The Illusion of Effortless Triumph
Affiliate marketing is more than a one-trick game. Successful marketers in this field are not sticking to one golden product or platform and sticking to it blindly. It requires a combination of market research, understanding audience behaviour, effective promotion strategies, and regular engagement.
The digital world is in a constant state of flux. What worked a month ago might not work today. You must be willing to learn, adapt, and innovate to stay ahead.
Myth 3: Oversaturated Markets Lead to Failure
Just because a niche is popular doesn't mean there's no room for newcomers. Often, market saturation is mistaken for high competition. But with the right strategies, even saturated markets can yield results.
Remember Sarah from the story above. How did she get better? Well, she diversified her affiliate marketing strategy by targeting both popular and emerging niches, ensuring multiple revenue streams and reducing dependency on a single market segment. And she bought traffic for her website of course. 
On the other side, we have the legends
Legend 1: The Power of Niche Selection
Delving deep into a specific niche allows affiliate marketers to understand the unique needs, preferences, and pain points of their audience. This understanding leads to more targeted and effective campaigns.
Over time, as marketers consistently deliver valuable content and offers tailored to their niche, they establish themselves as authorities. This trust translates into higher conversion rates and lasting customer loyalty.
Legend 2: Relationships Fuel Success
Trust isn't just about ensuring genuine product recommendations. It extends to transparent communication with partners, ethical marketing practices, and prioritising the needs of the audience. 
Think of brands that have built loyal partnerships. These partnerships flourish because both parties value and trust one another, leading to increased revenue and long-term collaborations.
Legend 3: Data-Driven Decision Making
In today's world, decisions based on gut feelings aren't enough. Analytics provide insights into user behaviour, campaign effectiveness, and areas of improvement, ensuring that decisions are backed by tangible data. So, setting up your tracking is highly important. 
Companies like Amazon and Airbnb regularly leverage data analytics in their affiliate programs to optimise offers, understand market trends, and tailor their strategies, leading to increased profits and affiliate satisfaction.
How Modern Brands Are Boosting Revenue While They Sleep
Imagine this: It's midnight. While most of the city sleeps, a fashion enthusiast in New York stumbles upon a portal reviewing the latest sneaker release, clicks an embedded link, and makes a purchase. Halfway across the world, a tech aficionado in Tokyo is swayed by a YouTuber's recommendation and gets a new VPN. What's the magic behind these after-hours sales? Affiliate marketing.
Modern brands, from Nike to Apple, are leveraging this 24/7 marketing marvel to drive sales even when their offices are dark. By partnering with content creators and influencers, brands transform them into their very own digital salesforce, working around the clock. Every click, every sale made through these affiliates' platforms, means revenue for brands. It's a seamless synergy where brands expand their reach, influencers earn commissions, and consumers discover valuable products. And all this, while the brands potentially boost their bottom lines in their sleep.
Why Affiliate Marketing is Your Next Best Move
Low Investment, High Return: The initial cost of starting with affiliate marketing is minimal. All that is necessary is a traffic source (it could be a blog, social media account, traffic network) and a partnership with advertisers, owners of a product/service, if not direct, often through affiliate programs where there are rev-share or cost-per-action options.
Flexibility: One can work at their own pace, choose which products or services to promote, and even select the marketing strategies that suit them best. It really depends on the interest of the affiliate who will be running the product/service.
Diverse Opportunities: With countless niches available, there's no limitation to what can be promoted. From tech gadgets, software, and finance offers, to fashion accessories, every sector today offers affiliate marketing opportunities.
Passive Income Potential: Once there is a landing page and a url with tracking parameters out there, with the right marketing strategy and a good affiliate/s, it can keep earning revenue without active management of the advertiser (if the advertiser is not running the offers internally). For example, one landing page crafted the right way, can work on multiple networks and generate leads for months.
Your One-Stop Destination for Affiliate Mastery
But how do you navigate this vast realm? This is where companies like Coinis come into play. With 10+ years of experience in affiliate marketing, Coinis provides a platform tailored to cater to both advertisers and publishers/affiliates. Furthermore, Coinis has an experienced media buying team unparalleled in its expertise, possessing a great understanding of where to position which vertical, ensuring optimal visibility and conversion. Find out more here. 
Join IAB Europe's Digital Innovation: Start-Up Spotlight Webinar Featuring Conis 
Affiliate marketing, with its passive income potential, is a realm waiting to be explored. As the lines between businesses and individuals blur in this arena, the opportunities only grow. Coinis stands at this intersection, ready to guide both advertisers and publishers/affiliates to their zenith of success. 
We encourage you to join the webinar and inform yourself about the possibilities to scale your brand's visibility and reach more customers/clients.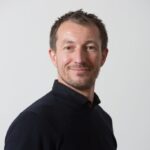 In this week's member guest blog post, we hear from Emmanuel Josserand, Senior Director, Brand, Agency and Industry Relations at FreeWheel on what we really mean by 'Premium Video'.
The ongoing proliferation of video channels and content, combined with the convergence of digital and linear, is redefining the premium video ecosystem. With established channels advancing and new ones emerging, there is increased industry discussion around how to define the term 'premium video'. 
Strict definitions in the advertising industry can come with the risk of being too restrictive. But not clarifying terms such as premium also risks undermining standardisation and damaging advertiser trust in this inventory. 
While there is still no industry-agreed definition of what constitutes 'premium video', there are a number of attributes that video inventory must typically meet to be considered premium, including: 
Brand safety is an especially prevalent issue in digital advertising due to the widespread use of audience-first targeting models. These models prioritise reaching the audience over selecting the best inventory (and its context) to reach the right audience, a nuance that creates a level of uncertainty over the kinds of inventory advertisers purchase. Buyers therefore run the risk of their ads — and consequently their brand — appearing in environments that contain harmful content.
The kinds of content, and in turn, inventory, that is available via premium video marketplaces are thoroughly vetted, ensuring brands only access quality environments. Some advanced TV channels, for example, broadcaster video-on-demand (BVOD), must meet the same regulations as linear TV. This means BVOD platforms follow robust guidelines around inappropriate content and rising concerns such as misinformation.
Alongside regulations for TV-like environments, Stefan Havik, General Director and CDO DPG Network, believes that: "Fraud verification is an integral safety measure for protecting investment and campaign performance. Clarity is key to prevent wasted spend on fraudulent or poor-quality inventory that doesn't deliver value." 
Across all channels, advertisers and agencies are demanding visibility over where they invest their media spend. When buyers purchase premium video inventory, they have transparency around the sellers they purchase from, which is a necessity for maintaining trust in premium video inventory.
Transparency is also important for sellers in terms of which buyers they trade with and which ads they run, as they must ensure ad creatives meet regulations to preserve the quality viewing experience. For this reason, premium video is usually traded through direct sales and private marketplaces (PMPs), which gives media owners greater control compared to alternative transaction methods such as open auctions and exchanges.
Quality viewer experience
Audiences have a particular emotional investment in the premium video content they watch because they select precisely what, when, and where they tune into it. Studies from IAS have also found the quality of advertising environments has a significant impact on audience engagement and brand perception, with high-quality environments being more engaging and low-quality ones presenting a risk to brand objectives.
"Through the emotional connection between viewers and content, premium video delivers a superior advertising experience. This is further amplified by high-impact ad creatives and the big-screen devices audiences use," commented David Rasmusson, Product Manager at ViaPlay. 
Buyers need to be assured that the inventory they invest in works, making accurate verification and reporting essential. Advertisers and agencies require correct and complete metrics, such as viewability, for their video campaigns to understand the impact of their spend and justify maintaining or increasing budgets. 
Furthermore, attribution remains critical for learning how media delivers against brand goals. Premium video measurement can tie audience actions to specific ads, meaning buyers can trust their spend is driving real value for brands.
Audiences are moving between many different channels to watch their favourite shows. To achieve sustainable growth, brands need to drive incremental reach. Six in 10 UK CTV viewers who took part in the AudienceXpress consumer study now watch more ad-supported streaming platforms than linear TV and 46% use free streaming platforms daily. 
Audiences continue to have a huge appetite for long-form, professionally produced entertainment. However, premium video is now not just focused on that type of inventory. Due to changing user viewing habits, it also now encompasses a broader range of content — including short-form clips and immersive, high-quality shows. The quality of the production is what remains unchallenged as the most likely content to capture audiences and is therefore the most valuable environment for brands. The rapid and widespread audience adoption of premium video channels makes them effective at helping advertisers connect with audiences that could otherwise be difficult to reach.
Proving premium's worth: Does it truly deliver stronger performance?
Identifying value brings the conversation back to measurement, which is perhaps the biggest challenge of a diversified ecosystem. New video measurement frameworks place a lot of emphasis on reach, which remains highly important, but doesn't capture all premium video's value. 
Premium video measurement goes beyond baseline viewability standards and instead incorporates attention metrics and completion rates, which according to the forthcoming FreeWheel's The Delicate Art of Balancing Ad Load report, stands at an impressive 94% for long-form premium video content. With the right tools to combine delivery metrics with attention, this is where premium video really shines, meaning buyers can be assured of premium video's effectiveness. 
As Ralf Hape, Managing Director, Sky Media Germany puts it: "'Premium' means quality, and measuring quality is not an easy task as there is no standardised measurement criteria in place yet for BVOD and CTV. There are some indicators that come close to a standard, such as VTR, Completion, and Viewability Rates, but they are not a "single currency" for non-clickable inventory. When measured against all these parameters, however, premium video is uniquely positioned and at the forefront of quality."
A major reason for this is that broadcasters and premium video providers are carefully crafting their ad loads to create the best viewer experience, an endeavour that requires them to consider factors such as ad duration, ad break duration, and the number of ads included in a break. Refining this practice across screens, for different lengths of content, all whilst maximising revenue and enabling brands to achieve their upper and lower-funnel goals is no small feat, but it is one that's vital.
Ultimately, premium video is inventory that puts the viewer experience first, which is equally beneficial to brands and premium video providers. Premium video drives quantifiable results for advertisers, whether they are looking to drive awareness or sales, and buyers need to carefully explore which video channels best enable them to achieve this. 
As they do so, it'll be crucial to remember that brand safety, transparency, engagement, trust, and quality reach are the core attributes that define what premium really means.
On September 20 & 21, 2023, DMEXCO will be opening its doors to leading businesses and pioneers from the world of digital marketing. The motto for this year's event in the Rhine metropolis of Cologne will be "Empowering Digital Creativity". Across multiple keynote sessions and panel discussions, guest speakers will explore a variety of topics, including how artificial intelligence is transforming our day-to-day life and our work in the digital sector. 
Industry Giants Present their Businesses and Products
Every year, DMEXCO attracts tens of thousands of digital professionals –  it's not hard to see why the trade show for the digital industry is so popular: 2022 saw 560 partner companies come together at the Koelnmesse exhibition center to present their ideas, products, and solutions to an attentive audience of experts. 
Big names will once again feature on the list of DMEXCO exhibitors  for this September, including:
Deutsche Post DHL
Criteo
Douglas
FreeWheel
Google
Huawei
HubSpot
Microsoft
Otto
Payback
RTL+
Salesforce
Shopify
Snap
Taboola
Highly Sought-After Experts Share their Insights
DMEXCO's 40,000 visitors will be treated to a program containing over 200 hours of professional insights and innovative ideas delivered by more than 600 speakers. The event has once again succeeded in securing a lineup of industry giants, who will be providing an exclusive look at the challenges they face and the solutions they propose for the industry's future. The following speakers are among this year's highlights:
Aude Gandon

(Global CMO, Nestlé)

Tim Alexander

(CMO, Deutsche Bank)

Nadine Kamski

(Media Director DACH, L'Oréal)

Ronan Harris

(EMEA President, Snap)

Christian Raveaux

(Head of Customer Insights & Media, REWE Group)

Dora Osinde

(Chief Creative Officer, Ogilvy) 

Mirijam Trunk

(Chief Sustainability & Diversity Officer, RTL+)

Jürgen Alker

(Head of NFT Studio, Highsnobiety)
IAB Europe Will be Hosting Two Sessions at This Year's DMEXCO
Amongst the industry experts, IAB Europe's Chief Economist, Daniel Knapp will join the Main stage for the Retail Media Summit on 20th September at 14:15-14:28 CET for a session on 'Retail Media in Europe: What's The Market Worth? What Standards Are Coming Up?' Register for the session here.
You can also join a panel of experts from IAB Europe's Programmatic Trading Committee on 21st September at 09:45-10:15 CET for 'Programmatic Advertising in Europe: Latest Trends, Attitudes and Growth Drivers' at MC6B: Register for the session here. 
What Else is on the Agenda? The Hottest Issues of our Time
At the heart of DMEXCO lies panel discussions where experts explore key topics that are currently shaping the industry. For example, visitors can look forward to "AI in marketing – a revolution?" on the first day of the event. During the panel discussion, thought leaders will discuss what changes artificial intelligence is bringing and will bring to the day-to-day work of marketers, with a focus on aspects relating to implementation. 
"A change is coming: current trends in the media industry" will also be addressed by leading minds, who will offer an in-depth look at the developments currently keeping professionals across the media landscape on their toes. If you want to build the perfect media mix, take the right approach to innovations, and reach your target groups in a lasting way, then don't miss it! 
The advertising trend of the hour will also be given a fitting platform on the first day when the discussion "Status quo in retail media" will unfold on the Media Stage – where the industry's innovators will talk about how further stages in development could boost efficiency even more. The rapid evolution experienced since the Retail Media Summit at DMEXCO 2022 will of course also be discussed. 
On the second day, the panel "Sustainable advertising – solutions for sustainable, carbon-reduced digital communication as part of holistic ESG strategies" will be one of the main attractions. During this session, Teads and OMG Momentum will present specific study results to show how a digital campaign's carbon footprint can be significantly reduced in practice. The panelists will also explore best cases and real-life examples of campaigns they've analysed, which highlight how well-known brands have managed to combine advertising success with environmental protection.
"Digital Fashion – The Phygital Network", an event dedicated to digitalisation in the fashion industry, is a real newcomer this year. Co-organised by Deutsches Mode-Institut (DMI), the format will revolve around the topics of e-commerce, personalisation, customer experience, digital marketing, as well as sustainability and transparency and their impact on the fashion scene.
w3.vision will join DMEXCO again this year and will centre around the latest developments in the dynamic market of the new Web. 
You can find more information on the conference agenda here and details on exact slots and spots online. Bookmark the sessions that appeal to you and create your very own DMEXCO experience ahead of the event!
Business Interaction at the DMEXCO Worlds 
The DMEXCO Worlds create the perfect framework for subject-specific interaction and networking. Each world represents a specific sector in the digital economy. 
The World of Agencies  focuses on digital agencies, with the Agency Stage offering a range of sessions full of practical know-how. Agencies will also have the opportunity to meet top decision-makers and forge new collaborations. 
The World of E-Commerce  offers a space for companies and speakers from the dynamic field of online retail. Retailers, technology suppliers, and service providers will assemble here to shape the future of e-commerce. 
The World of Media brings together leading marketers, media companies, data and targeting experts, and service providers from the media sector. The modern, digital media landscape is thus the focus here.
At the World of Tech companies and visitors alike will find a dedicated space for tech innovations. Whether VR/AR, 5G & connectivity, blockchain & Web3, the metaverse, cryptocurrencies & NFTs, cybersecurity, or cloud computing – there's something for every tech enthusiast. 
Don't Miss Out on Your Ticket to the Digital Future
Visitors can buy their tickets for DMEXCO 2023. The following price categories are available:
DMEXCO trade visitor ticket

: The trade visitor ticket gives you access to the entire Expo and Conference. 

DMEXCO student ticket

: This ticket allows students and university employees to have the full DMEXCO experience for just 29 euros. 
Secure your ticket for DMEXCO now and be part of Europe's leading digital marketing and tech event in Cologne on September 20 & 21!
As summer vacations draw to a close and we gear up for an exciting new season in the world of digital advertising, why not prepare yourself by diving back into some of the basics and kick-start the new 'term' ahead of the game?
From our 101 Explainer Video Series to our educational and practical Guides, we've outlined some of our most valuable resources below for you to explore, re-educate, and excel as we move toward the end of 2023. 
IAB Europe Explains
The 'IAB Europe Explains' video series brings together industry experts from across our membership to provide overviews and explanations that will help you make sense of the latest topics and trends in our ever-evolving and changing ecosystem. 
From the latest Economic Outlook to Retail Media, Sustainability, Disinformation, and more, find out everything you need to know in our video series below: 
The videos are between 5 to 15 minutes long, so sit back, grab a coffee, and become an industry expert in no time.
IAB Europe Guides & One-Sheets
Whether you want to brush up on the basics of programmatic CTV, understand how to make more sustainable business decisions, or get an introduction to the world of Attention, our guides and one-sheets are here to support you:
IAB Europe Research & Insights
We also have a wealth of knowledge, stats, and facts at your fingertips with some of our most recent research projects:
For all this and more head over to our Knowledge Hub and check out our resources today!
IAB Europe is pleased to welcome three new retailer members to its Retail Media Working Group; ICA, Schwarz Media and Ocado Retail. These businesses join Amazon, Bol.com and Douglas in the Working Group as well as other leading retail media businesses. 
Since the Working Group launched in October 2022, members have been busy working on a number of initiatives to help educate and advance the retail media landscape. The addition of new retail businesses from across Europe has helped to further ensure IAB Europe represents the views and needs of all stakeholders across the retail media ecosystem. This is particularly important as IAB Europe embarks on standards and best practice guides for the industry. . 
Ben O'Mahoney, AdTech & Data Partnerships Lead, Ocado Retail commented on joining IAB Europe: "Ocado Retail is a member of IAB Europe's Retail Media Working Group. As a member we have the opportunity to drive growth and shape the future landscape of this sector via the creation of definitions and standards, as well as providing key market education. IAB Europe is crucial to developing Retail Media as a credible media channel for advertising buyers and we are excited to be a part of this journey."
Coming up in September
In September, IAB Europe will publish a 101 Guide to Retail Media which will provide a modular definition of retail media, help buyers to navigate the retail media landscape, understand how to buy retail media ads and get insight into measurement. 
The results of  IAB Europe's Retail Media Standards survey will also be published. Industry stakeholders were asked to choose and priortise what standards are needed. The findings will help the working group as they embark on their next mission to bring European level standards to retail media.  
Sign up for our webinar on the 13th of September to learn more about these initiatives, hear from industry experts and get an up to date view on the retail media market in Europe. 
Capability Map of Retailers across Europe
IAB Europe is currently collecting information about the on-site, off-site and in-store opportunities offered by each retailer in Europe as well as the targeting and measurement options available. 
The data collected in the survey will be used to produce a Pan-European Retailer Capability Map. It is intended that this will be updated at regular intervals. If you would like to be included in this initiative, please contact Marie-Clare (details below). 
If you are a retailer or working in the retail media industry and want to learn more about getting involved with IAB Europe's work in this area, then please contact Marie-Clare Puffett (puffett@iabeurope.eu)
Join us for a special two part webinar series dedicated to Google Privacy Sandbox Testing. The webinars will provide an update on the progress of Privacy Sandbox and show how companies can start testing and then share results. 
The series will kick off with an update on the different integration/testing demos for Privacy Sandbox covered by Chrome followed by a second session with the UK's Competition & Markets Authority (CMA) on testing guidance including framework and result sharing. Both webinars will be hosted live and will include audience Q&As to allow participants to ask any questions they may have to better prepare for the future. 
Registration is free to IAB Europe members, National IAB members and the wider digital industry. 
Privacy Sandbox Survey
If you're involved in the testing of the Privacy Sandbox APIs, or plan to get involved, please spare 5 minutes of your time to complete our survey here. 
Participants' responses will be aggregated to identify common questions and concerns, and ensure our panelists offer you meaningful support and insights during both upcoming sessions. Individual responses will be kept confidential by IAB Europe. The deadline to participate in this survey is the 29th August.
See below for more!
Webinar 1 - Privacy Sandbox: Get Ready for Testing Webinar - Tuesday 29th August | 16:00 CET
In collaboration with Google we are hosting a webinar on Privacy Sandbox which focuses on how companies can get involved in testing and which tools are available for testing and which allow you to check how prepared you are for the deprecation of 3P cookies.
Chrome started the rollout of the Privacy Sandbox APIs to all Chrome users in July and plans to deprecate 1% of 3P cookies in Chrome browsers by Q1 2024 and 100% in the second half of 2024. With the deadline nearing quickly, this webinar provides a unique opportunity to all companies in the digital industry to learn more about how they get involved in testing and how to best prepare for the future.
Speakers: 
Andreea Cucu - Privacy Web Ecosystem Consultant 

Hugo Bärtges - Strategic Partner Development Manager, Privacy & Chrome
Webinar 2 - Privacy Sandbox: Testing Guidance & Results Sharing  - Tuesday 12th September | 15:00 CET
In collaboration with the UK's Competition & Markets Authority (CMA) we are hosting a webinar on Privacy Sandbox testing methods and proposed metrics, and how results of testing will be used in the CMA's assessment of the Privacy Sandbox changes The CMA will present an overview of their testing framework alongside the relevant metrics and how companies can share their results with the CMA. This is a must attend session to hear from an independent body on their assessment of industry feedback and the next steps needed. 
Speakers: 
Chris Jenkins, Director in the Digital Markets Unit at the UK Competition and Markets Authority

Mark Mitchell, Econometrics Adviser at the UK Competition and Markets Authority
Programmatic advertising has transformed the way digital ads are bought and sold. First introduced to the market in the mid-2000s through the advent of real-time bidding (RTB) technology, advertisers can now target specific audiences with greater precision and efficiency through automation. Something that adds immense value to any media plan. But what is the real value of programmatic today and how has it evolved from Header Bidding and Supply Path Optimisation (SPO) to tackling new and emerging channels and formats such as AV and TV?
This year, members of IAB Europe's Programmatic Trading Committee have been sharing their thoughts on the value of programmatic advertising in Europe today in our dedicated blog series. In this edition, we speak to members on why continued programmatic investment is important, discuss the essential elements of programmatic trading, and speak on how programmatic has evolved. 
A big thank you to the following contributors for sharing their thoughts
Nick Welch, Head of Programmatic Sales, EMEA at IAS & Chair of IAB Europe's Programmatic Trading Committee

Azad Hosenbokus, Programmatic Director UK at Verve Group

David Bauckmann, representative of SPIR (IAB Czech Republic) 

Lisa Kalyuzhny, RVP, Advertiser Solutions, EMEA at PubMatic
We begin with an overarching comment from Nick Welch, who is the Chair of IAB Europe's Programmatic Trading Committee:
"Advancements in programmatic have helped advertisers improve their efficiency in buying and the measurement of campaigns, across multiple digital screens hugely over the years. 
Programmatic buying and selling of inventory democratised the industry and has allowed many more brands to be able to reach their audiences through advertising. However, the increasing fragmentation and sheer volume of supply - coupled with the proliferation of bad actors trying to cash in on the programmatic supply chain - has led to confusion and some scepticism among advertisers of the true value of buying across the open web. 
As an industry, we need to simplify our processes as well as ensure transparency across the whole supply chain in order to maximise ROI and optimisation for advertisers, and revenue for quality publishers. It's really only when you understand and measure a campaign in its entirety, from pre-bid to post-bid, that you can truly optimise performance, maximise ROI and minimise wastage.`` 
The Value of Programmatic Q&A with some of the members of IAB Europe's Programmatic Trading Committee
Q1. What is the main value of programmatic to you, and why do you think we should increase investments in programmatic?
Nick - "When executed well, programmatic has the potential to offer advertisers the efficiency, scale, and performance that they are looking for from their advertising budgets, to maximise their return on investment (ROI) and improve each subsequent campaign. 
Issues arise, however, when advertisers mistake reducing their spending on measurement, or other verification and optimisation tools, in their program pre-bid, as making 'efficiencies'. The net result of this is that spend is actually less effective and likely to lead to more waste, reducing their ability to optimise towards 'working media'. 
The best way to maximise value in programmatic is to ensure your ads are viewed by humans, in safe and suitable environments across screens. That increase in investment upfront leads to improved effectiveness, removes waste, and delivers a much better return on ad spend (ROAS), as well as better peace of mind for marketers."
Azad - "The value of programmatic lies in being able to deliver safe, campaign precision at scale, allowing for more time for creative strategy and thoughtful planning of campaigns. 
When executed well, the technology offers seamless and secure campaign delivery, which is achieved through trusted supply paths, knowledge sharing, and maintaining good relationships across the ecosystem." 
David - "The main advantage of programmatic, from my point of view, is its versatility. Primarily it can be used to purchase advertising across a range of different ad types. It can also be used across media channels such as video, Connected-TV (CTV), audio, and Digital-Out-Of-Home (DOOH). 
Programmatic brings all of this together and enriches it with advantages, such as precise targeting and an auction model, where the buyer controls the price they are willing to pay, and the seller has the advantage of always selling to the highest bidder."
Lisa - "Programmatic technology was introduced to solve challenges of scale and efficiency across the open internet. DSPs arose to facilitate and optimise all aspects of buying, and SSPs were introduced to facilitate and optimise all aspects of selling. We are still operating within this overly simplistic, category-based view of the digital advertising supply chain, and it's time to put the days of 'one-size-fits-all' behind us. 
Programmatic is now being applied to a growing number of use cases. Buyers and sellers of digital media should no longer be limited to the previously identified set of constraints. Rather than thinking about the alphabet soup of company types, such as DSPs, DMPs, CDPs and SSPs, we should instead start thinking in terms of supply chain components, including: media planning, dynamic bidding, audience ingestion, audience targeting, audience matching, inventory curation etc."
Q2.  Since Real-Time Bidding came into play and programmatic was born, what are the key elements of programmatic advertising that have always been and will remain essential to programmatic? What elements of header bidding and SPO are still vital to the programmatic supply chain?
Nick - "Transparency across the supply chain is fundamental to building trust in advertising across the open internet. In the fragmented landscape, Supply Path Optimisation (SPO) has enabled marketers to make smarter decisions by understanding how a supply chain is performing with impression-level granularity in real-time. 
Buyers can compare quality CPMs (qCPM) across different strategies and have an apple-to-apple comparison, providing full transparency on the cost of media at the impression level and how it correlates to verification signals such as viewability, IVT brand safety and brand suitability. 
Effective SPO tools help buyers identify waste across advertisers' media plans and can enable them to understand the relationship certain signals have with success metrics, such as conversions, so they can realise the true value of their programmatic investment and optimise the quality of the inventory purchased to drive results. Adoption of SPO technologies has been slower than you might expect given the value they can bring to marketers' budgets. We are, however, seeing this change as more brands and agencies begin to understand that the ROI achieved makes it a worthwhile investment. Especially as more scrutiny is placed on 'how' budgets are allocated."
Azad - "programmatic has and always enables good competition in the market; better yields for publishers, and increased choice and reach for advertisers.
By automating the transaction we already see the benefit of the hours saved negotiating each placement. The challenge with this though, which has led to the rise of solutions such as header-bidding with the resulting flurry of duplication, has been the need to see parity and fair market share for innovative technologies."
David - "I see personalisation and automation of the entire buying process as key elements of programmatic. Small and large advertisers have access to almost all ad spaces, formats and media types thanks to Demand Side Platform (DSP) access.
Header bidding fundamentally helps publishers increase revenue simply by putting all advertisers in the same starting position and allowing a fair auction between them. I believe that with the help of header bidding, working with SPOs will gradually become easier, because advertisers will learn to choose the shortest path available to the publisher. But I would be very happy to see the same development SPOs have seen, with Demand Path Optimisation (DPOs), which is still lagging behind. "
Lisa - "It is important to note that publishers and advertisers have a vast amount of use cases when it comes to programmatic, and it has come a long way and should be expected to adapt to the needs of the customers it serves, not the other way around. I see the ability of data-targeting as one of the key elements of programmatic that is here to stay as programmatic advertising leverages vast amounts of data to identify the most relevant audience segments. It utilises various data sources like demographics, browsing behaviour, contextual cues, location, and more, to deliver personalised and highly targeted ads to the right audiences, increasing the chances of conversions. 
It is also important to note that as the ecosystem has shifted away from cookies and other identifiers, the buy side has been feeling the impact in terms of audience matching capabilities. As a result, some buyers shifted audience onboarding and targeting to the sell side, where they're finding better results. "
Q3. How do you think programmatic has evolved in the last 1-2 years? What key advances have been made? How has programmatic enabled efficiencies in media channels such as CTV, audio etc.
Nick - "The ability to buy ad space omnichannel - across any screen in multiple formats, through one point of entry - is a huge evolution of course. However, programmatic at its most fundamental, including the improvements of measurement at the impression level and the power we now have at our fingertips to ensure campaigns are targeted and measured effectively across all of those screens, before we even commit to the spend, should not be underestimated as one of the key innovations in our industry. 
And most importantly, to use the information we can gather both pre-bid and post-bid to then optimise the campaign is immensely valuable. It's fundamental to building the trust that advertisers need when investing their budgets - especially when those budgets are also being challenged by macroeconomic environments."
Azad - It's encouraging to see the steps that many independent and holding companies have taken to enable skilled and smart people in their organisations to innovate technologies, processes and leverage in the programmatic space. Hire more of them!"
David -  "Over the last two years I've seen many key developments, mainly in extending programmatic buying to other devices that are increasingly connected digitally, such as TV and radio. But we are also seeing digital OOH or other devices come into play here. It's very useful for advertisers to be able to buy all media types from one place and through one technology. As an industry we've started to pay more attention to the supply chain, both in terms of the carbon footprint it leaves and also in terms of its buying efficiency and quality (a shorter journey is more simple and cost effective). 
Additionally with the end of cookies forcing the entire industry to develop new and alternative solutions, we have been able to create options that are more interesting for a broader concept of programmatic buying that  involves multiple media types and devices. User identity solutions coming to the marker are one such example of this.``
Lisa - "We have seen that both buy-side and sell-side think about their supply chains and how they can best leverage various technical components to achieve their objectives. For example, we have seen CTV publishers leaning in on programmatic technology to automate a successful direct IO business. On the buy-side, we see that biddable programmatic is strong, but there is an increased emphasis on performance-based campaigns, as well as e-commerce and retail business. In the TV arena specifically, premium online video inventory will become one with broader TV, just activated in a different way. Here programmatic can bring interoperability to current format and platform silos that should result in more spend directed towards diverse environments, which will positively impact the survival of the open web."
Q4. What are the biggest innovations and advancements in programmatic advertising today? Which channels and formats should we be focusing on in the programmatic space?
Azad Hosenbokus - "There are two sides here. One is the need to challenge for improvements in how we currently trade and mitigate for the crutches that we rely on. The second is the need to provide solutions that preserve an open internet and respect audience experiences.  Ultimately, we should emphasise education, excellence and best practice ahead of innovating ourselves out of a created confusion, aka Header Bidding and SPO." 
David Bauckmann - "If I had to name one thing that's most exciting right now, I would definitely name CTV, or the intersection of TV and programmatic buying."
Lisa - "Let's not neglect the immense impact that the growth of commerce and retail media platforms are having on the programmatic industry. These days, retailers might find themselves in the role of an advertiser, a data owner and a media owner, and programmatic ad tech should be nimble and equipped to support multiple functions right alongside the retailer as needed. In other words, success in commerce and retail media require a consolidated tech offering featuring a complex set of capabilities that have historically existed across multiple company types. Programmatic will play a vital role in the development of this space". 
Q5. What does the future hold for programmatic advertising? What do you see happening in the next 6-12 months?
Nick Welch - "With cookies destined to disappear by the end of 2024, any companies that have not yet begun testing and experimenting with different and new targeting and measurement tools will certainly be ramping up their efforts. We'll see continued developments in the tools that don't rely on cookies and companies leaning into learning how other signals correlate with improved performance based on their KPIs. 
We're seeing AI, especially Generative AI, mentioned everywhere right now, and certainly we'll see more experimentation throughout the industry in how it can support and improve both consumer interactions with brands as well as the back end production of ad campaigns, from creative through to targeting, optimisation and measurement. 
Recent developments in AI have shown that it's going to revolutionise the customer experience for many brands. It's worth noting that AI and machine learning (ML) has been utilised in tools like fraud prevention and detection for years and will continue to develop and innovate with new solutions across programmatic advertising. 
CTV is only going to keep growing as more supply becomes available through programmatic channels. The industry will start to align on measurement for this hugely growing sector, which should help to reduce fragmentation and ensure more holistic measurement across channels. 
More brands and agencies will recognise the impact that building in pre-bid solutions for their planning, targeting and measurement has on their ability to truly understand the value of their ad campaigns, ensuring their ads are seen by humans, in premium contextual environments, reducing any wasted spend and ultimately improving ROAS and protecting marketing budgets."
Azad - "I believe programmatic will evolve into a system of higher quality creative execution and will demonstrate more respect toward audiences.Ad supported gaming, for example, where there is a logical need to create native experiences in a way that can be addressed at scale to attract higher quality advertising budgets will see growing traction.
For the web, audio and CTV, the answer for innovation may be simple - less individual ads in favour of engaging, high quality placements.
In terms of more Industry wide developments, I believe we will see the rise of open source technologies / initiatives that support threat sharing and quality measurement for all." 
David - "6-12 months is a short period of time, but what lies ahead is the development of CTV, user identity tools and optimising the carbon cap. However, what I find much more interesting is what will happen in say five years time where I believe we are going to see a complete intersection of the offline and online world, where programmatic buying will bring everything under one umbrella." 
Lisa  - " The privacy landscape continues to change, marketers face challenges with third-party data and identity-based targeting. While this targeting still leads as the dominant method in targeting, contextual data is expected to surpass cookie-dependent data, we hear. 
More people are pushing into CTV and streaming, so I think the market will have to open up even more to programmatic to fulfil the best revenues they can from their real estate. So, I believe there will be a mix of both, some will close their gates and create a walled garden, and others will open their gates to programmatic enrichment. 
We also see more interest from the buy-side and sell-side to make their programmatic campaigns more sustainable and this trend is here to stay as consumers and governments are pushing for brands to consider environmental factors, and the online space presents brands with numerous opportunities to have a significant impact." 
One of the key objectives of IAB Europe and any National IAB is to build a sustainable future for digital advertising and marketing. This can be achieved by creating standards and rules to encourage responsibility and quality in digital advertising. Over the last few years there has been a surge of industry challenges from ad fraud to unsafe brand environments which has threatened the quality of digital advertising campaigns. A recent survey by IAB Europe found that 92% of buyers prefer to spend their advertising budget with suppliers that adhere to industry quality standards, such as the IAB UK Gold Standard, Digital Ad Trust in France or IAB Poland QUALID.
In order to highlight the great work being undertaken by National IABs and provide a summary of the national level certification schemes aimed at combating these challenges, IAB Europe first created the National Quality Initiatives Navigator in 2020 and has continued to provide updates to it. The latest version of the Navigator includes a summary of the national level quality certification schemes in Europe plus any other guidelines or best practice guides that exist to enable digital advertising to be delivered responsibly and to the highest quality.
As is evident in the paper, a vast amount of work is being undertaken in Europe and beyond to build and ensure a sustainable future for digital advertising and marketing. There are both similarities and differences across all of these initiatives. As a next step, IAB Europe has formed a Working Group of National IABs to establish whether European Baselines can be established.
Access the latest update to the Navigator here.