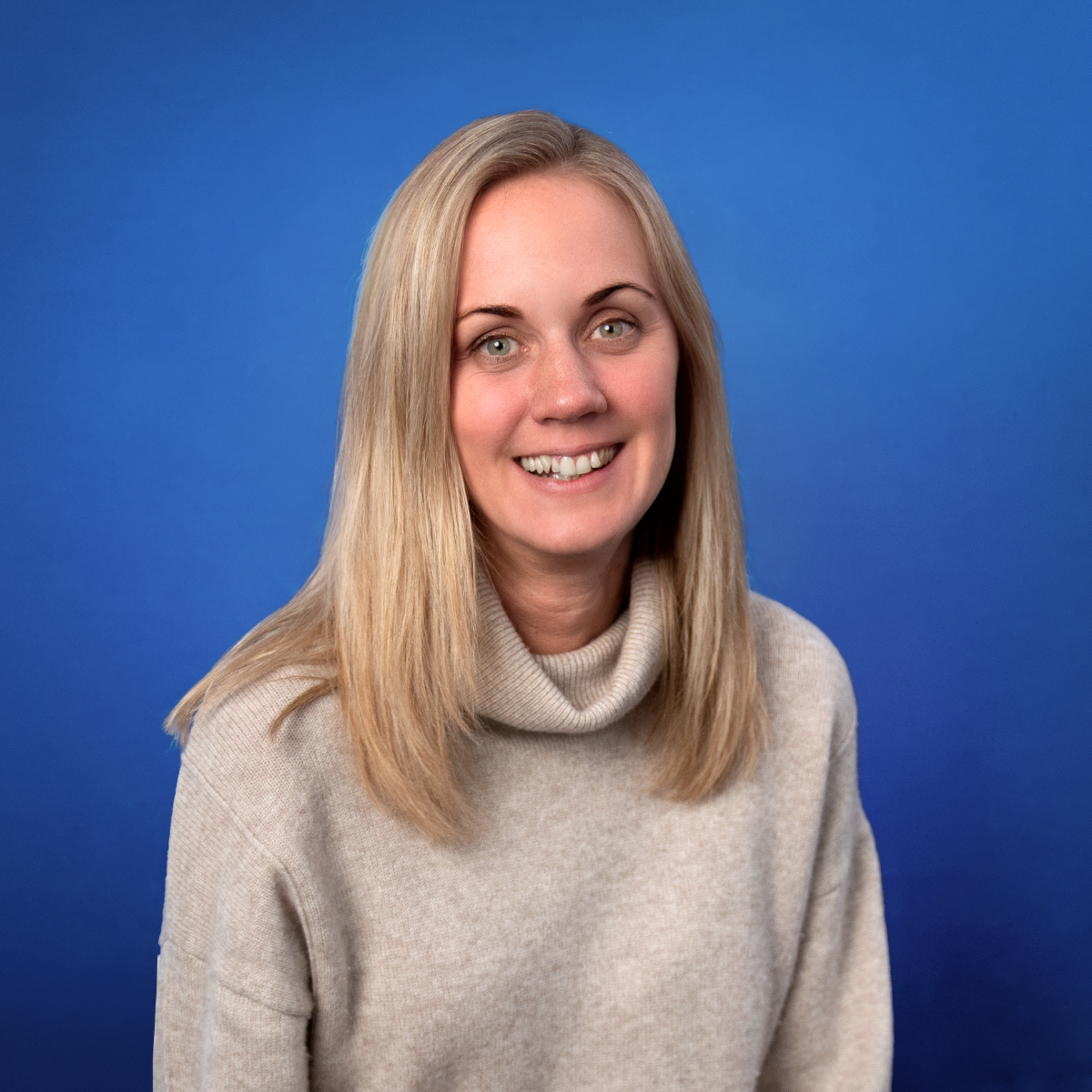 In this week's member guest blog post we caught up with Michelle Urwin, VP Marketing at Skai (formerly Kenshoo) to talk about all things Retail Media.  She discusses trends seen in 2022, how we can expect the economic climate to impact retail media in 2023, where retail media sits in the path to purchase and how retail media can drive brand experiences online. 
What are the biggest trends you observed in retail media in 2022?
With investments quickly growing, retailers took the most significant steps in 2022. 
Last year, every major retailer that hadn't yet jumped on the retail media bandwagon either launched or announced plans to launch their offering. To continue their meteoric growth in the face of increased competition, retailers are banking on a multi-pronged strategy which we saw begin to form in 2022:
Retail media goes beyond search listings. The bulk of the first era of retail media has been keyword-triggered listings in the retailer search engine results pages. Much like paid search, it enables advertisers to reach consumers who are actively researching product decisions. But, unlike paid search, where user searches determine ad volume, retail media's keyword-triggered ads are just the tip of the iceberg for the channel. Retailers are exploring more ad formats to help marketers move earlier in the path to purchase when users are more open to being  swayed in their decision-making. 
And retailers are not just offering new ad formats, but building tools to help marketers with ad creation. Amazon Ads, announced in its October unBoxed event a slew of innovations  planned in this area. This included beefing up its Video Builder, which makes it easy for brands to create videos for their Sponsored Brands and Sponsored Display campaigns through ready-to-use, customisable templates. 
Retail media goes off-site. The treasure trove of first-party shopper data is no longer restricted to the retailer's online store. These publishers are making moves to enable marketers to leverage their vast browser/buyer behavioural data across the web to drive them back to retailer product pages. This will also eventually extend to OOH (out-of-home) ad formats which practitioners will one day be able to purchase digitally alongside their retail media campaigns. 
Retailers are heavily pitching their display, video, and programmatic (DSP) ad formats to reach consumers who aren't yet searching for a brand's keywords. One of the major areas of interest for retailers to grow their off-site inventory last year was with CTV. For example, Nectar360 announced a new data partnership with Channel 4 to revolutionise advertiser targeting on its streaming platform. And as recently as November, Boots, and Tesco revealed their own partnership with UK broadcaster, ITV.
Welcoming non-product advertisers. Retailers are also pitching the channel to brands that don't even sell products. "Endemic" retail media are ads that drive users to product pages within those online stores. "Non-endemic" retail media are ads that drive users to destinations away from the online store. They still take advantage of retailer first-party data but do not necessarily sell products within the retailer. 
An example of a non-endemic retail media campaign is an ear doctor who advertises to people researching hearing aid products within an online retailer. Clicking these ads would take them to the ear doctor's website. 
How will the current economic climate impact retail media in 2023?
It's hard to say precisely how the current economic situation will play out. Some experts are expecting the worst, while others have a more tempered outlook. However, marketers are already planning how to optimise their programs if and when budgets are reduced. 
How will this impact retail media? We can look back at two recent points in time for reference: the 2007 global recession and the 2020 pandemic. In both cases, marketers forced to cut budgets started with offline media, dramatically impacting spending on linear TV, print, and radio.
Regarding online media spending during an economic downturn, top-funnel ads (branding) are generally deprioritised for bottom-funnel (performance) ones. This bodes favourably for retail media, which—although it can be used across the funnel—works exceptionally well at the bottom because it's the ad channel closest to the point of purchase. Look for advertisers to take money out of other channels and put it into retail media, which they can count on performing and has been a proven ROAS (Return on Ad Spend) winner since its inception. 
Retail media will keep on its growth trajectory in 2023. The channel is in its high-growth stage, and incremental budgets are flowing in. According to our Q3 2022 Quarterly Trends Report, retail media grew 60% year-over-year vs. Q2. Digital advertising's most popular channels grew at about half the pace, with paid search at 29% YoY and social advertising at 31% YoY. As of September 2022, retail media is now estimated to represent 18% of global digital advertising—which represents 11% of total worldwide advertising spend.
So, even if budgets stay flat or decrease in 2023, retail media should be one of the more insulated channels within the plan.
Where does retail media sit in the path to purchase?
Retail media reaches consumers at key inflection points in the path to purchase. Although 70-80% of sales still happen offline, the reality is that 90%+ of product discovery and research happen online. And, the more expensive the sales like homes, cars, luxury goods, and high-end electronics, the more purchase research and consideration occurs. Retail media is becoming a must-do channel. 
For challenger brands

, retail media has allowed them to play on an even playing field with big brands and try to steal away customers closer to the point of purchase.

For category leaders,

retail media helps them cash in on their name recognition/brand equity and continue their advertising influence closer to the point of purchase. 
But, of course, as a bottom-funnel channel, retail media is unmatched. And even as fast as this channel has grown, I don't think marketers have fully grasped just how much of a game-changer it has been just yet. Marketer influence used to end at the online retailer's homepage—completely missing the most essential part of the customer journey at the bottom of the funnel.  
Before retail media, we could address 99% of the path to purchase with existing channels. But, it's that last 1%—within the online store—where marketing exposure ended. 
What are we missing out on when it comes to leveraging retail media as a way to drive brand experiences online and in-store?
With ecommerce representing around 30% of total retail sales in the UK in 2022, retailers didn't hide their interest in crossing the digital gap. 
Shopper marketing has been used in physical stores for decades, with nearly $100 billion in global spending going to the channel. Many retailers are exploring retail-media-powered digital billboards/OOH (out of home) within brick & mortar stores. Brands are extremely interested in how the combination of online retail media will complement shopper marketing's in-store promotional shelves, end caps, and other retail fixtures. 
This is especially true for the "omnichannel retailers" that offer both a massive footprint offline and large-scale online audiences. The opportunity to improve and monetise each customer's physical, in-store touchpoint from parking to pick up is enormous. The omnichannel retailer value proposition is unique compared to the online-only retailers as they can potentially provide rich measurement/attribution data on the relationship between online/offline advertising and sales. 
In-store retail media will enable a more frictionless ad-buying process and allows brands to quickly launch, pause, and optimise their campaigns. Given the level of agility, marketers will be able to move budgets more fluidly into the opportunity. 
Any final thoughts?
In Europe, retail media is already bigger than newspaper advertising. It will grow to €25 billion by 2026, eclipsing television advertising spending. And when you consider some of the ways retailers innovated in 2022, it's not hard to see why some experts expect retail media to one day be bigger than paid search or social advertising. 
In our recent webinar, Daniel Knapp, IAB Europe's Chief Economist, hammered home the importance of retail media for brands.
"We must take it seriously," Knapp urged. "It's no longer a 'nice to have anymore' for brands, but requires serious strategic engagement at the C-level to really seize this opportunity."