As part of IAB Europe's key focus on topics of corporate responsibility in the digital advertising industry, The Programmatic Trading Committee has set up a mini-series to discuss diversity and inclusion in 2022, with the latest blog post diving into the theme of marketing in digital advertising. In this blog, our contributors explore D&I in media planning and buying, talk about what companies can do to embrace more diversity in marketing campaigns, and assess what can be done to make media more inclusive and culturally relevant. 
A Q&A with: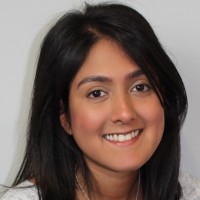 Amina Begum, Solutions Consulting Director Xandr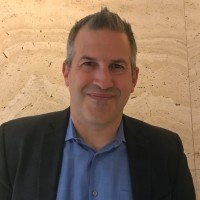 Michael Shmarak, Senior Director of Communications, Verve Group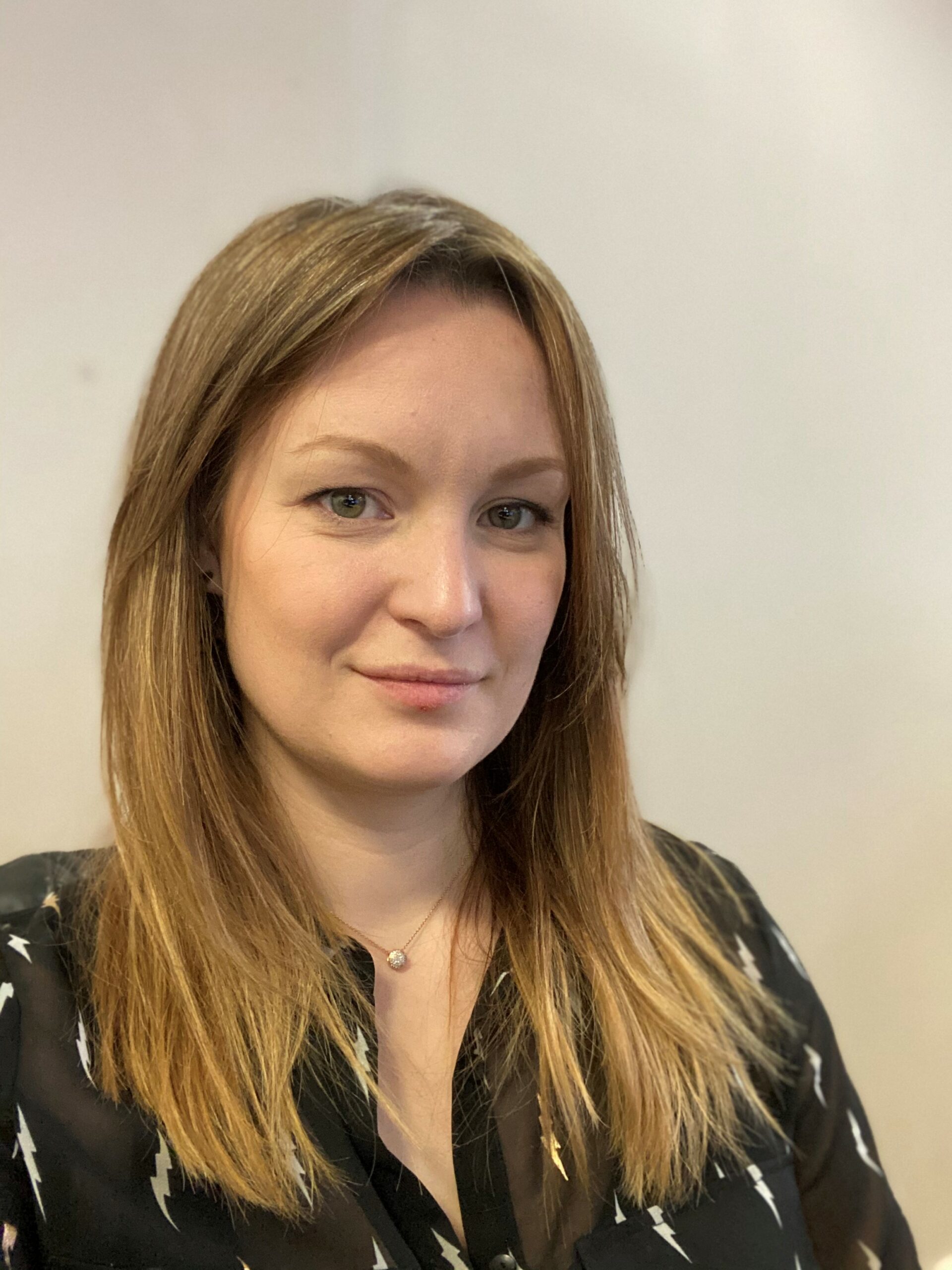 Clare Ritchie, Global Head of Programmatic, Mediacom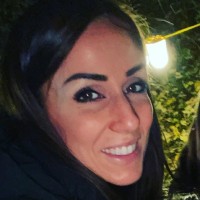 Alanna Tyminsk, Strategic Alliances Director, EMEA, IAS
Q1. In your opinion, what are the biggest challenges when you think about diversity and inclusion in marketing? 
Amina - "A recent report from Media for All, showed that there is still a perception gap around diversity and inclusion in marketing and I think this is a constant challenge. According to the report 'those who are not directly impacted by it are more positive across the board on outcomes and progress on diversity, equity and inclusion than those from minoritised backgrounds. 
Part of the issue is that when there is an event that brings diversity and minoritised groups to focus, there is a quick reaction of support both from consumers and brands. However, the follow-through and action plan tend to be a lot slower and this lack of action creates a perception gap. 
Thinking that we as a marketing industry are doing 'enough' is idle, we as an industry should do more to understand why this gap exists and ensure we have an action plan to address the outcomes."
Michael -  "The biggest challenge is making sure marketers look beyond D&I as "corporate social responsibility."  It is as intertwined with the fabric of an organisation as anything that appears in financial statements.  Ultimately, having the right and best people matters more than ever.  At Verve Group, we have colleagues from more than 30 countries across the globe, so it is imperative that we practice what we preach. Marketers need to move beyond "checking off a box" and prove to their stakeholders that having diverse populations and ideas matter in a global economy."
Clare -  "The biggest challenges we face are authentication & intelligence. Diversity & Inclusion are more than buzzwords. Inclusive marketing for diverse audiences should come from diverse marketers with the aim of speaking to everyone and avoiding stereotyping. It is not just the change of a strapline or representative, but cultural awareness and appreciation which extends through planning, creative, and media placement. Messages should be tested and honed within the audience that they are trying to reach to ensure relevancy and reaction."
Alanna - "Having a clear definition of what diversity, equity & inclusion (DE&I) actually encapsulates is really important, and there is more progress to be made. Ethnicity, race, LGBTQ+, gender equality, people with disabilities, and more, all come under this umbrella. This is the first step to ensuring diverse groups in marketing and advertising are represented and have a voice that can be championed. There have been good steps made, but there is still a way to go."
Q2.  What are the biggest opportunities available today for more diversity in marketing?
Amina "When it comes to diversity in marketing there are huge opportunities available for the advertising industry, both from an advertising and publishing perspective. For brands, this is an opportunity to reach audiences they haven't engaged with before and a chance to build up new target markets.
From a publisher perspective, support for smaller and minority-owned publishers who have historically been overlooked because they haven't had the budgets from advertisers before, now get the opportunity to be able to scale up their businesses."
Michael -  "Marketers should do a better job of listening to those who don't typically sit in their comfort zone to learn more about how their decisions impact others, especially in advertising.  Here at Verve Group, we often find that the best ideas come when "worlds collide," literally and figuratively speaking, because we are listening to vantage points of others.  Imagine the possibilities if we listened more than we spoke!"
Clare - "Consumers, especially younger generations expect more from marketing than ever before. They look for brands who are supporting important issues and showing diversity. The engagement and opportunity for resonant marketing to be shared within the right audience groups allows these messages to travel beyond the confines of paid media, bringing incremental value to any communication.
Thinking specifically about programmatic, we are in the age of addressability. We have the option to engage with our audience with relevance not previously attainable.
One size does not fit all, one message is not relevant to all. Using the technology available to us, and bringing together more precise and intelligent data about a brand's audience, should allow for a more equitable conversation."
Alanna - "Have a diverse voice from the very beginning to drive inclusivity from within the business. 
That means especially involving individuals from all groups with different backgrounds to the conversations and projects to ensure everyone is heard and represented.
Businesses should create these opportunities for everyone. There are already positive steps that are being taken within the industry. Clients and agencies are forming working teams within the business that are focussed on DE&I and starting to build out policies that support diversity on marketing plans."
Q3. How do you think we can advance D&I in the media planning and buying process?
Amina "To put D, E&I at the forefront, it should be engrained in every part of the process. For example, if as a company you've historically never had diverse media plans before you should take the approach of equity. Meaning, this is something you've neglected so you are going to take actionable measures to put extra focus on this topic until it naturally becomes embedded in everything you do."
Michael - "The industry needs to think about what "diversity" really means in this day and age, and to make it a part of one's strategy.  There is so much opportunity to fuse diversity into operations and strategies, and in doing so, create great media plans.  For example, I find it counterintuitive when I hear LGBTQ+ content is being blocked from ad plans because it is perceived as "different content." The LGBTQ+ community is vibrant, with people, ideas, and thinking that can influence brands.  We often talk about walled gardens in our business, but we also need to break down some of these walls to achieve more."
Clare - "We have a responsibility to hire with diversity, creating fluid talent pools across organisations, who are reflective of the market being reached. Creating approaches founded in insight-driven planning, allowing room for variation, feedback and change will advance thinking. Coupling this with clearly measurable outcomes will create accountability in advancing D&I throughout the media planning & buying process."
Alanna - "First of all, education on effective tools that are already available in the market. They can really support media planning and buying when it comes to DE&I. The heavy reliance on existing tools, such as keyword lists, means that there is not only blocking of good content but also underprotection against unfavorable content for clients.
Technology vendors such as IAS need to also collaborate with clients to help them deliver against goals around DE&I in this process. We have worked with the Brand Safety team at GroupM to deliver a solution using our avoidance technology to help ensure that their clients do not appear against any negative content that is perceived as discriminatory."
Q4. How can brands build more diversity and inclusion into their marketing plans?
Amina "Brands need to look internally at the make-up of their organisations – consumers can see through those that exhibit authenticity and those that are jumping on the latest bandwagon.
Companies need to ask the right questions, for example, are their staff diverse and representative of the local population? What about those in leadership positions? It is important that their employees feel empowered to put their voices forward and do not feel forced to change themselves in order to fit in and feel included. For brands to build more diversity and inclusion, they need to start by making sure their organisation is able to offer the right perspective in this area."
Michael - "My father once said that we human beings have two ears and one mouth, and we need to remember that proportion.  Brands would be wise to listen to my Dad's advice–they should become active listeners to what diversity and inclusion mean to their customers as opposed to what THEY think D&I means to them.  It also means that leadership teams need to become more deeply acclimated with the channels and networks where audiences reside and recognise the power that these channels hold in the marketplace."
Clare - "We all need to take the time to really know our audience and understand how and where they are receptive. Listen to the data available, be that sales, focus groups, feedback, or social media, and create tailored approaches to speak to the complexities of real people that are a key representation of our brands. Accepting that what works today may not work tomorrow or next time and that we are in a fluid environment will aid success."
Alanna - "Brands need to be conscious about where the advertising is being placed at the start of the media planning process. We advise to look at forming partnerships with publishers of under represented groups, as well as a diverse group of publishers during the planning process."
Q5. What more can be done by the industry to make media more inclusive and culturally relevant?
Amina "Media has shifted and content creation has changed. It is now a lot easier to become a content creator as all you need is a camera phone. This means content creation has been opened up to a much more diverse pool of creators and brands should be taking note of this. By choosing to support a varied selection of creators and small businesses they can make their offering more inclusive and culturally relevant.
Formats are also evolving and some work better than others with diverse audiences. Brands should continue to experiment with formats to truly understand which platforms speak to broader audiences and invest in those spaces. Consumers will choose a platform that speaks to who they are, what represents them and they will take their spending power along with them."
Michael - "I recall reading an article in CAMPAIGN that highlighted this issue to a tee–I highly recommend reviewing it, as it opened my eyes to where opportunities lie for all of us marketers.  In it, the author cited a disconnect between the right/best data that is collected about audiences for specific campaigns.  The author cited the methods that many marketers define audiences as inefficient because of racial, gender, and ethnic bias.  If a media plan can be shaped with diversity and inclusion as a goal, some of those biases come off the table." 
Clare - "Ultimately we need to ensure that diversity and inclusion are given appropriate focus and space, through all stages of creative and media planning and buying. It's not a retrospective fit or a last-minute buying tweak. Audience and the approach to engage meaningfully should be in every conversation, but to enable this, we need to properly fund the time, thought and creativity needed."
Alanna - "Policy can only succeed if culture drives it. What does this mean exactly? Everybody has the responsibility to play their role when it comes to diversity & inclusion - so does Ad Tech. Over the past years, we developed tools that can support our mutual goal for more inclusivity and deliver effective campaigns. So Tech providers have a responsibility to educate brands on how more sophisticated technologies can be used to achieve goals.
We want to make sure that we balance much-needed Brand Safety with a sensitive diversity level by consciously managing brand suitability and safety alongside inclusion."