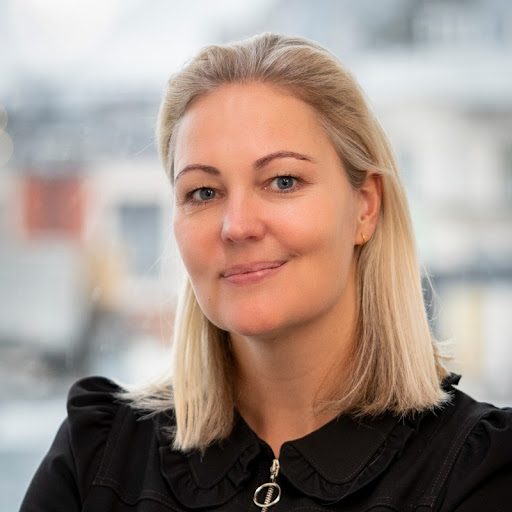 In this week's member guest blog post we caught up with Julie Selman, SVP, Head of EMEA at Magnite. In this all-inclusive piece Julie looks at Sustainability, Privacy and Transparency. For more on what she expects from a year of 'collaboration, innovation and transformation' keep reading.
The new year is here and we've been busy at Magnite, excitedly looking forward to what we think is to come in 2023. 
The media and advertising landscape that we all navigate is ever-changing, so as part of eMpower 2023 with Magnite, I asked some of our EMEA experts to reveal their key predictions and offer some insight. 
A Greater Emphasis on Sustainability
There is a growing determination across our industry to make significant changes for the good of the planet. Over the next year, we expect to see a continuation and activation of initiatives that bring about greater awareness amongst brands and consumers. 
In 2023, consumers will place an even greater demand for the brands they love to operate more climate-consciously. There will be a stronger focus on putting ESG policies into action, enabling brands to align with consumers' expectations.
Finally, sustainability will become less intimidating as our knowledge increases, which will pave the way for significant and positive change in behaviours. 
Ad-Supported Streaming Becomes the Norm
Consumers are looking for ways to enjoy a wide variety of content while not taking on additional costs. This is clear from the sheer amount of consumers transitioning from paid-for streaming services to ad-supported ones.
Our MD, CTV in EMEA, Sam Wilson, says, 'In the current environment, consumers don't want to give up watching quality content, but they are looking for ways to limit monthly outgoings. This shift will mean advertisers can find their audiences more easily in a premium environment in 2023.'
Sam believes 2023 will be the year of hybrid viewing. Media owners will offer more choice and flexibility through improving their ad offering, and audiences will have a wider variety of services and a better user experience. 
This transition opens a whole world of opportunities for sellers and buyers to reach audiences who were once unreachable programmatically. 
Transparency and Efficiency Will Remain Paramount
The industry is gaining a better understanding of Supply Path Optimisation and the value it brings, but there is still room to improve. 2023 will be a continuation of educating and implementation for agencies, clients and publishers.
By shifting the focus to transparency, and reducing tech partnerships to a carefully curated list,  Graeme Lynch, Head of Demand, EMEA, believes agencies and brands will benefit from more control of their own supply management.
'A stronger emphasis on determining costs will mean an increase in clients wanting a more direct relationship with tech partners so they can drive efficient media buying,' Graeme says.
Higher Focus on Privacy-Centric Products
The eventual deprecation of third-party cookies means the focus on finding alternatives to identity resolution is higher than ever. The development of solutions like Seller Defined Audiences (SDA) and Magnite Audience Segment, demonstrate meaningful growth in privacy-centric identity products. 
The industry has been talking about context for a while now, but with improved content classification, sessions can now be targeted with incredible detail, with reduced reliance on user data.
Pete Danks, VP of product, says, 'I have two asks for the industry. Firstly, from the supply-side, lean into this tech. It's important that we embrace it and work together. And for buyers, we need meaningful test budgets, because that's what will drive success in 2023.'
There is plenty to look forward to in 2023. Sustainability will remain a top priority for the industry as a whole. The shift to ad-supported streaming services will continue, and the transparency that SPO brings will continue to benefit buyers. Finally, we can expect to see an increasing emphasis on privacy-centric products that put the power back in the hands of the publishers. 
Wishing you all a happy, healthy and successful 2023!
If you'd like to see the full library of eMpower 2023 predictions click here